Book Review Lines in Vision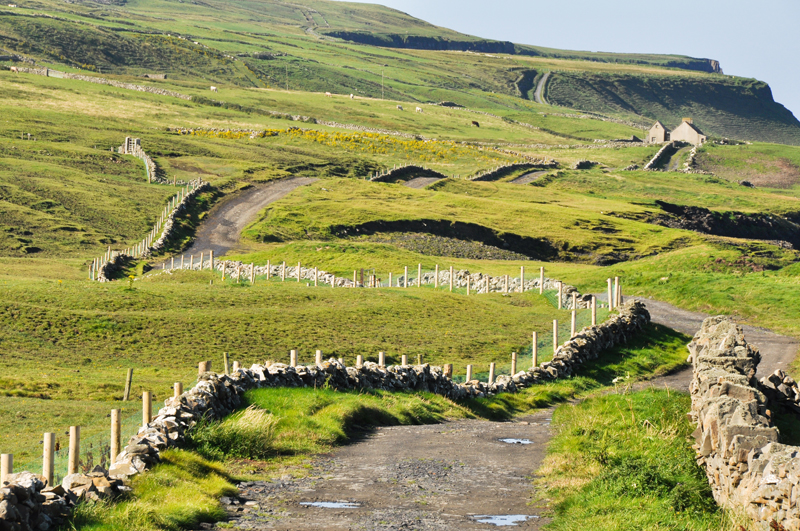 With the Christmas shopping months looming I will be publishing a number of book reviews over the next weeks on Irish culture and heritage that I think might be of interest to BellaOnline Irish Culture readers.

The first book I am reviewing was a serendipitous discovery. Northern Ireland celebrated National Poetry Day on 4th October. Enniskillen decided to hold Dawn to Dusk public poetry readings around the town. The reading I attended at Enniskillen Castle included one from the anthology "Lines of Vision: Irish Writers on Art". Chatting after the reading, the reader let me have a peek at the book. It intrigued me enough to buy it on Amazon.

Ireland has a rich heritage in a cross over between arts in terms of inspiration. "Lines of Vision" was a project where Irish writers were asked to 'comment' on various paintings in Ireland's National Gallery. The anthology unleashed fifty-six Irish writers to browse the National Gallery's collection and create a response in words to the artwork. While there is much poetry, there is also short fiction and essay.

The book includes sixty illustrations, good quality color plates that accompany the piece written. Most give a fair representation of the artwork, although some of the darker paintings, the Rembrandt and Caravaggio for example, have not been done justice. But most of the more modern paintings have reproduced very well.

While Irish painters like Jack B. Yeats and his father, John B. Yeats feature, there is a vast array of international artwork represented in the collection. Some of the authors chose paintings with Irish subjects like Joseph Patrick Haverty's "The Blind Piper." But you are just as likely to find examples of Flemish masters like Breughal or English landscape artists like Landseer. The writers seem to have chosen from the wide selection available from the National Gallery. Most of these have reproduced well so one wonders if the gallery staff made subtle suggestions for the book.

Authors are listed alphabetically. You will find Booker winner John Banville and Nobel laureate Seamus Heaney included. 'Brooklyn' author Colm Tóibín writes a very thoughtful essay on John B. Yeats' portrait Rosa Butt; for those who know only his novels, this is a great introduction to his intelligent essays. Short story writer Jennifer Johnston also chose the essay form, in her case, a contemplation of Bonard's Le Déjeuner.

The sprinkling of very short stories, poems and essays makes this a perfect bedside book. It offers a little intellectual challenge but nothing too overtaxing that it will prevent sleep. It is a collection meant for dipping in to at intervals. One of its best attributes is that it will introduce readers to many Irish writers that may be new to them but are very well known in Ireland and the UK. That is a great service to Irish literature; I hope that many who get this book on Christmas Day will then go off to get better acquainted with some of Ireland's best contemporary writers.

"Lines in Vision: Irish Writers on Art, edited by Janet McLean
Published 2014, Thames & Hudson
232 pages, 60 colour illustrations

Get the book here:





Related Articles
Editor's Picks Articles
Top Ten Articles
Previous Features
Site Map





Content copyright © 2022 by Bee Smith. All rights reserved.
This content was written by Bee Smith. If you wish to use this content in any manner, you need written permission. Contact Bee Smith for details.