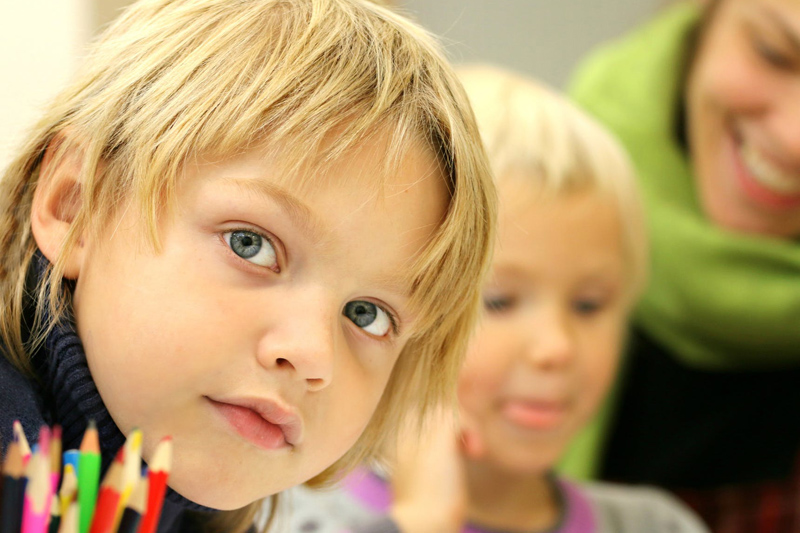 Many parents of preschool children worry that their child will not be ready for kindergarten. While many children attend a preschool, some also learn at home. Either way, pre-kindergarteners need a variety of experiences in all subject areas to prepare for a classroom setting. Here are some main skills that should be taught, either at a preschool, or at home. These are guidelines, and every child is different. Some children will adapt well to reading pre primer books, while others will find interest in math and science skills. The importance of exposure to all of the subject areas below is key. The greater prior knowledge your child has of the topics below, the better advantage he or she will have when entering kindergarten.

Motor Skill Development-
Increase fine motor and large motor skills. Basic writing skills, tracing and small muscle activities will help your child develop fine motor skills. Playing ball, simple gymnastics and dance will aid your child in developing large motor skills. Children entering Kindergarten should be adept at these basic small and large muscle motor skills and activities.

Cognitive Development- The following topics should be familiar to your child, and the foundation of these are key to a successful Kindergarten year:

1.Numbers (1-50 recognition, counting up to 100)
2.Letter recognition
3.Introduction to phonics and basic reading (Basic reading, "Bob" style books)
4.Introduction to mathematics, telling time and counting money (basic, hour and identifying change and a dollar)
5.The calendar (concept of months, days, years and seasons)
6.Name recognition and name printing.
7.Rhyming words
8.Opposites
9.Comparisons
10.Weather (cold/warm and what to wear)
11.Animals (basic information on types and caring for)
12.Art abilities using simple tools to create, such as crayons, paint and clay
13.Social ease through pretend play and sharing
14.Musical knowledge, such as beat and rhythm
15.Song and Rhyme mastery, such as nursery rhymes and fingerplays

The summer before your child enters kindergarten is a good time to be sure that he or she has the essential skills needed to be successful in school. Encourage daily review of letters, numbers, reading, and skills such as using a scissor and holding a pencil properly. Your participation in preparing your child for kindergarten will have a positive effect on his or her experience, making life easier for everyone!

Here are some great resources to use this summer to get your child Kindergarten ready!



Related Articles
Editor's Picks Articles
Top Ten Articles
Previous Features
Site Map





Content copyright © 2019 by Alissa Moy. All rights reserved.
This content was written by Alissa Moy. If you wish to use this content in any manner, you need written permission. Contact Amy Tradewell for details.