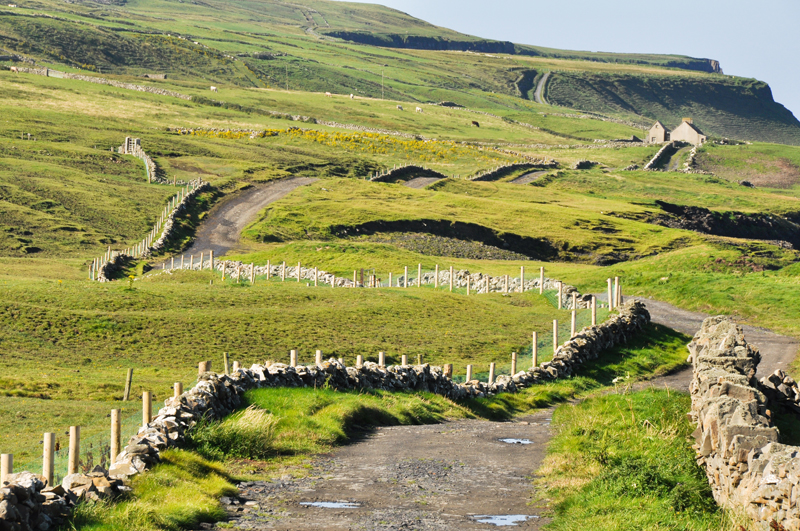 A very common Christian name among Roman Catholics in Ireland is the name "Dympna".

Often it seems to be associated with a surname beginning with "Mc" or "O'" as in Dympna Mc Keown or Dympna O'Neill.

The name was first borne by the Irish saint whose story is so much like an Irish fairy tale or a Hollywood "B" movie that it is hard to separate fact from fiction.

In the seventh century A.D. this young girl was born into the family of a pagan Celtic chieftain. Legend has it that the pagan dad had taken for himself a Christian lady as wife ---- either with her consent or without.

After his wife's very premature death, the grieving chieftain father became consumed with a passion and lust for his daughter because she so much resembled her mother, and he sought to marry her.

Such were the ways of the old days ! Sadly, at various times in our history, morality and ethics were not high on people's priority lists.

Horrified, Dympna fled to Europe with her guide and mentor,Saint Gerebernus.

There they settled at Gheel, near the Belgian city of Antwerp, where Dympna dedicated her life to helping the poor , the sick, the downtrodden and the "throwaways" that exist in every culture and society.

Unfortunately nasty dad somehow discovered where she was and making his way to the area where Dympna was ministering, he first found Gerebermus and slew him, thereby removing the first obstacle for his vile propositions.

However, remaining true to her faith and vows Dympna continued to reject the lecherous father's overtones and demands for marriage, whereupon the insanely jealous man beheaded her in a moment of rage and unrequited passion.

According to legend, many miracles began to occur where the sweet lady's blood had been shed.

Local people also discovered two marble tombs which they believed had been brought from Heaven in honour of the two slain martyrs.

Over the years, many cures for madness and epilepsy have been attributed to Dympna's intercession at the throne of God and in the thirteenth century the bishop of Cambrai commissioned a life of Dympna which drew much on oral tradition without the usual "saintly" requirement for eye witness accounts.
Today Dympna is Belgium's patron saint of the insane, and for centuries Gheel has been noted for the care and treatment of the mentally ill.

Of course Ireland is willing to claim her as one of her own, in spite of the nefarious deeds of one of her chieftains against his own child.




Related Articles
Editor's Picks Articles
Top Ten Articles
Previous Features
Site Map





Content copyright © 2022 by Tony King. All rights reserved.
This content was written by Tony King. If you wish to use this content in any manner, you need written permission. Contact Bee Smith for details.