The Dichotomy of Our Church Life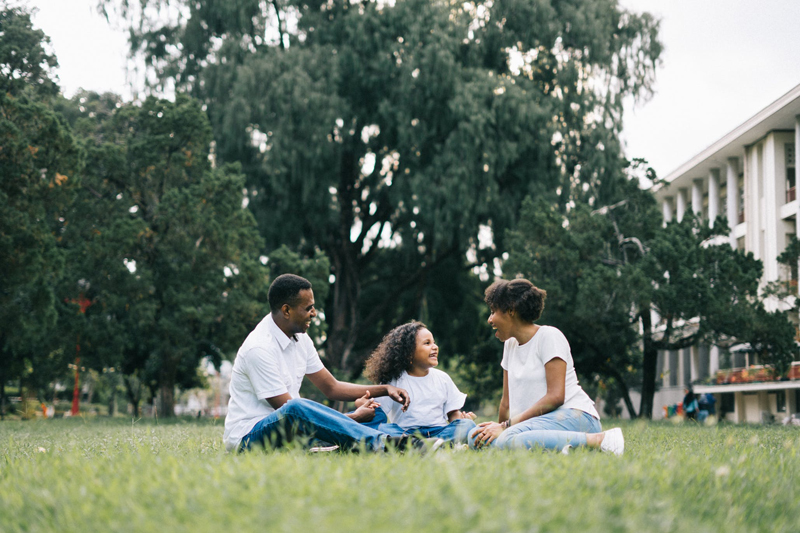 When did our churches become social elitist clubs? Or, a marketing smorgasbord? When did it become unacceptable to come as you are--even if all you have is one old skirt or one pair of pants? When did one's socioeconomic status become a basis for membership?

The solidarity; the care and concern; the life-line; the strength; the unity, seems to be dying as each year passes. When did we take God out of church, and allow the Devil in? We are to be one body; yet we act like distant cousins, three times removed. We are no longer concerned about being our brother's keeper. For many, the bottom-line is the major concern. Many [churches] have gone so far as to close its doors in some communities and not look back. There is a sadness when a community houses ten different houses of worship, and not one of it's leaders knows the other. Or, the fact that its community is on the cusp of total annihilation, and not one leader stands to make a difference. The one place that should be neutral; the one place that made a difference; the one place that birthed leaders and cultivated talent, has become one of the greatest thorns in the side of impoverished communities.

Not to say that the Church has not had its share of controversies over the years. Nor is it implied that the Black church has been perfect--even back in the day. There are enough church mothers and deacons that can give you an earful! However, there was a standard and a spirit that was evident in the Black church of old, that seems to be lacking now. Sure, we can count the number of mega-churches, and the Ministers, and Pastors, and Bishops that seem to have a celebrity status all unto themselves. There remains a void in the house of God. Something that used to be, is no more—the genuineness, the sincere spirit, the brotherly love. That one voice and unity of old, is not readily seen.

The church has seemingly allowed itself to become distracted with the big picture of growing and building; creating great edifices, that it has uninvited the Spirit of God to inhabit its presence and houses of worship. In its stead is a cold, barren, uncaring, and fearful church, that seems to fear losing members and their dollars that come into the collection plate, rather than having a reverential fear of God. Where do the widows and orphans fit into this new world church? Where do the poverty stricken communities fit in? How can one say to a person, who is hungry, that God will provide, and watch them leave the house of worship empty handed, when one had the means to buy that person groceries? What about that person coming out of jail, or that former drug addict or prostitute; is there a place for them in today's church that will extend open arms to them? Or, have we've become so far removed from one another and our lives, that we no longer seek to save souls, but to make ourselves more comfortable.

When we look back, we should be proud of where we came from. A great legacy was left for us. Yet, what kind of legacy are we going to leave for those that follow us. Will it be a legacy of love, strength, unity? Or, will it be one of strife, jealousy, shame, bitterness and greed? There is absolutely nothing wrong with prosperity. For it is the will of God for us to prosper. However, it is not the will of God to set our hearts upon the increase, and forget the reason why He blessed us in the first place: that we may bless others.

The Black Church was a staple for all that the Black family held near and dear to their hearts. It was where we learned and grew as a community. It was where we were reconciled to one another, and became a unified to fight against oppression, degradation, segregation, and the manipulation of our people. The Black Church birthed out leaders, singers, artists, writers, dancers, musicians, orators. As well as, doctors, lawyers, judges. Many children were given the opportunity to attend college because of a church's scholarship fund. Although a church may have had only a 100 members or so, with very little finances; their commitment to one another, to the future, to the Spirit of God, allowed them to come together and make dreams come true. It was that spirit of generosity; that spirit of love; that spirit of gratitude that enable the church to grow. But somewhere along the way, many have lost its way. And it is time to get back on track.

Whether we understand it or not, the dichotomy of the world we live in, and how it has affected our lives is evident in the vast array of differences that unfolds on a daily basis. We live our lives working towards a goal. Whether it is spoken or unspoken; known or unknown—we are all working towards some kind of goal. The goal may be short term or long term. It may be just a goal to make it to the end of the day. It may be the goal of triumphing over the odds that you see all around you. However, in working towards our goals and attaining them, we cannot allow oursleves to become the oppressor. We mustn't allow our successes to hinder another person's progress or attempt at reaching higher. There is room for everyone at the King's table.

























































Related Articles
Editor's Picks Articles
Top Ten Articles
Previous Features
Site Map





Content copyright © 2023 by Ruthe McDonald. All rights reserved.
This content was written by Ruthe McDonald. If you wish to use this content in any manner, you need written permission. Contact Ruthe McDonald for details.