Buck Whaley --Ireland's Greatest Rogue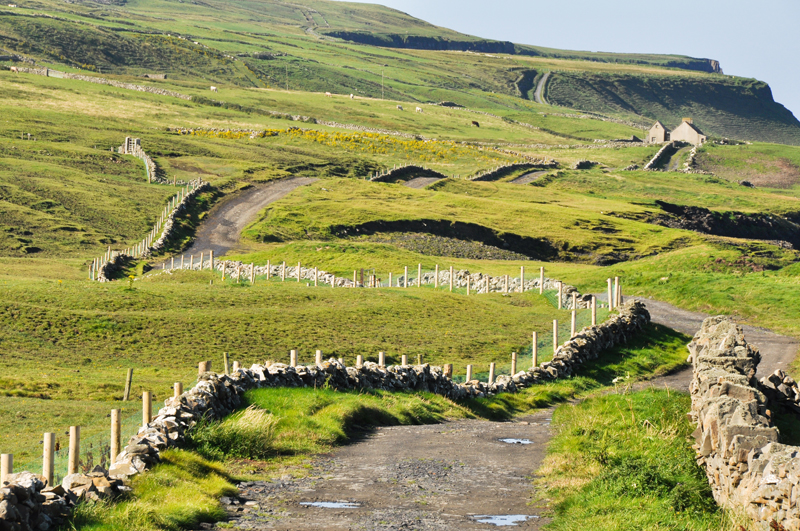 Thomas Whaley was born into a prosperous Irish Protestant family in 1766.

He was the son of Richard Chapell Whaley, a landowner and magistrate whose notorious anti-Catholic sentiments and behavior earned him the nickname 'Burn-Chapel' Whaley.

In spite of his socially high position and obvious wealth, Whaley senior failed his son miserably both as a father and as a guide and mentor.

When the "old man" died, his young son inherited a complete estate in Co Wicklow and a town house at 86 St Stephen's Green, Dublin (now part of University College, Dublin), and an income of £7,000 a year ----by comparison today he would be considered a multi-millionaire while still a teenager.

Young Thomas Whaley suddenly found himself an extremely wealthy man, but very quickly began to show his total immaturity and self-centeredness by following the Biblical "prodigal son's" lifestyle.

At sixteen, he was shipped off to Paris, but his tutor there was unable to curb the youth's profligacy and ribald living.

On one occasion 'Buck' Whaley incurred gambling debts of £14,000 in an evening, and was forced to leave France when his bankers refused to honor his cheque.

Returning to Dublin, he entered into a wager with some of his fellow "Bucks", after he casually mentioned that his next travel "jaunt" would be a visit to the Holy Land and the city of Jerusalem.

His fellow bucks immediately wagered £15,000 that he could not reach the holy city and return even within the time frame of two years.

Somewhat akin to the literary Phineas Fogg and despite the threats of bandits, brigands and other tavelling hazards, Whaley immediately launched an expedition to the Holy Land.

Much to the surprise ( and annoyance) of his fellow profligates he returned in June 1789 with a signed certificate from a convent in Jerusalem, testifying to his presence in their august establishment.

On another occasion, a new wager required him to jump from his drawing room window into the first passing carriage and kiss its occupant, irrespective if the occupant was man , woman or child.

Later he conceived a daring plan to rescue Louis XVI from the guillotine, but once he realised the terror and turmoil that was occuring in Paris, he decided against his foolhardy idea and French history followed a different route.

Even as he grew older ( though his life span was very short even for those days), he remained a man of erratic impulsive behavior.

He proposed marriage to a young Belfast woman who stood admiring his house.She refused evn in spite of his fabulous wealth and social position. A mistress bore him several children, and on her death he married Lord Cloncurry's daughter early in 1800. Sadly the marriage was destined to be short if not altogether sweet.

During his life represented Newcastle, Co Dublin, in parliament from 1785 to 1790, and followed this up with another political career representing Enniscorthy, Co Wexford, from 1797 to 1800.

He was renowned for taking substantial bribes, first to vote for the Union with Great Britain and then to vote against it, but his financial difficulties forced him to flee Ireland and he settled in the Isle of Man.

So that he could claim to be still living on Irish soil without actually being in Ireland , he imported earth for the foundations of a new house from his native countryside.

Whaley died of rheumatic fever at Knutsford, Cheshire, on 2 November 1800, still a young man in his thirties. The excesses of his lifestyle were undoubtedly the reason for his early demise.

In his last years, he had written his memoirs as a warning to others against the sort of life he had chosen to live, but his executors suppressed them and they were not available for publication until 1906.




Related Articles
Editor's Picks Articles
Top Ten Articles
Previous Features
Site Map





Content copyright © 2023 by Tony King. All rights reserved.
This content was written by Tony King. If you wish to use this content in any manner, you need written permission. Contact Bee Smith for details.