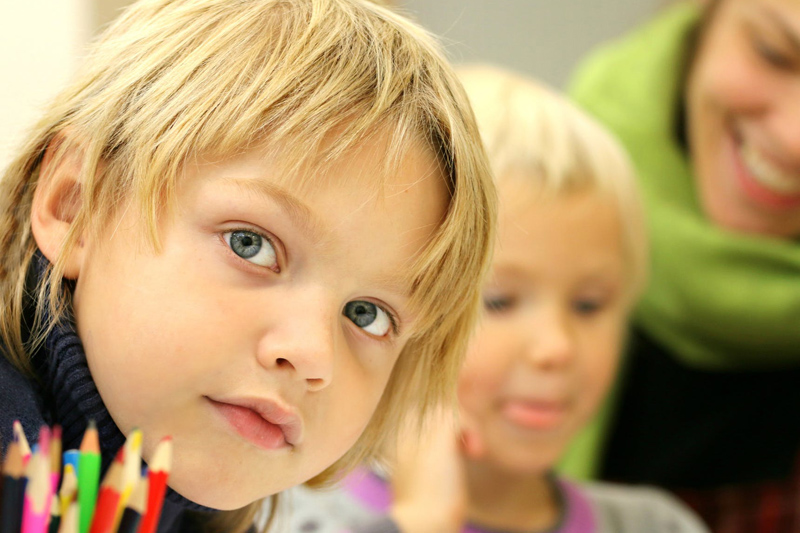 With summer fun right around the corner you may be concerned that your preschooler will forget some basics he or she learned this school year. Perhaps you are a teacher of preschool, and you wish to hand out enrichment and review assigments for the summer months. Whatever your reason, enrichment ideas for enhanced education throughout the summer months are not only prudent, but also fun! Here is a list of activities to do to refresh your preschool child's memory, challenge him or her, and possibly learn something new this summer.

1. Read and have mom or dad help you keep a reading log. You can participate in several reading programs sponsored by bookstores, such as Barnes and Noble and Borders, to earn free books, too.

2. Participate in your local library's summer reading program. Virtually every library has a special summer program, often including reading incentives, presentations and even book clubs.

3. Write the names of the months of the year in the correct order.

4. Write the Lowercase Letters.

5. Write the Uppercase Letters.

6. Draw a picture of your family.

7. Write a poem about your favorite animal or your pet. Draw a picture, too!

8. Become a gardener and plant some seeds! Choose a place outdoors, or a pot indoors. Enlist parental help in choosing the appropriate seeds to plant. Keep track of your plant's growth daily or weekly, and place the information on a chart!

9. Learn about your town's community helpers. Have mom or dad schedule a visit to your local area firehouse, dentist or post office.

10. Write your first and last name, using proper spelling and capitalization.

11. Locate where you live on a map. Tell mom and dad your address and phone number.

12. Fingerpaint!

13. Attend a local church Vacation Bible School, if applicable to your family.

14. Figure out how many pennies make a dollar.

15. Complete 3 puzzles.

16. Play a board game with mom, dad, a grandparent or a sibling. Great choices include classics like Chutes and Ladders or Candy Land.

17. Create a building as large as you can build! Use any form of blocks for this large muscle skill project.

18. Practice skipping.

19. Practice hopping on one foot.

20. Learn to jump rope.

21. Attend a craft event deisned for preschoolers. Craft stores like Michaels and JoAnn Fabrics offer classes throughout the summer and the year for the pre-k crowd. Check with your local store for detals.

22. Write all the numbers you know.

23. Using manipulatives or MnM's, create several patterns. Discuss how a pattern always repeats.

24. Using the manipulatives, count out groups to show the numbers 1-20.

25. Draw and write the names of all of the shapes. Color your shapes in, too.

Hopefully these 25 ideas are enough to get your creative juices going. Have a fun and educational summer!



Related Articles
Editor's Picks Articles
Top Ten Articles
Previous Features
Site Map





Content copyright © 2022 by Alissa Moy. All rights reserved.
This content was written by Alissa Moy. If you wish to use this content in any manner, you need written permission. Contact Amy Tradewell for details.