Tay so Strong the Spoon Stands to Attention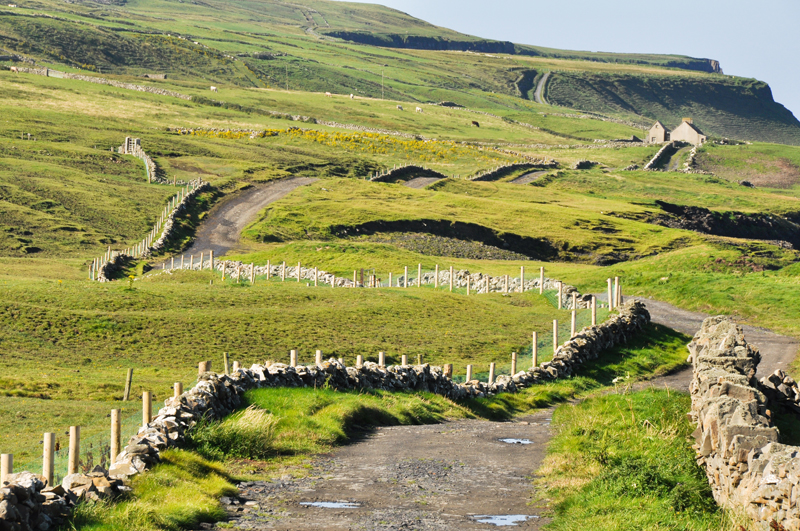 While coffee franchises and French presses have infiltrated Ireland, the brew that keeps the Irish keeping on is undoubtedly tea. But even herbal and specialty teas have appeared and are growing their own particular niche. The capital city bristles with coffee bars and virtually every café can muster a peppermint, chamomile and green tea on their menu.

But proper Irish tea, sometimes referred to as 'builder's', is the 'tay' that has cured just about everything that ails human nature in Ireland. Every Irish mammy has her own particular favorite blend that wakes you up, calms you down, cures shock and whets the whistles of countless guests at a wake. Along with a slice of soda bread and barm brack (a kind of raisin tea bread) you can pretty well set the world to rights.

While Mrs. Doyle of Father Ted TV fame is the most iconic of tea peddlers ("Oh, go on, go on, go on!") almost every Irish mammy has an insidious way of pressing a mug of tea into your hand no sooner than you cross her threshold. As a nephew wryly commented this weekend about his own Irish mammy, "Whether you want one or not!"

The most popular Irish brand of tea in Ireland is Barry's. Again, supermarkets have spread across the land, most of which were founded in England or Germany. These supermarkets will have their 'own brand' of strong Indian black tea but Barry's will be found in virtually every food retail outlet in the land.

In Northern Ireland, they have their own particular, even stronger, treacle colored tea brands of choice - Punjana and Nambarrie. Again, these are regional variations on the strong brew that oils the country's engine.

One tour guide friend jokes that the tea gets progressively stronger the farther north you travel in Ireland. It's a relatively mild and milky brew down in Cork. But John reckons that somewhere around Antrim (Ballymena to be precise) the tea is so strong that the spoon will stand to attention in the mug! Which may be only a slight exaggeration. My own Northern Irish man has been known to accuse English friends making tea of only threatening the mug with a teabag! But that was in Yorkshire and they don't generally make feeble brews in that county.

The old school method of brewing tea requires boiling water (absolutely the water must be leaping a jig in the kettle). Scald the teapot. Empty the teapot of the water. Then add a teaspoon of loose tea leaves per person into the teapot. Add another for luck. Add boiling water and steep. If you can only use tea bag tea, then use one teabag per person and add two bags for luck!

In old country houses, they would have enamel or stainless steel teapots that could be put on the back of the range so that the tea would stay warm and would grow gradually darker and stronger as the gossip flowed with the tea. Then someone will brightly say "I'll freshen the pot." This might mean a completely new pot being brewed or just topping up the very, very strong dregs with boiling water and another spoon of tea leaves. There will always be slight variations to the method according to the household you are visiting and where you are supping your tay though.

While the china cups with the gilt edges may only be brought out for high holidays and other special occasions, the traditional 'cup' of tea is most often delivered in a mug - strong, milky, with or without sugar - the spoon saluting you.




Related Articles
Editor's Picks Articles
Top Ten Articles
Previous Features
Site Map





Content copyright © 2023 by Bee Smith. All rights reserved.
This content was written by Bee Smith. If you wish to use this content in any manner, you need written permission. Contact Bee Smith for details.