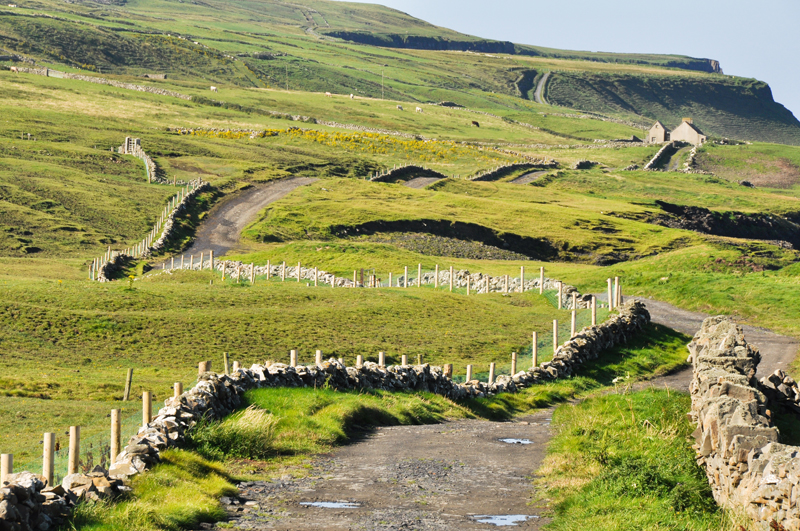 Irish sayings or proverbs are renowned for their succinctness, humor and yet amazing wisdom which is very apropos for each particular situation. Growing up in Ireland always provided opportunity to learn some of the unique sayings. Many others are either too colorful or too blasphemous to reprint here.

In many of the schools, learning the "Proverbs" from the Bible was an everyday event and often this time was also used to fill our young minds with some of the more local selections.

Memories come flooding back very easily of teachers who seemed to have a different saying for all of the varied situations that arose during class. Many of the older neighborhood ladies were renowned for throwing a new proverb our way when they though we were being too boisterous, rude, careless or any of the many other failings most young people exhibit.

Proverbs and "pithy" sayings seem to be diminishing from our everyday speech. IF we lose them altogether, our younger generations will surely have lost something that could stand them in good stead during life.

Famous Irish sayings about love and marriage:

A son is a son until he marries, but a daughter's your daughter until you die.
Women keep their tongue in their pocket until they marry.
The only cure for love is marriage.
Love is not an impartial judge.
Never cross a woman who has been crossed in love.
What's nearest the heart is nearest the lips.
From the day you marry your heart will be in your mouth and your hand in your pocket.

Famous Irish sayings about friends:

If you hit my dog you hit me.
Two together shorten the road.
There's no war as bitter as a war between friends.
Friendship is love without the fighting.
A friends eye is the best mirror.
A friend in need is a friend indeed.

Famous Irish sayings about age, life and women:

Praise the young and they will blossom.
No matter what our calling, age will call us.
A raggy colt often makes a powerful horse.
The old dog for the hard road and leave the pup on the path.
Common sense only comes with old age.
Youth sheds many a skin.
The older the fiddle, the sweeter the tune.
Strength decreases with age but wisdom grows.
An excuse is nearer to a woman than her apron.
If you don't want to be criticized, stay single.
What fills the eyes fills the heart.
It's not the most beautiful woman who has the most sense.
It takes a woman to outsmart the devil.







Related Articles
Editor's Picks Articles
Top Ten Articles
Previous Features
Site Map





Content copyright © 2022 by Tony King. All rights reserved.
This content was written by Tony King. If you wish to use this content in any manner, you need written permission. Contact Bee Smith for details.