Video - Angeles no es tan seria como parece...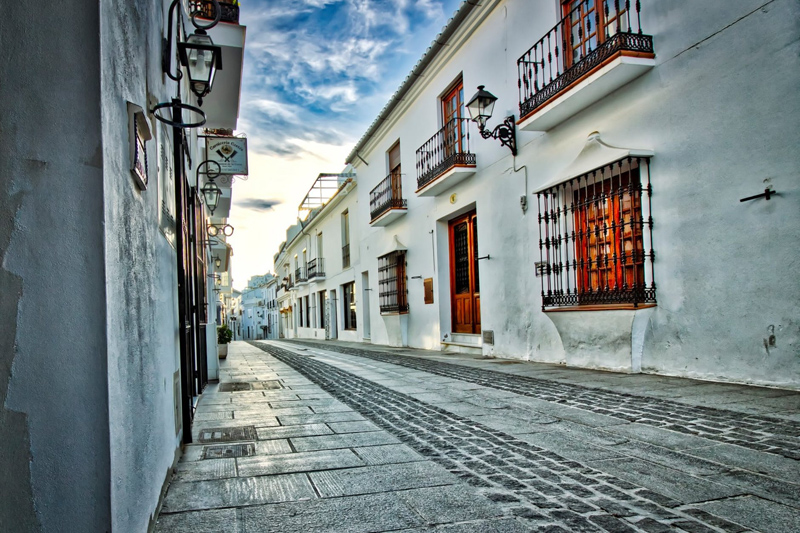 Do you remember a similar video where I was talking about how much it was raining? (If not, you can visit it here:
Video by Angeles - No estoy muy inspirada
So, few minutes later I recorded another one, saying "I am not that serious!" So, here you have the video.
To watch it, click on the image you can find below. You can also read the transcript and some comments about expressions or vocabulary I'm using on the video.
Ah! For any question, feel free to post it on the Spanish Language Forum. It will be a pleasure to explain any word or expression you don't understand.
Hope this helps!
"Angeles no es tan seria como parece... " Video
¡Hola! Estaba pensando... que... los pocos videos que tengo grabados... muestran a una Angeles un poco aburrida, seria. Grabo este video para que sepáis que también sé reirme, sé sonreir, cuento chistes,... Pero bueno, eso de los chistes vendrá en otros videos, más adelante.

Lo que quería se'... lo que quería deciros es que, pensando en videos divertidos, existen muchos videos divertidos en la red, en internet. Emtonces, os propongo que me enviéis links con videos divertidos en español. Yo podré revisarlos y, si están de acuerdo con ciertas normas, que las hay, los publicaremos y podremos hablar sobre ellos, y... reirnos un rato. ¿Os parece buena idea?

Bueno, pues entonces, hasta pronto y espero oír pronto,... ¡no! Espero tener noticias vuestras pronto. ¡Hasta luego! ¡Adiós!
Some comments...
There are several irregular verbs. Can you see them? We have "muestran" (they show - infinitive : mostrar); "sepáis" (so that you know (infinite = saber); "sé" (I know - infinitive: saber); "cuento" (I tell (a story) - infinitive: contar); "vendrá" (it will come - infinitive: venir); "podré" (I will be able - infinitive: poder); "podremos" (we'll be able - infinitive: poder);



"más adelante" means "later"



What about the word "deciros" In fact, what we have here is the infinitive "decir" (to tell) and the suffix "os" = to you (plural). So,it means "to tell you". This extructure is valid for infinitives, commands and gerunds. There are another example in this text: "revisarlos" (to review them);



Lo más TV
. Did you like this video? Did you find it useful? If so, visit
Lo más TV
. You'll find interesting, good quality videos in Spanish with Spanish / English captions and games to practice what you are learning and... maybe you could find me there too! :-)
You Should Also Read:
Video by Angeles - Mi perro Freaky
Video by Angeles - No estoy muy inspirada
Practice Spanish with Angeles' videos!


Related Articles
Editor's Picks Articles
Top Ten Articles
Previous Features
Site Map





Content copyright © 2023 by Angeles Fernández. All rights reserved.
This content was written by Angeles Fernández. If you wish to use this content in any manner, you need written permission. Contact Angeles Fernandez for details.