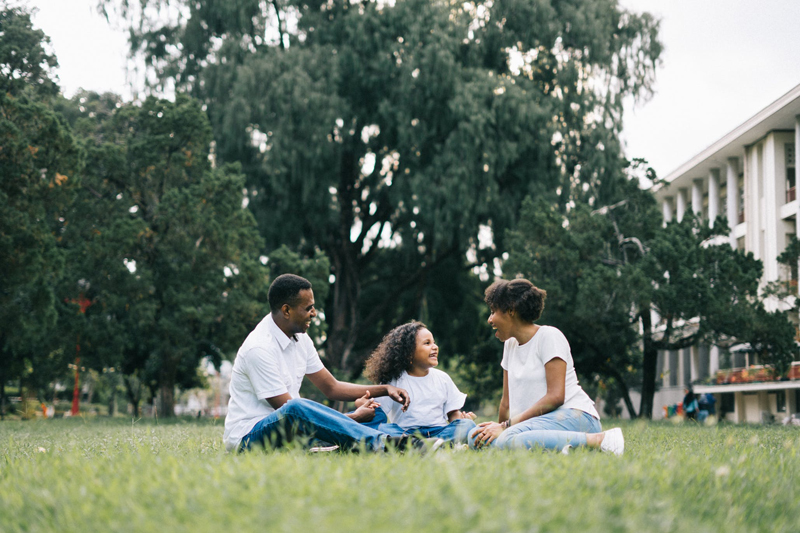 Stop. Breathe in deep. Now exhale…slowly. It's okay. Everything will work out.
Feeling a little bit out of sorts today? Maybe you have been feeling this way for a while. You know, that feeling of being lost or that you are missing something? Or, that life is passing you by and you are running out of time? It's okay. I know how you feel. And it will pass.

I celebrate my birthday this week. And, I can say that I am happy this year around!! I say that, because last year wasn't so great for me. It was a pleasant day, with many well wishes. Yet, I have to admit that I was not feeling celebratory about it. When God woke me up that morning with life and another year to receive His blessings, I wasn't exactly very grateful. I was feeling more along the lines of 'woe is me'. I did pray and thank God. Yet I was still feeling blah! I didn't realize it at the time, but my focus was off and my vision blurry. But God is good and He knows how to reach you if you are truly seeking Him.

I needed to go the post office downtown and decided to take the bus. As I'm walking up the block, I see the bus drive pass. Of all the days for it to be early! The next bus wasn't for another half hour. If I had gone home, there was no way I was going to come back out. That's just how I was feeling--down and out. As I waited, this overwhelming sense weeping came over me. I felt like a failure because I didn't accomplish all my set goals. I felt stagnated; that I had made the wrong choices; I felt shame for being overweight and not working harder. I felt bad that I didn't have any children yet, and wondered if God even heard my prayers. I felt broke, disgusted, and busted. I felt all those things at once. It was coming fast like a rushing wave about to drown me, in a matter of minutes.

I fought back the tears. I tried to pray and pull down the strong holds. I tried to dismiss every thought that the enemy was driving at me. I was standing there having a battle for mental sanity. It was my birthday and I didn't feel none too happy. In the midst of this mental battle going on, I had made a statement to God, or rather a 'birthday wish'. I wished someone would offer me a ride so I could go and get back home quickly. I gave up on that thought. I had at least another twenty minutes.

I tried to occupy my mind with the promises of God. It was truly a battle. But all I could do was call on the name of Jesus. I kept breathing in and out, and smiling at the people that walked pass and had said good morning. Then out of no where, I hadn't seen him pull in, or even get out of his truck, this man asks me if I am going downtown; that he would give me a lift. Now ordinarily I'm not going to take a ride from some strange man. But before I could say no, I found myself saying yes and that I was on my way to the main post office downtown. He said get in. So I got in remembering the wish I made. God really does have a sense of humor.

After I finished at the post office, I walked a couple of blocks to get the bus home. I saw this woman with her grandson and she just started a conversation with me. I smiled and engaged in a bit of chit-chat. As we're talking, I hear God tell me to give the child the extra dollar that I had in my pocket. He said it again, then a third time. As I went into my pocket for the dollar the grandmother tells me, out of no where, that it was her grandson's birthday the day before. I smiled wide. I smiled and said it was my birthday today, and then I gave him the dollar and wished him a happy birthday. When he smiled and said thank you, my heart smiled as well, and something in me was lifted; joy began to fill my spirit.

On the ride back home the bus had to detour, so I had some time to reflect upon some things; especially the grace and favor of God. We are not always going to feel on top of the world. We are not always going to get our way. I like to tell people in some of the classes I taught; that this is not Burger King, you can't have it your way. It has to be God's way. We will enter into trials and battles. We may even feel defeated, and that we have totally screwed up somewhere. But you know what? That's okay. Even if we did screw up, or make some colossal mistake, God will never stop loving us, and He still has a purpose for our life.

Maybe your life is not where you want it to be. Maybe you feel you have missed an opportunity and cannot get it back. I want you to know that with God, all things are possible. He is God, and there is nothing too difficult for Him. Sometimes we get a little bit out of focus and our vision is a bit blurry; but when you spend time with God, seeking Him out and the plans He has for your life, your focus will line up and your vision will become crystal clear, and you will gain the necessary wisdom in how to use your weapons against the enemy. Let's face it, the enemy will never stop trying to get at you, and mess up your life. That's his job. But the truth of the matter is, he is a liar; always has been, and will remain so until God casts him into the lake of fire for eternity. However, we are victorious; even when we don't feel like it. How? Because God is fighting for us. God is fighting just for you. Even when it doesn't look like it. Even when you feel you have lost it all, God is still there, waiting for you with open arms, to receive what He has for you. Waiting for you to discover and realize just how strong you are, and how precious you are. That, even through our many mistakes He loves us no matter what. God's love is unconditional, and it never expires or runs out.

As that day went on, my spirit felt lighter and I began to be more grateful for all that I do have and have accomplished through God. I stopped focusing on what I hadn't done or failed to do, and realized in that moment even if I couldn't see it, God knew exactly where I was going to be in that point in my life; and He still has the same blessings and miracles for my life. His plan for my life has never changed. Yet, through all the struggles, let downs, mistakes and setbacks, I have gained the strength and wisdom that God wants me to have for the magnitude of the purpose that my life is. I'm living my purpose right now, and so are you. You just haven't realized it yet. Everything you go through; every test, every attack, is allowing you to fulfill your purpose. Remember that smile you gave that person? Remember that day you helped that person out? Remember that day you listened, even though you were tired? Remember that meal you made for your family? Remember that job you went to? All apart of your purpose.

You may not ever know how many lives you have touched. You may never know that a smile or thoughtful word you spoke saved someone's life. You may never know that that one kind gesture you did, in the midst of your pain and sorrow, stopped someone from taking their own life. You just may never know. But you better believe that God knows, and He is smiling on you today. And He wants you to know, it's okay. Everything will work out for you. Hold on and never give up.

I know this was a bit lengthy today. But my heart was really filled with you today. I may not know you personally, but my heart, my spirit, connects with you. I want you to know that you are not alone…never. I pray for you always.

I pray that you are met with great blessings and prosperity in every area of your life. That you gain new and fresh insight into who you are, and the purpose that God has ordained for your life. Be blessed. You are loved.

Romans 8:28 "And we know that God causes everything to work together for the good of those who love God and are called according to his purpose for them." (NLT)




Related Articles
Editor's Picks Articles
Top Ten Articles
Previous Features
Site Map





Content copyright © 2023 by Ruthe McDonald. All rights reserved.
This content was written by Ruthe McDonald. If you wish to use this content in any manner, you need written permission. Contact Ruthe McDonald for details.