Plan to Bring in Your Orchids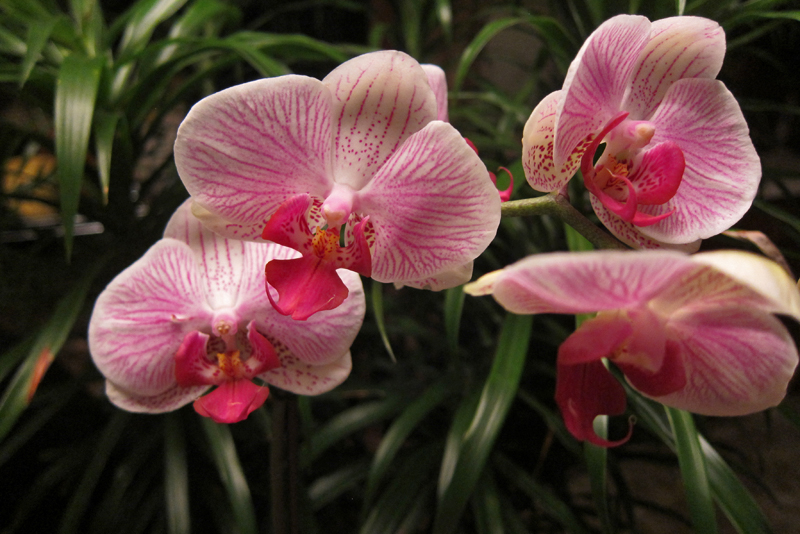 If you've been lucky enough to have a place outdoors to energize your orchids for the summer, now is the time to start thinking about bringing them back in. The plants will need to be checked for pests as well as groomed so that they look good when you bring them in. Your indoor growing area will need to be reclaimed and should be improved so that your plants will grow and bloom better.

As far as the plants themselves, you will want to take the time to clean them up so that when they come inside they're healthy and neat looking. One of the main things that you will want to do is make sure that there are no bugs or snails in the medium. If you have lots of time, put Diatomaceous Earth on the surface of your media. This will eventually kill the insects and snails, but it takes a week or so. Be sure to keep from inhaling the dust as you sprinkle it on.

Another thing that you can do is to fill a five gallon bucket, such as an old pickle bucket from a fast-food restaurant with water and put in about ½ cup of insecticidal soap or dish detergent. Holding your hand over the media, dunk the whole plant in the water and hold for about a minute. If there are any insects in the media, they will be killed by the soapy water. Drain well and then flush with plain water. Count this as one of your waterings.

Inside you will need to clear off the areas where your plants will winter. Be sure that all humidity trays are cleaned and placed properly. If you don't have any, I would recommend investing in some, depending upon how many plants you have. This is one of the best purchases you can make if you are serious about your plants and growing them inside.

If you're like me, you have recycled the space that the plants used to take up for something else during the summer months while they were outside. Take a new look at where you are putting them and try to make one improvement over what you had last year. Can you add a fan to the room? Do you need more or less lighting? Do you want to try a terrarium for those smaller plants? This is the time to think about and accomplish improvements while you have room to work.

You Should Also Read:
Beginner Orchid Supplies
Setting up a Terrarium for Orchids
Windowsill Growing - Humidity


Related Articles
Editor's Picks Articles
Top Ten Articles
Previous Features
Site Map





Content copyright © 2023 by Susan Taylor. All rights reserved.
This content was written by Susan Taylor. If you wish to use this content in any manner, you need written permission. Contact Anu Dharmani for details.