Preschool Classroom Themes and Ideas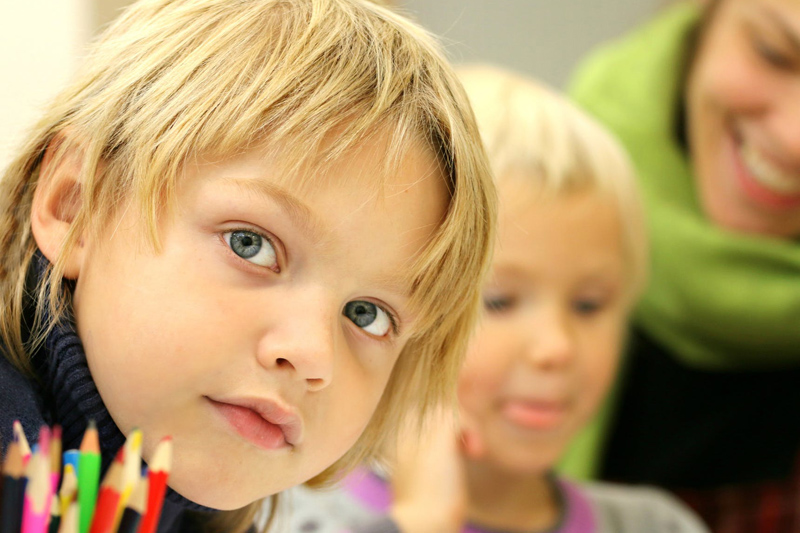 Are you a new preschool teacher? If you are looking toward starting your exciting teaching career in 2010/2011 you are most likely in need of lots of ideas. Here are some preschool classroom guidelines and ideas to get your creative juices going!

Themes are always a hit with preschool children. It is appropriate when following the calendar each morning with your students to remind them of the theme, and how it relates to the specific time of year it is. Here are some themes and ideas for each month:

September
Welcome Back
Rules, Manners, and Feelings
Rhyming
Colors
Writing using a large pencil
All About Me Journals
Position and Direction
Sorting and Classifying

October
Fire Prevention
Christopher Columbus
Season of Fall
Halloween
Phonics~ Letters and sounds for Tt, Nn, Pp and Aa
Writing~ Letters Tt, Nn, Pp and Aa
Fall Journals
Patterns
Graphing
Numbers 0-5

November
Election Day
The Five Senses
Thanksgiving
Letters and Sounds for Cc, Mm and Dd
Writing~ Cc, Mm and Dd
Thankful Journals
Numbers 0-10
Comparing groups
More than, Less than
Simple problem solving

December
Hibernation
Hanukkah
Christmas

Phonics~ Letters Ii and Gg / reviewing previous letters
Writing~ Letters Ii and Gg
Holiday Journals
Numbers 6-10
Comparing groups

January
Happy New Year
Season of Winter
Staying Healthy,
Martin Luther King Day
Letters and Sounds for Ss, Hh, Uu, and Bb
Writing Letters Ss, Hh, Uu, and Bb
Winter Journals
Comparing numbers 0-10, Greater than, less than
Shapes- Flats and Solids

February
Groundhog's Day
The 100th Day
Valentine's Day
President's Day
Family Journal
Letters~ Oo, Jj and review previously taught letters and sounds
Writing~ letters Oo and Jj
Fractions (concept)
Ordinal Numbers
Simple Measurement

March
Dr. Seuss
Dental Health
St. Patrick's Day
Space
Easter and Passover
Phonics~Letters and sounds for Jj, Xx,Vv, Rr and Ee
Writing~ Letters Jj, Xx, Vv, Rr,Ee
Creative Journal Writing
Measurement practice
Numbers 10-20

April
Season of Spring
Earth Day
Community Helpers
Phonics~ Letters and sounds for Ll, Kk, and Yy
Writing~ Letters Ll, Kk and Yy
Spring/New Life/Baby Animals Journal Writing
Numbers larger than 20
Simple Addition and Subtraction

May
End of the Year
Preparing for Kindergarten
Letter/Writing/Phonics Review of all letters
Ensure basic sight word list is recognizable:
and
a
at
an
be
by
can
for
go
I
in
is
like
look
me
my
of
on
see
to
the
Simple Money and counting change
My Favorite Journal Writing Theme
May Flowers/Parts of a Flower
Gardening

Of course you can choose to add different ideas and curriculum, based on personal enthusiasm for a topic, students interest or school requirements. Enjoy not only the planning of your themes, but also the execution of them!




















Related Articles
Editor's Picks Articles
Top Ten Articles
Previous Features
Site Map





Content copyright © 2018 by Alissa Moy. All rights reserved.
This content was written by Alissa Moy. If you wish to use this content in any manner, you need written permission. Contact Amy Tradewell for details.