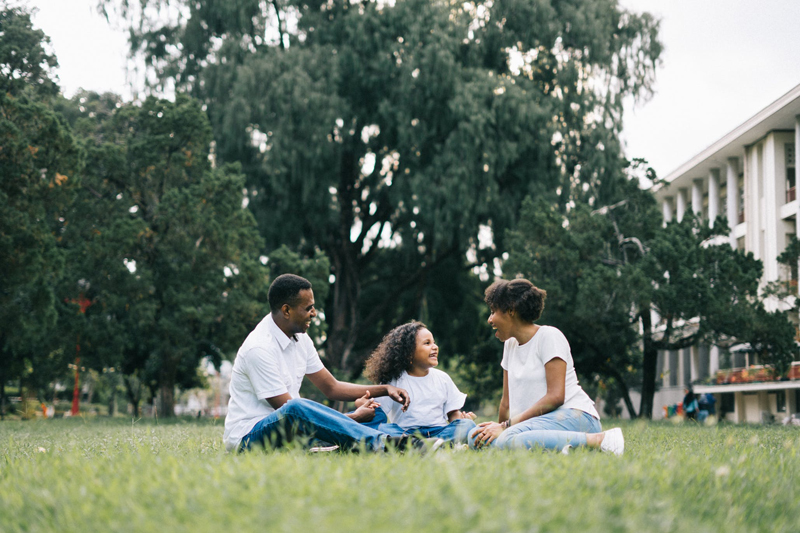 Knowing and valuing will help you in life. If you do not know who you are and do not know or recognize your own self worth, you will always short-change yourself. You will accept things that you do not have to. You will settle for less than what you deserve. Chances may be that you will be prone to manipulation and being taken advantage of. Worse, you will never reach your full potential or destiny.
Becoming financially fit is just a part of taking control of your life and destiny. Money can sometimes be a major part of how people define themselves. However, your "net worth" has nothing to do with how much money you have or do not have. It is the value you place on yourself as an individual. Knowing your net worth allows you to live your life in such a way that everything you do becomes connected, and whatever you do is an extension of the authentic you.
Most do not realize that their financial predicament may be a direct result of how they see themselves. Grant it, there are many people that just do no have the money management skills. There are also those who have always had someone else taking care of them and any financial issues. This can be a harmful position to be in, because we never know when a crisis is going to occur. We never know when we will have to become the sole provider and be faced with many doors and avenues of help, being closed. It is what is inside you that will determine if you can survive and get through. Some of us give up to easily. While others fight tenaciously to provide a better life for themselves and their families.
Take assessment of yourself, your life; becoming brutally honest of why you are in the current situation you are in. There are times--many times--when situations are out of your hands. Perhaps death claimed a husband, or parents. Perhaps jobs fell through or cutbacks occurred. Maybe the area in which you live has seen a recent decline in not only patrons; but housing, businesses and employment opportunities. There are many factors that can contribute and often do, to our financial predicaments. Yet one must claim responsibility for how one responds to the stimuli that one is presented with. Is it easy? No way! And it would never be suggested that what one may be facing is easy to get through. However, you must be willing to take charge of the direction of your life, and become actively involved in what is happening around you. You must set priorities.
No one wants to be in debt. No one wants the barrage of calls from creditors and the stress of trying to make it from one day to the next. Some things one may have to do may be uncomfortable. Change is always uncomfortable. Change is often scary. But change is necessary if one truly wants to a different outcome; a better life for themselves and their loved ones.
So, how do you see yourself? What is your "net worth"? What is it that you value and cherish the most? Is it family, health, strength, peace of mind? Is it wealth, power, status? What can you live with or with out? In what areas are you willing to change in, or sacrifice? Are you ready to hold up that mirror and face the truth? Are you willing to take the steps necessary to become the person that makes wise and healthy choices not only for yourself, but also your family? Knowing who you are and what value you place upon yourself will allow you to adopt a different perspective when dealing with life situations. If you place little value upon yourself, and who you are, then you will continue to find yourself struggling. But if you can begin to see the worth in you, and that your life has value, you will begin to treat every area in your life with the respect it deserves. That includes your money, too.
Getting Finacially Fit


Related Articles
Editor's Picks Articles
Top Ten Articles
Previous Features
Site Map





Content copyright © 2023 by Ruthe McDonald. All rights reserved.
This content was written by Ruthe McDonald. If you wish to use this content in any manner, you need written permission. Contact Ruthe McDonald for details.