Do It Yourself Southwestern Mosaic Tile Projects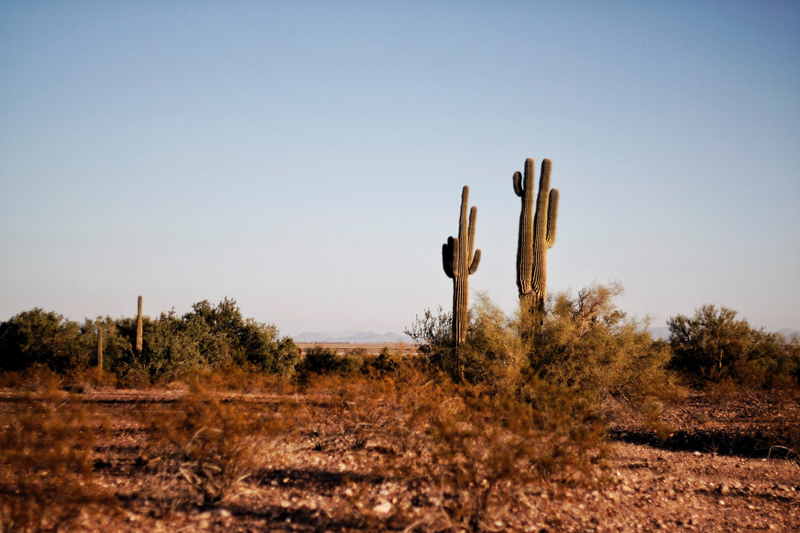 Mosaic tile has a long history in southwestern decorating. It adds warmth to any home and a persona touch to make your space your own. While
Southwestern mosaic tile
art can be purchased there are many easy and fun do-it-yourself projects.
Southwester Mosaic Tile Colors and Patterns
To begin it's important to understand what colors and patterns give a tile project a Southwestern flair.
photo
credit:
BK59
Southwestern Mosaic tile colors can include turquoise, tans, rusts, golden yellows, vibrant reds, orange, and lovely calm greens and blues. Patterns include sun and moon patterns along with cactus, coyotes, desert images, horses, and the Kokopelli image.
Hand Painted Talavera Mini Magnetic Tiles, Assorted Set of Three, Style B
To make a vase or outdoor pot you'll need the following:


- Terra cotta or glass planter, pot, or vase


- Hammer


- Newspaper


- Adhesive – Mosaic adhesive can be found at your local craft store


- A design in mind or a stencil


- Tiles in the color of your design colors. You can buy single tiles and break them up yourself or purchase mosaic tiles at your local craft store


- Paint


- Small tipped paintbrush


- Tile nippers


- Goggles


Step One:
Paint your design by hand on your vase or planter. It doesn't have to be spectacular, you're simply using this as your outline for tile placement.
Step Two:
If you purchased mosaic tiles ready to go then the next step is to let the paint dry and apply your adhesive in small workable areas. If you have to break your tiles up, wrap one or two tiles in several sheets of newspaper and break them with your hammer. You'll want your tile pieces to be between one and two inches in size. Use the tile nippers to shape pieces or cut them to size. Be sure to wear protective eyewear.
Step Three:
Apply the adhesive per manufacturer's directions and work in small manageable areas covering your design. Work around the remainder of your planter or vase until it is covered by tile and allow to dry.
photo
credit:
soulshine20_05
You can use the same procedure above to make small tumblers, candle holders and picture frames.
Garden Stepping Stones and Ceramic Southwestern Mosaic Wall Hangings.


The difference in the two projects varies only by the thickness of the plaster. Wall hangings will need a thinner base. To get started you'll need:


· Tile Grout


· Palette Knives


· Grout Brushes


· Rags or Sponges


· Latex Gloves


· Newspaper


· Hammer


· Safety Glasses


· Tile Nippers


· Plaster mold in desired size and depth.


· Ready to mix plaster


· Pre-made Mosaic tile or tiles ready to break


Step One:
Mix plaster according to manufacturer's directions and allow to dry. If you're planning on hanging in your home plaster needs to be at least an inch thick. For wall hangings, once the mold is poured and has started to dry place a picture frame hook or bracket in the back to hang by. It typically takes 24-48 hours to dry completely. While drying move onto step two and three
Step Two:
Create your design on a piece of paper.
Step Three:
Break larger tiles into smaller Mosaic shapes and sizes using method described in previous project.
Step Four:
Remove plaster from mold and trace design onto dried plaster mold.
Step Five:
Using tile grout place a small dab on the back of each tile and place. Continue until design is in place and then fill in the spaces with grout. Smooth and level with palette knife and then clean tiles with damp sponge.
Step Six:
Allow to dry and then place in garden or hang using preset hooks.
Southwestern Mosaic Tile projects
can be fun and easy to do for the entire family. They're a great way to add a personal touch to your home and add a warm southwestern touch.
Encyclopedia Of Mosaic Techniques: A Step-by-step Visual Directory, With An Inspirational Gallery Of Finished Works (Encyclopedia of Art Techniques)


Related Articles
Editor's Picks Articles
Top Ten Articles
Previous Features
Site Map





Content copyright © 2022 by Debra Conrad. All rights reserved.
This content was written by Debra Conrad. If you wish to use this content in any manner, you need written permission. Contact BellaOnline Administration for details.