San Juan Islands - Orcas in Washington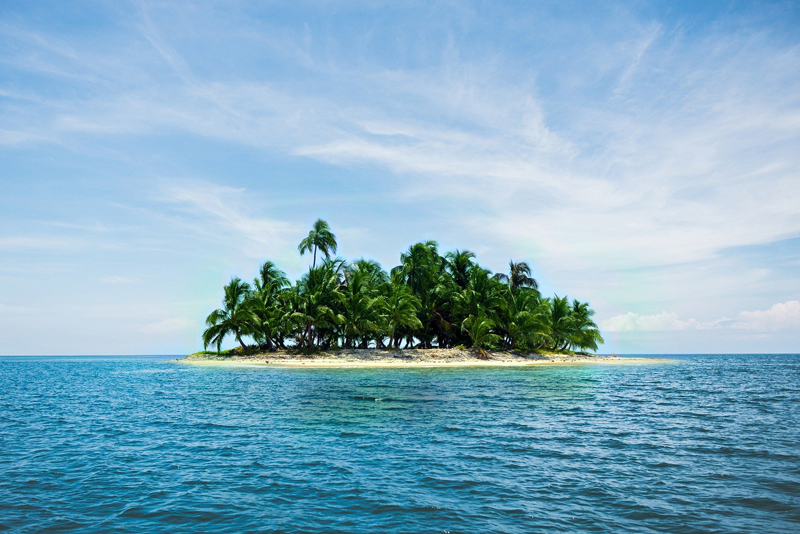 Did you know that one of the best places to view orcas (also known as killer whales) is actually in the continental U.S.? Some of the best viewing of orcas to be had is in the San Juan Islands just off the coast of Washington. And these beautiful islands have much more to offer too.
The archipelago of the San Juan Islands is located between the northwest coast of Washington state and Vancouver Island, where the Strait of Juan de Fuca meets the Georgia Strait. The San Juan Islands consist of 172 named islands scattered over 592 square miles, though only four of these islands actually have resident populations – San Juan Island (around 6000 people), Orcas Island (approx. 4500), Lopez Island (approx. 2400) and Shaw Island (only 170).
These picturesque islands are heavily wooded with elegant madronas, firs and pine forests, leading to sandy beaches alternating with rocky coastlines. They are set against the spectacular backdrop of the snow-capped mountains of the Olympic and Coastal mountain ranges. Now many of you may think like I did – "yes, they're so green because there's so much rain in the Seattle area and I don't want to spend my vacation time in the rain". But the San Juan Islands are actually in the rain shadow of the Olympic Mountains, which means they receive only an average of 20 inches of rain a year, much less than Seattle at 36 inches a year or Olympia at 52. Since the lowest rainfall is during the summer months (especially July) and this combines with average high temperatures around 70 degrees, the summer becomes high tourist season for the San Juan Islands. So I recommend it as the best time to visit but I also recommend making reservations well in advance!
Probably the favorite activity of visitors to the San Juan Islands is whale-watching. Some prefer to patrol the waters from the safety of the larger tourist vessels, but more hardy souls take kayaks out in the hopes of having a truly "close encounter" with the orcas typically found in the area. And most whale watchers in the summer are not disappointed. Since several pods of "resident" orcas live year-round in the area of the San Juan Islands, and other "transient" orcas pass through frequently, sightings are fairly common and the local tour operators are very familiar with the orcas' favorite feeding, traveling and playing areas. The lucky visitors will not just see orcas, but will be entertained by their acrobatic surface behaviors – breaching, porpoising, spyhopping and tail-slapping. Wildlife photographers generally have a heyday.
But orcas are not the only wildlife to watch for. The marine life of the San Juan Islands also includes sea lions, minke whales, elephant seals, porpoises and sea otters. On land the Pacific black-tailed deer is extremely common, as is the red fox (an introduced species). And then there's the spectacular range of bird life to watch for – more than 200 species have been spotted in the wide range of habitats on these islands. The San Juan Islands are in the middle of the Pacific Flyway for migratory birds, but there are also many species that reside in the park seasonally or even year-round. Ospreys nest regularly at English Camp on San Juan Island, and bald eagles are often spotted. Other birds frequently seen include rhinoceros auklets, bufflehead ducks, streaked horned larks, black oystercatchers, surf scoters, black-bellied plovers, great horned owls and many more. And butterfly enthusiasts will want to keep an eye out on the American Camp prairie for the Island Marble butterfly which has reappeared in the San Juan Islands after having been thought to be extinct for nearly 100 years.
There are several ways to get to the islands, but those who want to be "wowed" should consider taking a seaplane for some fantastic views. There are no bridges so access is either by plane or by boat. Warning – if you plan to take the ferry over in July, cars often have to line up for two to three hours to get on board. But walk-on travelers and cyclists usually don't have to wait. On the islands you can rent cars, scooters, mopeds and bicycles. And, of course, there are inter-island ferries, boat tours and kayaks to take you around the various islands.
Recommended "must-do" activities while in the San Juan Islands? A naturalist-led whale-watching tour; a visit to Moran State Park on Orcas Island including a climb to the top of Mt. Constitution (the highest point in the islands) for some stunning views of Puget Sound and the mountains; a guided kayak tour; bird-watching in English Camp; a stroll through the streets and shops of Friday Harbor; and, of course, the seaplane ride over to the islands.
Note: no promotional consideration was provided or paid for this article


Related Articles
Editor's Picks Articles
Top Ten Articles
Previous Features
Site Map





Content copyright © 2023 by Laura Hartney. All rights reserved.
This content was written by Laura Hartney. If you wish to use this content in any manner, you need written permission. Contact Malika Bowling for details.