Dreambreed - Misery demo review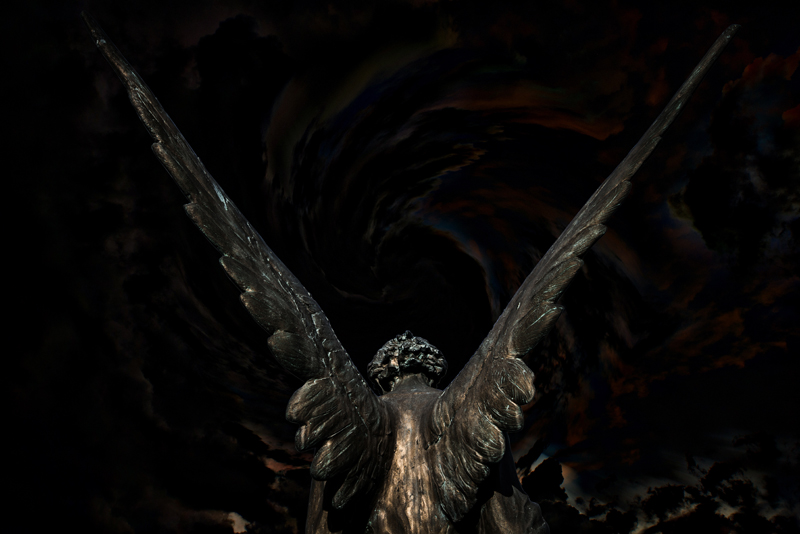 Before Dave Pybus joined extreme music giants Cradle of Filth and even before he was part of Anathema, he had his own band, Dreambreed. This was a doomy affair that featured Pybus on guitar and vocals. After the band put out their 1995 debut record, Pybus realized the demands of both writing lyrical matter and fronting the band were not best served by his talents.
He had recorded several tracks for the next record when he decided to shelf the band. With interest in the band continuing amongst his fans, he took some time between demands with Cradle earlier this year and polished up some tracks which were to make up the "Misery" demo. A limited run of the CD was issued on Dave's own SixSixSix Records this past spring and quickly sold out. Long-time drummer Gary Queens handles the kit on these tracks while Duncan Patterson (also of Anathema) plays bass.
Picture, if you will, a more coma-inducing My Dying Bride. Dreambreed is like a walk through a foggy cemetery at night. The sound is sparse with only a slightly fuzzy guitar or sometimes piano leading the way. In many of the first tracks on the record, the bass and drums are buried lower in the mix, just audible enough to keep the beat.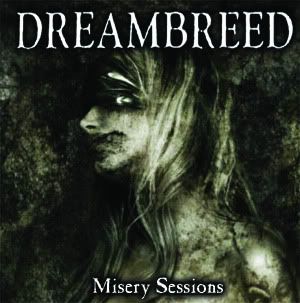 Pybus has a good voice and although the vocal lines lack variety, he has a style that is engaging and wears well on the ears. Kicking off the nine tracks on the CD is "The War is Over" which begins with a macabre piano line setting the tone making it decidedly creepy. As the song continues, you're waiting for the sledgehammer to fall and it never does which is unsettling.
The title track is slightly faster but maintains the same malevolent ambiance while "No Truth Out There" lumbers along like The Hulk looking for a fight. "Awake" has a hypnotic gait that begins like a metallized Pink Floyd (Syd Barrett era) before kicking into a groove that gets your feet moving. This track has the drums mixed more in the fore-front resulting in the aforementioned groove and it also contains Dave's best singing.
My favorite track is the final Dreambreed song ever written, 1998's "A Long Halloween", which was not part of the original "Misery" demo but added to the collection here. Void of guitar, the sinister piano riff suggests a level of danger is present. Simple yet very compelling. The closing track, "Unknown", is a bit more uptempo and adds a nice balance to the record.
Perhaps we'll get to hear other Dreambreed material as there were several demos recorded prior to this one. As the core of this record is very solid, it suggests that Dreambreed had a future if the fates had aligned differently for the band.
You Should Also Read:
Dreambreed website
Dreambreed MySpace
Dave Pybus MySpace


Related Articles
Editor's Picks Articles
Top Ten Articles
Previous Features
Site Map





Content copyright © 2019 by Morley Seaver. All rights reserved.
This content was written by Morley Seaver. If you wish to use this content in any manner, you need written permission. Contact Morley Seaver for details.