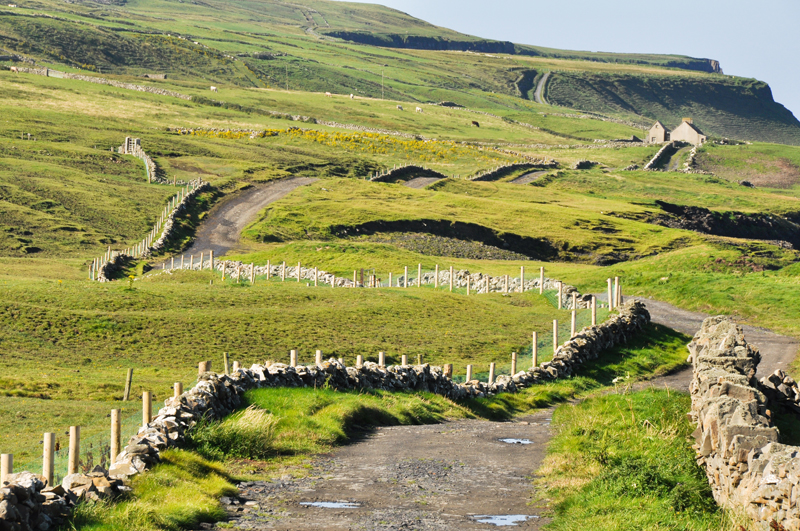 Arthur Wellesley, the first Duke of Wellington,was born,probably in Dublin, on 1st May 1769 into a powerful and rich Aristocratic family.
His "Irish" heritage was something that he abhorred all of his life, his most famous comment about it being : "being born in a stable, does not make one a horse."

Born as a member of the Protestant Ascendancy, he spent a very privileged childhood between the two family homes, his birth home in Dublin and the other, Dangan Castle in County Meath.

In 1791 his father died and Arthur's eldest brother inherited the family earldom, so the younger man left the seminary in which he had been studying and travelled to England to enrol in Eton, where he studied from 1781 to 1784.
His lack of success there, accompanied by a shortage of funds, forced him to move to Brussels with his mother,where he continued a lack-lustre educational career.

Suddenly, in his early twenties, Arthur sees to have undergone some form of internal turnaround. He joined the French Royal Academy of Equitation ( Equistrianism), where he showed such prowess in both horsemanship and in learning French that when he returned to England in 1786, his mother was totally amazed with his maturity and strength of character.

Working with some family favors, he managed to become the new aide-de-camp to the new Lord Lieutenant of Ireland, and two years later, transferred to the 12th Light Dragoons at which time he began to dabble in local and national politics.
Soon, mostly due to his strong opposition to Irish Nationalism, he was elected as a member of parliament in the Irish House of Commons, where he continued to serve for another two years until he was promoted to the rank of Captain in the 18th Light Dragoons. In the midst of all this excitement, he was thwarted in his attempt to marry a certain young Kitty Pakenham, daughter of the Earl of Longford, and threw himself into his military career, finally purchasing a Lieu Colonelcy in the 33rd Dragoons.

For the next two years he was involved in the war in France, finally returning to England in 1795 and within a short time, he was promoted to Full Colonel and was immediately shipped along with his regiment to India.

Within weeks of their arrival, the troops and their leader began to gain a reputation for fearlessness and strategic genius, winning not only smaller skirmishes, but also conquering a major enemy force by using at that time new and untried warfare methods which subsequently became the norm for the British army and cavalry.

The succeeding years saw him rise to further heights of esteem . He returned to England where he married his beloved Kitty and by the end of 1814, and now known as the Duke of Wellington, he was commissioned to face his greatest challenge and infamous nemesis in the person of Napoleon Bonaparte.

The French leader had escaped Elba to return to France and try and rebuild his army and his own position of power. On the 18th June, 1815, with Wellington in charge , the British soundly defeated the French at the little town of Waterloo in Belgium. Napoleon abdicated once again and was transported to the new British prison at St Helena, and a new phrase "meeting your Waterloo"was introduced into the English language.

Wellington returned to England a conquering hero. By 1828 he became Prime Minister as an arch-conservative who remained constantly vigilant against the anarchy of the French revolution. It was during this time that he earned the nickname of "The Iron Duke", not so much from his political ideals, but from the fact that he had his home secured by iron shields to protect against rioting mobs of his time.

Wellington finally retired in 1846 and died at Walmer Castle in 1852. He is buried in St Paul's Cathedral, next to Lord Nelson. He should rightly take his place among the list of "Great Irishmen & Leaders", but he would be loath to have the association with our troubled isle bandied about too much in public.



Related Articles
Editor's Picks Articles
Top Ten Articles
Previous Features
Site Map





Content copyright © 2022 by Tony King. All rights reserved.
This content was written by Tony King. If you wish to use this content in any manner, you need written permission. Contact Bee Smith for details.