My Ruin interview - Mick Murphy Part 1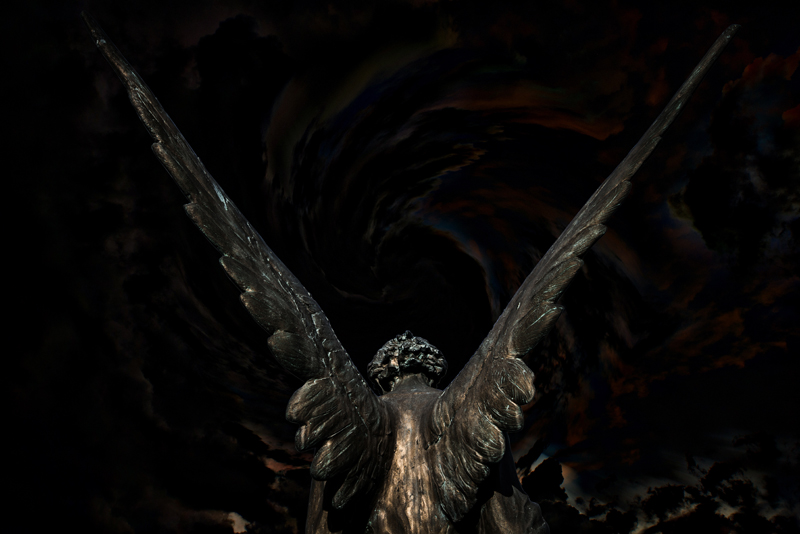 The powerhouse known as My Ruin has returned with a new record entitled
Throat Full of Heart
. This is a special milestone in the band's history as it was being recorded when vocalist Tairrie B was involved in a horrific car accident in 2006. Tairrie eventually recovered and joined her bandmates in the studio to make what could possibly be My Ruin's finest moment.
I spoke with the band's musical pilot and the guy Guitar Player magazine voted one of the most underrated guitarists in rock, Mick Murphy, recently to talk about the new record among other things.
Morley: Is there a theme with this record?

Mick:
Survival and redemption.
Morley: The Brutal Language had a taste of groove to it with cuts like "The Devil Walks" and "Vince Vaughn". To me, this record is more straight ahead. What was your mind space like when you were writing the music for Throat Full Of Heart and what type of vibe were you going for?

Mick:
I wanted to kick things up a notch or two, for it to be brighter, more energetic and stronger as a full 10 track album than
The Brutal Languag
e. The songs are more aggressive, there are lots of guitar solos, the vocals are killer, the production is strong and there is more musical variety going on. It's my favorite so far. Tairrie and I have had 8 years to evolve musically together and Chris helps us create an even more solid foundation as a band because he's dedicated and in it for the right reasons. I think it all comes across in the music.
Morley: How do you feel this record is different than The Brutal Language?

Mick:
The spirit of the new record is very different.
TBL
was B and Me against the world. We felt separated from everybody and pissed off during the recording of that album.
TFOH
was much more of a team vibe. Tairrie was in the accident the night before we were supposed to start recording which delayed things a day but ultimately we decided to go ahead with the session. We all rallied around Tairrie and tracked the music over a 5 day period while she was in the hospital. Chris and I visited her every morning and then recorded all day while checking in with her on the phone. Then after weeks recovering, Tairrie went in to do the vocals and it was awesome to see her back so strong after such a scary month.
Morley: Were all the riffs created during these writing sessions or did you haul some out from the vault?

Mick:
I've been writing heavy music for over 20 years and I pull from every era at some point. My old friends and band mates sometimes recognize my old riffs in My Ruin songs. Most of the stuff is new though. I love creating transitions, grooves and song structures and I don't really have a problem coming up with ideas. The chorus riff in "Me Without You" and the riff behind "Walk with me…fear no evil" in "The Devil Walks" are variations of riffs I wrote in my high school band 'Without Warning' in Knoxville, TN. circa '88. Funny side note : Chris was also in a band called 'Without Warning' at the same time in his home town of Connecticut.
Morley: Sometimes material is sparked or accelerated by one song or riff that materializes out of nowhere. Were you the recipient of any such luck for this record or did you have to dig deep for inspiration?

Mick:
It comes in waves. I won't write for a while then I get in front of the 8 track and record music obsessively for a month. I don't force it if I'm not feeling it and I can't stop it when I am on a roll.
Morley: Just prior to recording, Tairrie was involved in the car accident. How much knowledge did you have about it before you got to the hospital and when you got there, was it better or worse than you imagined?

Mick:
I got the call right after the accident from the scene. I could hear Tairrie in the background and she sounded like she was in serious pain. I heard her say she was gonna die then I lost the call. I kept trying to reach them and finally got through. I was informed of what happened and I immediately went to the scene. I just missed her so I went to the hospital. I didn't know how bad it was but I knew it was bad. They let me see her on the table right before she went into emergency surgery. Her body was covered so I didn't see anything. We talked for a minute and then I had to go sign a bunch of papers. It was so strange and out of nowhere. You never know what's going to happen. It changed the way I look at life and it made me realize and learn many things. When I saw the wound for the first time I was blown away because it looked very serious and painful. She has recovered amazingly and gone from an arm looking like a fresh shark attack to a well healed scar.
Morley: These kinds of accidents are often sort of a galvanizing incident that bring people together. Was this true for your band?

Mick:
Absolutely.
Mick: You, Chris and Matt made the decision to go into the studio as planned. How hard was it to keep your mind on musical matters?

Mick:
We postponed things a day and then dove in for 5 days and did all the music. Of course we were worried about Tairrie but we also knew we had to get this done. Like I said we saw her every day and kept in touch on the phone. Other friends stayed with her in the hospital and she came home soon after the tracking was done.
Morley: Do you feel that Tairrie's physical state added an extra bit of something into her vocal performance?

Mick:
Yes I feel it added something overall. There was serious passion and focus during her vocal sessions and she had rested her voice for weeks while she recovered from the accident. She came in with full power as you can see on the DVD when she was warming up over "Ready for Blood." Usually she is obsessing over business and talking on the phone and going full on and I think the rest did her voice some good.
Morley: How much lag time was there between the time you finished your tracks and when Tairrie came into do the vocals and how did you fill your time in the interim?

Mick:
I don't remember the exact lag time. During that time I took care of Tairrie and cleaned and dressed the open wound on her arm every day for a quite a while. We just focused on her healing and I recorded some Neanderthal tracks in the meantime.
Look for pt 2 of this interview with Mick Murphy on Wednesday and stay tuned for coming interviews with bassist Chris Lisee and departed drummer Matt Lechevalier's final interview with the band.

You Should Also Read:
My Ruin MySpace
Mick Murphy MySpace


Related Articles
Editor's Picks Articles
Top Ten Articles
Previous Features
Site Map





Content copyright © 2022 by Morley Seaver. All rights reserved.
This content was written by Morley Seaver. If you wish to use this content in any manner, you need written permission. Contact Morley Seaver for details.