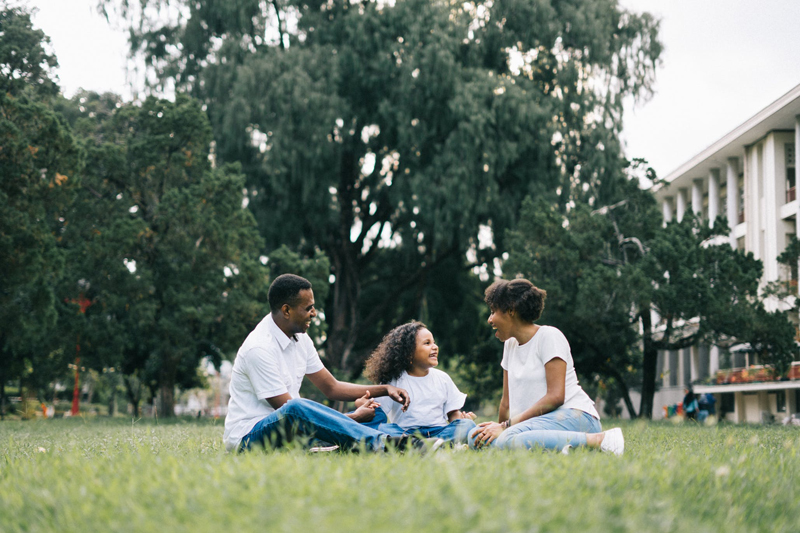 Feeling safe and secure. That is what has been on my mind lately; feeling safe and secure.

In the past couple of months I have wittnessed, heard, and read about some horrible things. Things that have occurred to take away a person's sense of safety and security. How do you handle it, when the the one you love and trusted is the one who has made you feel un-safe and insecure?

While growing up, I was very close to my maternal grandmother. She taught me some very valueable lessons. Lessons that I follow to this day. One of her greatest lessons was to trust in God completely—especially when you don't understand. She would say to me: "Sweetheart, I have seen a lot of mess in my time, and have been hurt more times than I care to remember. Most of the time, by the ones I love and put my trust in. Yet, I have learned that God is the only one that I can trust completely. Even when I'm mad at Him, or I feel He took too long answering a prayer, He has never left me and has never turned His back on me. Even when I felt I deserved it. Trusting in God can help heal you from a whole lot of pain and disappointments from the people around you."

I took what she said to heart. Had she known that I had already been hurt in one of the worst ways, before I was four, I'm sure she would have said the same thing, and laid a good whuping on the person that hurt me.

Growing up, I have dealt with more than my share of insecurity and feeling a lack of safety. But my grandmother was right: I could trust in God completely.

I think about our leaders and spiriual leaders, and about the lives they live. In the past year and more, we've heard so much about abuse and domestic violence. Does it surprise me? Yes and no. I'm surprised because they never seem like someone that would be dealing with the issue of domestic violence. And yet I am not surprised; because oftentimes we do not know exactly what is going on in the privacy of someone's home. I've learned a long time ago that 'Titles', do not exempt you from being attacked by the enemy. It just makes you an even greater target. You have more to lose. My prayers are with all leaders (those that have been given the responsibility to govern and shepherd), and to anyone who has suffered and is suffering from domestic violence.

I pray that your week is filled with the manifestations of your blessings. That you are met with prosperity in every area of your life. And that you learn to trust in God completely.

I leave you with a poem that I had previously published. I feel it to be appropriate for this reflection. God Bless.



SAFE IN THE MASTER'S ARMS

Beaten to the earth, filled with despair
Waiting on help to come near.
No one heard, or seemed to care
About the soul left in this lion's lair.

Behold, I come for you! A voice so still,
Quiet and smooth.
Give me your hand, it said. Don't be afraid,
For I have you right here, in the palm of
My hands.

I looked with delight, at this bright and
Marvelous light! I reached out my hands
To the outstrecthed arms, and in an
Instant, I was safe in the Master's arms.



Copyright ©2001 Ruthe Rosanna Fox




Related Articles
Editor's Picks Articles
Top Ten Articles
Previous Features
Site Map





Content copyright © 2023 by Ruthe McDonald. All rights reserved.
This content was written by Ruthe McDonald. If you wish to use this content in any manner, you need written permission. Contact Ruthe McDonald for details.