Dancing at the Crossroads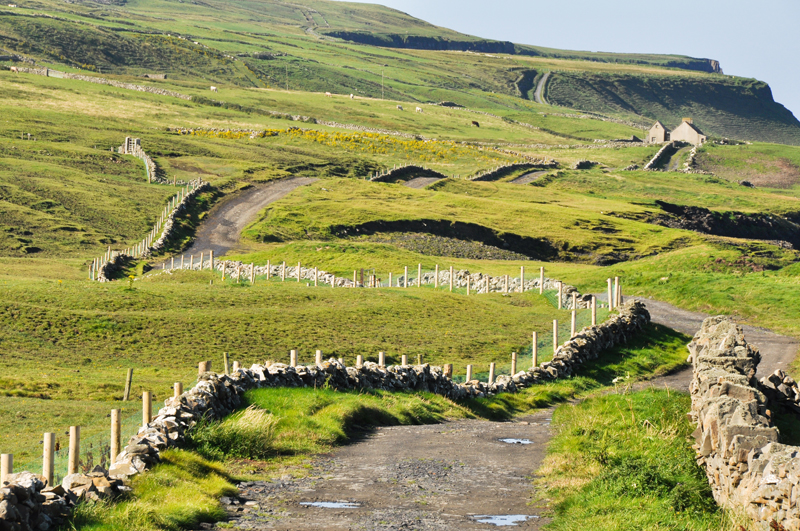 Summer solstice, which falls around 21st June in the Northern Hemisphere, is the longest day. With sunrise from before 5am and twilight still apparent at 11pm, Irish people are getting out and about, socialising like mad at local festivals, music feís, sacred sites like the Hill of Tara and at rural crossroads. Solstice, or more properly St. John's Eve on 23rd June, is Bonfire Night in Ireland.

Now bonfires are very much part of the the Celtic spiritual heritage. Recent years have seen the revival of the Bealtaine fires at Uisneach in County Meath each May. Halloween is also a popular time to have a social gathering around a bonfire. Lunasa, falling at the beginning of August, is another one of those Celtic 'cross quarter' days associated with fire. Brian Friel's play "Dancing at Lunasa" also portrayed the rural custom of dancing at crossroads.

But in South Leitrim, the departure of a film company has reminded people of their ancient custom of dancing at the crossroads during the long summer evenings close to summer solstice at St. John's Eve. The film crew departed nearly three years ago, but the tradition is being kept alive by a local young woman, Edwina Guckian, who choreographed the dance sequences for "Jimmy's Hall."

British film director Ken Loach has filmed in Ireland before, most famously in "Thet Wind that Shakes The Barley". He became fascinated by story of a Leitrim social activist, Jimmy Gralton, who has the solitary distinction of being the only person ever deported from Ireland.

Jimmy Gralton was born in Effrinagh, Leitrim, a rural district between the towns of Carrick-on-Shannon and Ballinamore. It is overlooked by the mythic mountains Sheebeg and Sheemore, landscape popularised by the airs composed by Leitrim's blind fiddler, Turlough O'Carolan. He emigrated to the USA, as so many did, and became a naturalised citizen. He returned to Ireland to fight in the War of Independence and became active in the Revolutionary Worker's Group, a forerunner of the Communist Party. He became an activist for workers' rights and welfare.

But that didn't sit well with the powers forming the fledging Free State and he fell foul of favor. In 1933 he was deported as an alien, given his US passport.

Jimmy was no sourpuss political proselitizer. He founded a dance hall - the Jimmy's Hall of the film's title - as a way of bringing people together to talk about issues that concerned them. His way of swaying public opinion was to leaven the politics with some fun.

The original of Jimmy Gralton's Dance Hall has fallen into ruin, but you can get a taster of what the people of South Leitrim will celebrate at Effrinagh's crossroads this St. John's Eve as they light bonfires to blaze long after the sun goes down in Ken Loach's film.




Related Articles
Editor's Picks Articles
Top Ten Articles
Previous Features
Site Map





Content copyright © 2022 by Bee Smith. All rights reserved.
This content was written by Bee Smith. If you wish to use this content in any manner, you need written permission. Contact Bee Smith for details.