My Ruin interview – Chris Lisee – Pt 1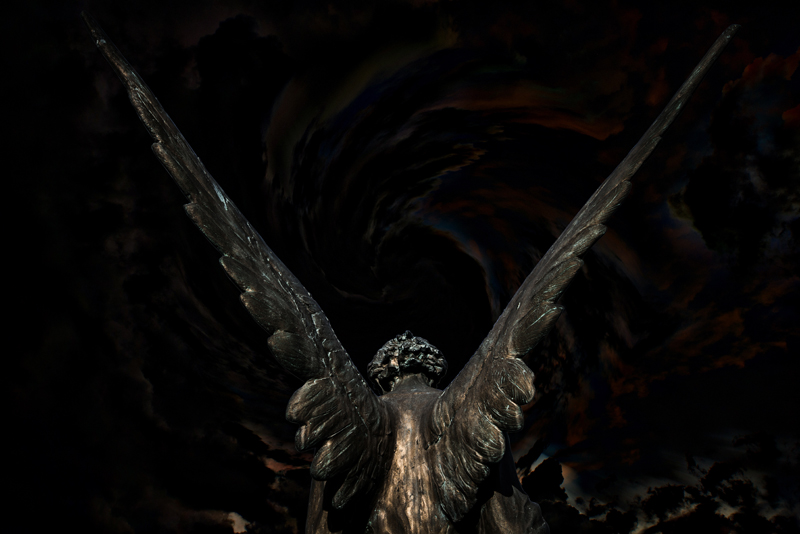 Chris Lisee came into the My Ruin camp after the previous rhythm section abdicated while the band was in the studio. He quickly helped shore up the bottom end musically speaking and has become an important part of the band. The band has recently released their latest studio record
Throat Full of Heart
and I spoke with Chris to find out all about it.
Morley: Throat Full of Heart is your first recording experience with My Ruin. Was it a bit easier considering you've been in the band for quite a while now?

Chris:
Definitely. Although, I've been in the band well over 3 years and feel I've been a part of the process for quite some time now. Taking into consideration that our singer and one of my best friends, was in a serious accident the night before we went in to record I wouldn't necessarily say it was "easier." We did a lot of pre-production and were definitely prepared for the recording process. I do think that being in the band for as long as I've been, and having the relationships with Mick, Tairrie and our co-producer / engineer Duane that I do, made it somewhat more comfortable.
Morley: How would you describe this material as compared to the songs from The Brutal Language?

Chris:
I'd say it's a natural progression with a bit more diversity. There are some heavy songs that compliment the development of the My Ruin sound very well and some tunes that are a bit more "straight-ahead hard rock", especially compared to early-era My Ruin. If you've been listening to the band at all for the past 5 or 6 years this new one shouldn't be too much of a surprise.
Morley: How did you put your parts together? Did Mick present all the guitar parts to you in one shot or did you get them one at a time?

Chris:
Mick would play me the songs as he was writing them when we'd get together to hang but I didn't get an actual copy to learn until he was completely finished with recording the demos. I always try to learn the parts the way Mick writes them, or at least how I interpret them. When it came down to doing it, I was on the right page. There are always a few things that need to be ironed out, but generally we all work very quickly together. We did full pre-production rehearsals for about 2 weeks before going to the studio, so we were extremely focused by the time we started to record.
Morley: How does it work in the studio with Mick? Is he receptive to your own style and suggestions or do you stick fairly closely to the way the song was presented to you?

Chris:
I try to stick to the way the songs are written. There may be a few things here and there that I play differently than the way Mick had played them on the demos, but I didn't intentionally rewrite parts. There are only a couple things that Mick brought to my attention that were noticeably different, but if it worked for the song we kept it. I know that he's open and receptive to my style, though it's never really been an issue since we have very similar musical backgrounds. I understand and respect where he's coming from as a songwriter and I know that he respects what I bring to the band.
Morley: What were the sessions like? Were you recording all night kind of thing or did you just go in for several hours at a time?

Chris:
Matt and Mick would record drums and guitars during the day, then I'd go to the studio in the early evening and we'd stay until around midnight. We were extremely focused on getting killer takes and tones, and I think I completed all my parts in about 3 days. All of the music was recorded in one week, then we took a little over a month off before Miss B. was ready to go in track vocals. I made sure I was there as much as possible while she was tracking her parts.
Morley: How was it dealing with Duane Burda and also Mick in the role of producer?

Chris:
Duane and I have been friends for over 5 years. He's a great guy but he doesn't know his ass from his elbow in the studio. Just kidding... he's actually a total pain in the ass and absolutely knows his shit. We don't call him Dr. Amazing for nothing. Mick talked to Duane a lot about how he wanted the album to sound and Duane "gets it." Mick and I have very similar musical backgrounds and have been influenced by many of the same things. I was psyched to be a part of a recording that is very different from the way everybody else does it these days. To me, it's an "old school" sounding record in a world of way too many bands that all sound like someone else.
Morley: What is your personal favorite song from Throat Full of Heart?

Chris:
I like them all for different reasons, but the one that really stands out is "Through The Wound". It's a bit slower and darker sounding than most of the other tunes but musically and lyrically it's an incredibly heavy song.
Morley: The sound on TFOH is more aggressive than The Brutal Language. Some of it is the songwriting. Some of it is just the way you three attacked the material. Were you guys on a mission to make this your heaviest yet or was it just because of all the related circumstances?

Chris:
I don't think any of us ever set out to be intentionally "heavy." We just do what we do. I agree that some of the songs seem more aggressive, but there's always a balance. The "circumstances" of our lives are our continuous motivations though I don't think Tairrie's accident had any impact on what the actual recording sounds like.
Morley: Is there a particular song on this record that you are dying to play live more than others?

Chris:
There are so many great My Ruin songs that we always have a hard time choosing a set list. I'd like to do the whole new record live. We realize that people want to hear certain songs so unless we start doing a 2 hour set every night that's probably not an option. If I had to choose some new ones, I'd say "Ready for Blood", "Memento Mori", "Through the Wound" and "Religiosity" all of which we play live.
Check back for the next installment of this 3 part interview with Chris in a few days.
You Should Also Read:
My Ruin MySpace


Related Articles
Editor's Picks Articles
Top Ten Articles
Previous Features
Site Map





Content copyright © 2022 by Morley Seaver. All rights reserved.
This content was written by Morley Seaver. If you wish to use this content in any manner, you need written permission. Contact Morley Seaver for details.