My Ruin interview - Matt Lechavlier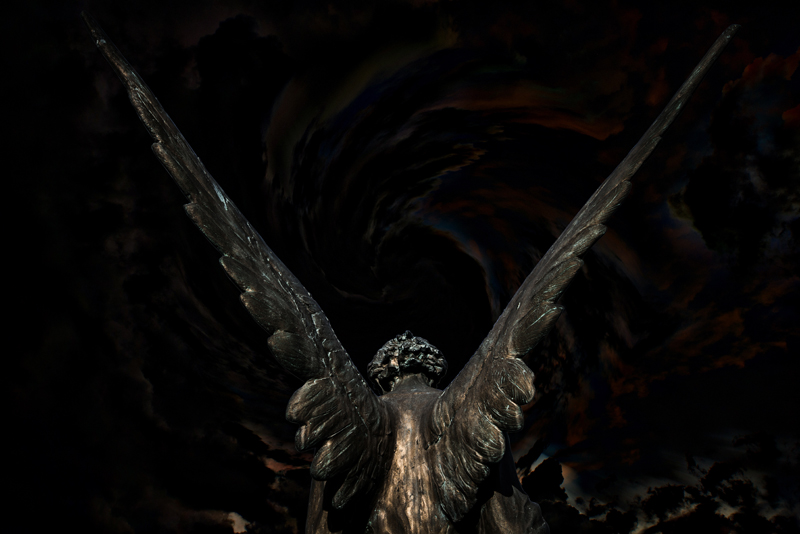 Matt is no longer in My Ruin however he answered these questions for the interview after recording the new album.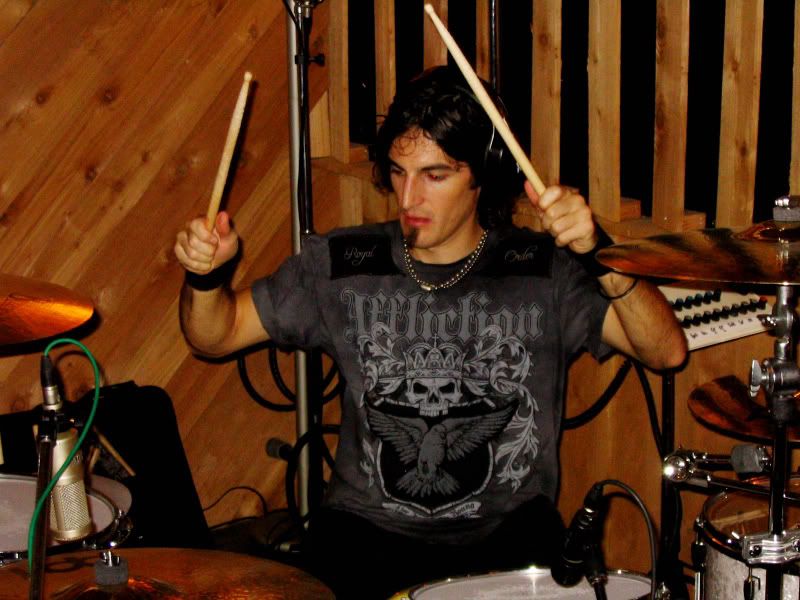 Morley: You were a part of My Ruin for nearly 2 years. Did you feel comfortable in your role with the band at the time?

Matt:
Yeah there is no doubt about it! I was very lucky that they made me feel like a part of the family and working and recording
Throat Full Of Heart
all together definitely felt like an achievement and the ultimate step for me.
Morley: What were the sessions like for the new record?

Matt:
It was a crazy time. We only took 5 days to record 10 songs musically but overall it was a fun, nice and smooth working vibe in the studio, even if we all got brought down a little with what had just happened to Tairrie. We had a kind of routine, usually starting the day at noon and finishing whatever we had planned for the day when it was done. Regarding the drums, we had decided to record 3 songs a day, which we did. So yeah it was definitely a lot of fun, and even more as everyone was really happy with the outcome.
Morley: What were your impressions of the material, the first time Mick played it for you?

Matt:
It's always exciting to hear new material and to sit down as a group and collaborate and see what comes out at the end in rehearsing it. Every time I was listening to the next new song it was like a slap in the face and I don't know how Mick did that but I felt like the entire new material, drum wise, was made for me! It was totally in my way to play and in my register and I could right away imagine myself rocking the songs!!!
Morley: Are there any songs that you particularly enjoyed playing from this record?

Matt:
I enjoyed playing them all! Each of them is unique and had a different feel. The problem is that we already had so many tracks that we liked to play and songs our fans would like to hear live as well that we would have to do a 3 hour show every time, so if I had to narrow it down to my favorites from
TFOH
, it would have to be "Ready For Blood" and "Through the Wound".
Morley: What is your personal style all about? Do you try to stay as basic as possible or do you prefer to make it as technically challenging as you can within the context of the song?

Matt:
I'm always trying to be musical and play the songs as the style requires. I think this is very important! Mick wrote all the music for this new album. He made a demo for us to get an idea of the songs, where he programmed the drum parts. So when I started on the new material I just worked on the patterns he created then developed my own style. It doesn't mean I don't like technical challenging stuff, I actually love that but once again I think it's very important to be in context.
Morley: What effect did Tairrie's accident have on the recording process, from an emotional or intangible standpoint?

Matt:
I found out about the accident the morning we were set to have our first day in the studio. Early that morning I called Chris just to confirm about our scheduled time and he and Mick were actually on their way to the hospital. He explained me how Tairrie got involved in a car accident the night before and how badly injured she was. I was SHOCKED! So for me the sessions were bittersweet. Even though I was so excited to be recording this album, at the same time I was worried every minute about her being in the hospital and not knowing what was really going on. What had just happened to her was definitely disturbing but became at the same time so inspiring. Seeing how she was handling the whole thing and how strong she was finally gave me, (Mick and Chris as well ) even more motivation and strength!
Morley: What were your last shows with My Ruin like? And how were your new songs received?

Matt:
The last shows were awesome and a lot of fun. The songs were very well received and from what we got after the shows hanging out and talking to different people, I would say so. Even some of My Ruin's strongest fans, by following us on different shows started to know the lyrics and sing along and the record was not out yet at that point.
Morley: How did you come to join My Ruin at the time you were a part of the band?

Matt:
My first contacts with the band were in March 2005. I had just graduated a few months before from the LA Music Academy which was what I first came to do here in Los Angeles. The band was looking for a drummer but at that time nothing happened because of my visa situation. I had only a student visa here in the US coming from France, which was going to expire soon and I didn't know if I would be able to stay. We always kept in touch and we finally met at the My Ruin show here in LA for the bands record release of
The Brutal Language
as they were setting out on their second leg of the "Double Shot of Rock" Tour in the states with Bleed The Sky. Tairrie & Chris took me aside after that show and asked me to not join another band because they had a feeling they would be calling me and they did two weeks later from the road because the drummer they had touring with the band was not working out on a personal or professional level. During that time I also got the opportunity to meet a few good friends of Tairrie and Mick as well. So when they returned from the tour we set up an audition and I finally figured out a way with my visa for a while and began rocking like a hurricane with the band...haha!!!
Morley: Bass players always have a connection with the drummer. When you first began working with Chris was it difficult to lock into a groove in the beginning?

Matt:
Not at all. Right away from the first day it was like we played together forever as well with the whole band! It was really easy to work with Chris, his groove and feel are strong and to lock on with him was natural. I think this relation worked between each of us in the band and it was really comfortable. It gave each of us a lot of freedom when we played and we didn't have to wonder if everybody was doing the same thing…we just rocked!!!
Morley: Please describe the kit you played with My Ruin and how it has evolved over the years.

Matt:
My kit was a very simple and basic…22" bass drum, 12" tom tom, 16" floor tom and a 14"x 6,5 snare. I had quite a lot of cymbals though but nothing really fancy. The only characteristic would be that I was playing everything flat and with a spaced cymbals set up. It evolved a little and I added a 18" floor tom on my left side which I was using kind of like a gong bass.
Morley: You got to tour the UK twice in 2006 and your home of France with My Ruin. Were these special concerts for you, playing on your home turf or was there an added pressure being in front of friends and family?

Matt:
It was really special for me to tour with My Ruin back home and it was definitely exciting to see all my friends and family at the shows, even more when we shared some nights on stage with some of my old friends. The after shows were most of the time crazy fun and some of the nights were really memorable. Even my grand mother came at one of our shows, she's 82 and it was the first show ever she's been to in her whole life!
Morley: You had a unique spot from which you watched the live show. You could see the crowd but you were also behind the other three. Did you often find yourself watching as things unfolded on a nightly basis on stage or were you too busy holding down the beat to really pay attention?

Matt:
That's a really good question. The spot from where I see the crowd as a drummer is definitely unique, not only could I see the crowd going wild every night
but I also got to see Tairrie, Mick and Chris interact with the crowd which felt like a personal show every time!
Morley: Anything else you would like to mention about the record that I didn't ask?

Matt:
Once your stereo is well warmed up, put the new record on, turn up the volume and see what happens!!!
You Should Also Read:
My Ruin MySpace


Related Articles
Editor's Picks Articles
Top Ten Articles
Previous Features
Site Map





Content copyright © 2022 by Morley Seaver. All rights reserved.
This content was written by Morley Seaver. If you wish to use this content in any manner, you need written permission. Contact Morley Seaver for details.