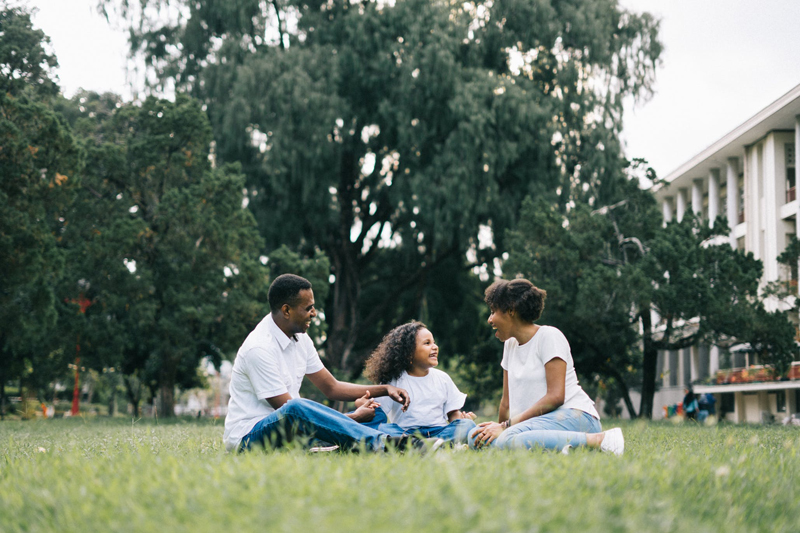 History is definitely in the making. No matter what happens, history has already been made with an astonishing number of registered new voters, a Black man on the Presidential ticket, and more young Americans and older Americans coming out to vote for the first time. Are you apart of this history making season, as well?

Whether you are a Republican or Democrat, one cannot deny the fire that is in the air this election season. Hopes and dreams have been raised and reached. For the first time in history, men and women are voting in an election where a Black man is on the ticket. Phenomenal!

We've Come A Long Way

There was a time not, too long ago that many Black Americans were not allowed to vote. Not only were they deprived the privilege of voting, but were denied the dignity of being called an American.

Stripped from many rights, black people struggled for their voice in America. And if you were a woman, you had double the trouble. Ask any Black person born before 1970, and they will tell you a story of real life; of the struggles and hardships that were endured. The lives that were threatened and lost, while fighting for the right of equality, justice, and the ability to not only have our voices heard, but listened to.

This election season has opened up a well of hope for many Americans. Not just Black Americans, but some White Americans as well. Those White Americans that sat and stood side by side with their Black friends and associates, fighting for justice and equality; this is also a long time coming for them. They are seeing what they fought for, and what so many of them lost family over, come to pass this election season.

Many older generations of black Americans have thought they would have never lived to see a day when the possibility of a black man becoming President of the United States would have the chance of being a reality. For the first time in their lives, they are filled with hope and a sense of pride. As if Barack Obama was their child, or their grandchild. Words cannot justify what it is that is going through the minds and hearts of many black Americans. But you can bet, it is a feeling of overwhelming joy and excitement.


There's Change In The Air

Can you feel it? The electricity? The excitement? The atmosphere is charged, and there is definitely change in the air. No matter the outcome, history has been made already. Americans have spoken, and have expressed the need and desire for change.

No matter what party you stand behind, one cannot deny that the energy and atmosphere that has surrounded this electoral season has changed everyone forever. Nothing will be the same after this election.

There was a record number of new voter registrants: 9 million! The largest number ever in any electoral season. People are making their voices count and be heard. People are standing up, and making sure that they take control of their destiny, and not just sit by and let life happen.

Many people have never voted before. Not because they did not care, but because they felt their voice did not matter. That no matter what they did, things would remain the same. However, this election has changed all of that. Many voting for the first time in their lives; believing that there actually is a chance--a real chance--for change and a resurrection of hope and of dreams.



History is definitely in the making. Not only in our World as we know it. But also in our hearts and our minds, and the way we think about, and see things. Now when a little black boy or girl says that they want to be president of the United States, they will know that it is not just a dream, but a real possibility.




Related Articles
Editor's Picks Articles
Top Ten Articles
Previous Features
Site Map





Content copyright © 2023 by Ruthe McDonald. All rights reserved.
This content was written by Ruthe McDonald. If you wish to use this content in any manner, you need written permission. Contact Ruthe McDonald for details.