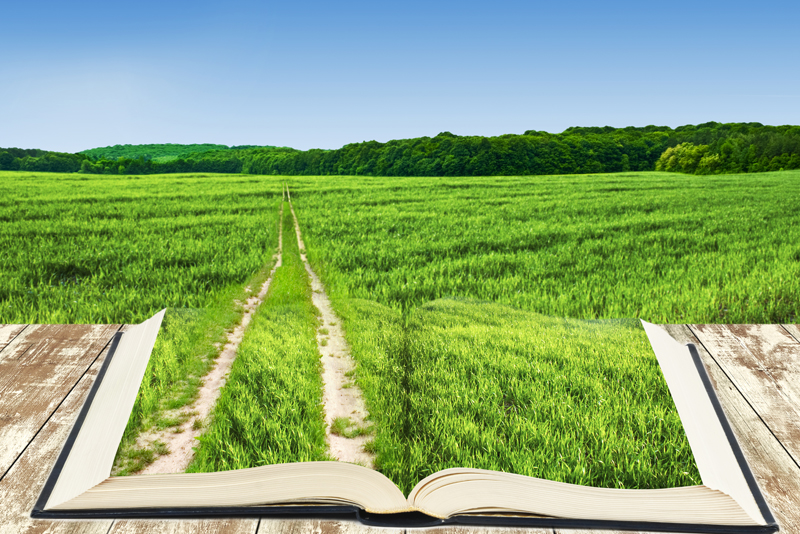 DNA and Genealogy is a topic that many are gaining an interest in. I am learning right along side my readers. If you discover a great book or internet site please share this information with me. I recently attended a seminar and Genealogy & DNA was one of our topics. Here is a portion of what I learned.
DNA is basically a long molecule that contains coded instructions for the cells. Everything the cells do is coded somehow in DNA - which cells should grow and when, which cells should die and when, which cells should make hair and what color it should be. Our DNA is inherited from our parents. We resemble our parents simply because our bodies were formed using DNA to guide the process - the DNA we inherited from them.
We may resemble our parents, but we are never exactly like them. This is because each child gets only some of the DNA each parent carries. About half our DNA comes from our mother, and half comes from our father. Which pieces we get is basically random, and each child gets a different subset of the parents' DNA. Thus, siblings may have the same parents, but they usually do not have exactly the same DNA (except for identical twins). (University of Michigan: DNA Sequencing Core)
A great internet site I recommend to gain a better understanding is
The Genetic Genealogist
. The Genetic Genealogist examines the intersection of traditional genealogical techniques and modern genetic research. The blog also explores the latest news and developments in the related field of personal genomics. Genetic genealogy is another tool for the genealogist's toolbox. It is the use of genetics to study genealogy, the relationship between individuals. There are at least four types of genealogical DNA testing, including Y-chromosome, X-chromosome, mtDNA, and autosomal DNA test.
Here are some other internet sites that can help you understand more about DNA and how it can possibly help you in your family research.
Major DNA Testing Services (for informational purposes only; no endorsement implied)
Familybuilder DNA
African Ancestry
Ancestry DNA
DNA Heritage
DNAPrint Genomics


DNA Solutions Ltd
DNA Testing Systems
Ethnoancestry
Family Tree DNA
Genebase Systems,Inc.
Genlex Corporation
Genomac International, s.r.o.
Igenea
GeoGene, Inc.
Oxford Ancestors Ltd
Roots for Real Genetic Ancestry
DNA Database Websites
DNA List
ybase
ysearch
Sorenson Database
The Genographic Project
DNA Books

Forensic Genealogy by Colleen Fitzpatrick

How to Interpret your DNA Test Results for Family History & Ancestry by Anne Hart, Writers Club Press, 2002

Trace Your Roots with DNA: Using Genetic Tests to Explore your Family Tree by Megan Smolenyak and Ann Turner, Rosedale Press, 2004

The Seven Daughters of Eve by Bryan Sykes, Norton, 2001

Deep Ancestry: Inside the Genographic Project by Spencer Wells, National Geographic Society, 2006

The Journey of Man: A Genetic Odyssey by Spencer Wells, Princeton University Press, 2003





Related Articles
Editor's Picks Articles
Top Ten Articles
Previous Features
Site Map





Content copyright © 2023 by Tina Sansone. All rights reserved.
This content was written by Tina Sansone. If you wish to use this content in any manner, you need written permission. Contact Tina Sansone for details.