Conquering Jet Lag on Your Honeymoon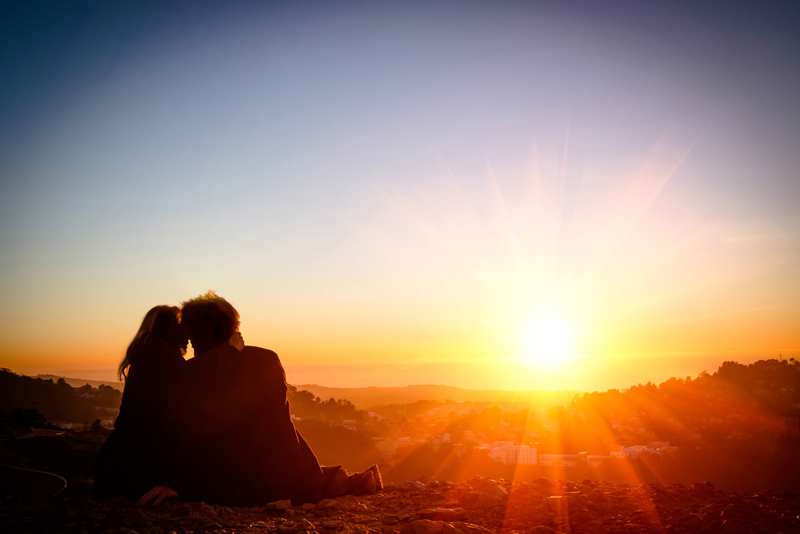 Last week I had an epic "planes-trains-automobiles" adventure to get from my home in Colorado to the Caribbean island of Aruba. (Reviews of my fantabulous resort are forthcoming!)
Here's what I covered: 6.5 hours by train, 45-minute car ride to airport, 3.5 red-eye flight to NYC, then a 4-hour flight to Aruba. In total, I traveled for 21 hours.
I wanted to do everything in my power to prevent that awful weary body, exhaustion and dehydration that comes with traveling by plane over multiple time zones. So, I read up on some anti-jetlag measures, put them into place, and tried a couple of products designed to alleviate jet lag. Here are my tips:
1. Stay hydrated: Drink plenty of water before, during and after your travels. Yes, this is difficult if you've partied at your wedding reception until the wee hours, and you're hopping on a plane the next day. Do your best!
2. Move: After the stress of planning your wedding (and again, after partying all night) you may just want to crash in your plane seat and sleep the whole way to your destination, but if you're flying for more than 3 hours, you absolutely need to get up and move about the cabin. Walk up and down the aisles, stretch your body. (Who cares what the flight attendants or fellow travelers think; do some yoga moves if it moves you!)
3. Pamper yourself: I packed my lavender-scented eye mask and some fuzzy socks on my epic trip last week. These things just made my travel a bit more comfortable.
I also packed a 2 oz. bottle of
FlyRight: Jet Lag Formula
. Now, I've never taken any sort of herbal supplements when traveling (though some folks swear by melatonin pills to help them regulate to a new time zone). This is an all-natural herbal remedy and immunity booster.
FlyRight is a green, liquid formula that you dilute into your water bottle and drink before, during and after your travels. The ingredients were specifically chosen to combat many symptoms of jet lag, such as "fresh wild oats seed" to offset dehydration, "wood betony leaf" to calm your mind and "eleuthero root" to improve energy.
Frankly, to me, the solution doesn't taste that great. Maybe I'm just not accustomed to taking strong-tasting herbs. The word "earthy" comes to mind when I think about adjectives to describe the taste. Perhaps travelers who are accustomed to drinking herbal tea or taking other herbal supplements wouldn't be as bothered by the taste.
I also sampled some
Babor Anti Jetlag Cream
, which I lathered on my face during one of my flights, and when I arrived in Aruba. This product is full of active ingredients to help hydrate the skin and protect against signs of fatigue: aloe vera for moisturizing, argan oil for rejuvenating cells, and Vitamin E to protect against free radicals. I loved the super silky soft nature of this cream, as well as its sweet scent (call me crazy, but it reminded me of cake batter).
Who knows if it was the FlyRight or the Babor cream or the gallons of water I drank en route (or the great nap I took on my final flight), but I arrived in Aruba feeling really, really good. I had energy to walk the beach and take a dip in the warm ocean water. Then again, maybe it was simply the adrenaline and excitement of being in the Caribbean that kept me going that first day in Aruba!
I don't believe there is any true science to combating jetlag. But if you do prepare ahead of time, try not to get
too
stressed out before your travels, drink loads of water along the way, pamper yourself a bit, and adjust to the new time zone as soon as possible, you should be able to enjoy your far-flung honeymoon without walking through it like a tired zombie.
Then again, if you spend a large chunk of your honeymoon in bed with your new spouse, is that such an awful thing?! To each her own!
You Should Also Read:
Babor Anti Jetlag Cream in San Diego


Related Articles
Editor's Picks Articles
Top Ten Articles
Previous Features
Site Map





Content copyright © 2023 by Kara Williams. All rights reserved.
This content was written by Kara Williams. If you wish to use this content in any manner, you need written permission. Contact Michelle da Silva Richmond for details.