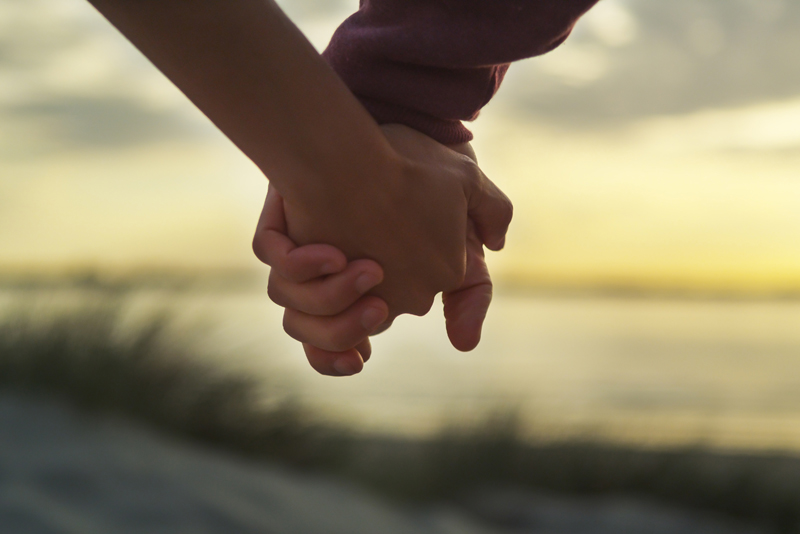 Most of us have BPA in our bodies the question is how much? Higher levels of BPA are increasingly being linked with increased risks for miscarriage highlighting a need to greatly reduce exposure when women are trying to conceive.

In a Japanese study on women with recurrent first-trimester losses, levels of BPA were compared to levels of other markers of auto-immune pregnancy loss. Higher BPA levels were strongly correlated with high levels of ANAs (anti-nuclear antibodies) which have been linked with increased miscarriage risks. Here's the conclusion of the study:

"Exposure to bisphenol A is associated with recurrent miscarriage."

BPA requires some very focused intent to avoid, here are some of the main sources that you may be exposed to:

Canned food, especially soups and tomato / pasta sauces
Store receipts - When you handle receipts and dollar bills BPA is absorbed into skin
Plastic beverage bottles with #7 recycling logo
Some plastic bottles with #3 logo
Polycarbonate plastic bottles
Plastic lined water pipes
Dental fillings and sealants
Food heated in plastic containers
Food packaged in plastic

BPA gets into canned foods because it is part of the epoxy plastic can liner and this can leach BPA into food. High BPA leaching is known to be a particular problem in canned soups and pasta products packed in tomato sauce but studies have found that even even canned green beans and coconut milk can have high levels of BPA. Here are some tips for keeping your BPA levels low:

Buy tomato sauces in glass jars
Use a stainless steel water bottle and filter your water
Minimally handle store receipts and dollar bills
Have dental work done well before you try to conceive
Avoid microwave meals in plastic containers
Avoid all beverages in plastic bottles and cans
Always choose glass over plastic when buying sauces, dressings etc.
Use a water filter to replace bottled water

One mechanism by which BPA may harm pregnancy success is by its toxic effect upon the placenta. Studies on placental cells (CTBs) have shown that even very low concentrations of BPA trigger an increased rate of cell damage and cell death. It has also been discovered that BPA exposure increased levels - and gene activity - of a substance called tumor-necrosis factor (TNF-alpha) which is associated with pregnancy loss.

"Our findings suggest that exposure of placental cells to low doses of BPA may cause detrimental effects, leading in vivo to adverse pregnancy outcomes such as preeclampsia, intrauterine growth restriction, prematurity and pregnancy loss."

Another mechanism for BPA interference with implantation has also been discovered (2), it turns out that BPA can interfere with progesterone signalling in the uterus lining which can make embryo implantation difficult to sustain. Increasingly, studies keep turning up more and more different ways BPA interferes with embryo implantation and pregnancy success. Other studies (3) have also found that BPA causes a marked decrease in receptivity to pregnancy by messing with progesterone signaling.

So, to keep your uterus baby-friendly BPA needs to be on your watch list as the nimber of studies linking higher BPA levels with increased likelihood for miscarriage (4,5) grow.

It's hard to avoid BPA, most of us have it in our bodies at some level, the key is to make a great effort to de-plasticize your diet and lifestyle and keep levels as low as possible for your fertility - your pregnancy - and your baby.

Would you like articles like this delivered to your email weekly? Sign up for the BellaOnline infertility newsletter, it's free - super-informative - and you can unsubscribe anytime you like. The link is below.


References:


1. Sugiura-ogasawara, M.; Ozaki, Y.; Sonta, S. -I.; Makino, T.; Suzumori, K. (2005). "Exposure to bisphenol a is associated with recurrent miscarriage". Human reproduction (Oxford, England) 20 (8): 2325-2329.
Benachour, N.; Aris, A. (2009). "Toxic effects of low doses of Bisphenol-A on human placental cells.". Toxicology and applied pharmacology 241 (3): 322-328.

2. Receptors Clin Investig. 2016;3(3). pii: e1369. doi: 10.14800/rci.1369. Epub 2016 Jul 21.
Chronic exposure to bisphenol a impairs progesterone receptor-mediated signaling in the uterus during early pregnancy. Li Q1, Davila J1, Bagchi MK2, Bagchi IC1.

3. Endocrinology. 2016 May;157(5):1764-74. doi: 10.1210/en.2015-2031. Epub 2016 Mar 29.
Chronic Exposure to Bisphenol A Affects Uterine Function During Early Pregnancy in Mice.
Li Q1, Davila J1, Kannan A1, Flaws JA1, Bagchi MK1, Bagchi IC1.

(4) PLoS One. 2015 May 26;10(5):e0127886. doi: 10.1371/journal.pone.0127886. eCollection 2015.
Higher urinary bisphenol A concentration is associated with unexplained recurrent miscarriage risk: evidence from a case-control study in eastern China. Shen Y1, Zheng Y2, Jiang J3, Liu Y4, Luo X5, Shen Z6, Chen X7, Wang Y8, Dai Y8, Zhao J8, Liang H9, Chen A10, Yuan W11.

(5) Fertil Steril. 2014 Jul;102(1):123-8. doi: 10.1016/j.fertnstert.2014.03.024. Epub 2014 Apr 18.
Conjugated bisphenol A in maternal serum in relation to miscarriage risk. Lathi RB1, Liebert CA2, Brookfield KF3, Taylor JA4, vom Saal FS4, Fujimoto VY5, Baker VL3.
You Should Also Read:
BPA's Harmful Effects On Egg Quality
BPA Harms Sperm And Male Fertiltiy


Related Articles
Editor's Picks Articles
Top Ten Articles
Previous Features
Site Map





Content copyright © 2023 by Hannah Calef. All rights reserved.
This content was written by Hannah Calef. If you wish to use this content in any manner, you need written permission. Contact Hannah Calef for details.