My Ruin interview - Miss B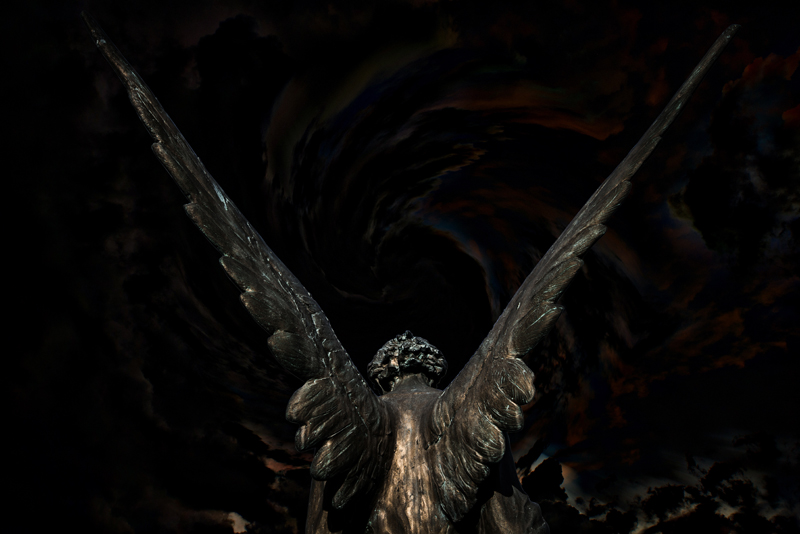 It's no secret. My Ruin is one of my favorite bands. What's not to like? They play metal that is as catchy as it is pulverizing. Mick Murphy is the riff-meister. Going from sludge-y slabs of southern-incubated sonic hot sauce to sizzling solos, Murph has more than enough weapons in his arsenal. The brontosaurus stomp of the rhythm section led by bassist Chris Lisee along with newcomer drummer JD hold down a framework that is as bedrock solid as it is mobile.
Of course, when you talk about My Ruin, you're talking about the resident hottie, screamer and icon Tairrie B. Miss B is fearless in the face of all comers and possessor of a performing voice that can scare the chocolate off an M&M.
Collectively, they are a volcanic force of nature. If you've heard the band in the past but haven't checked them out of late, you're in for a pleasant surprise. I love their older records but starting with 2005's
The Brutal Language
, something happened. There was a discernible difference in the material. Perhaps it's just an inevitable maturation process of a band but the songs were just better…tougher…and more potent.
The band recently delivered a new CD,
Throat Full of Heart
and while you can read my previous assessment of it, rest assured it is a full-on blitzkrieg. You can almost smell the napalm from here. Tairrie B kindly made time to speak with me just before the band leaves for the UK for another tour to talk about the record, her car accident, drummers and much more.
Morley: Would you call this new record a defining moment in the career of My Ruin?

Tairrie B:
I believe that any album you record is a "defining" moment as they each define something different for you as an artist at that particular time when you write and record them. Our new album is simply the next in a series of chapters in our life.
Morley: You had most if not all the material written prior to your accident. What was the thematic skeleton or the unifying elements for you this time out, if any?

Tairrie B:
In the beginning there was no real theme so to speak. There never really is for me. I usually just let the music guide me through the process and see what evolves. Of all the albums I have recorded, this one feels most like a diary for me. There is a look back on and inside of the last year and a half leading up to the scheduled recording and during the 6 weeks post accident.
Throat Full of Heart
was inspired by real life stories and things we went through with a few of the people who came in and out of our lives for long and short periods of time. It's very much my recovery and not just from the accident. I was carrying around a great deal of emotional weight which needed a release. While writing our new album many claustrophobic memories were conjured regarding things I never had the chance to say when Mick & I were forced to re-record our last album
The Brutal Language
. Many things I have needed to get off my chest so I could finally put them to rest my way.
Morley: What can you tell us about some of the songs?

Tairrie B:
These songs are very heavy on more than just a musical level. The content is as real as it gets for me. It's a very mean album which I have no problem saying but it's mean with passion. There is a stylish violence to it. While I see other bands in our genre getting more melodic with sing songy vocals, I feel that I needed to stay true to the fine art of screaming which is who I am and what I do best.
There are many people I believe who do not understand our band. That's fine, My Ruin is not for everyone. However, it gets frustrating when people critique our band (good and bad) without really listening to the music or the lyrics. As a writer I pride myself on telling stories and not just string together words. Substance is an important part of being a lyricist just like skill is an important part of being a musician. I never write a song with the idea of making it as angry as possible because I have to show how hard and tough I am as a vocalist. I have no preconceived notions of what our albums should sound like each time we record. I think that would take away from the art of recording and wanting each album to sound unique and it's own and I believe each of our albums are as unique as we are as individuals.
Throughout my career I have tried to write songs that provoke a reaction in people mentally not just physically. I am not a religious or preachy person but I believe it's good to make people think about their attitudes and feelings towards certain subject matter when it comes to relationships with each other or even themselves. Religion has always been my number one muse and although it is easy to abuse as an inspirational tool, it can also be very difficult to use as one.
There is a very fine line for me with how far I am willing to take things and why. Sometimes I will cross the line when the description calls for it and it makes sense but I do not write for the purpose of 'shock value'. For me telling the truth can sometimes be shocking enough. I have always been fascinated by writers who tend to incorporate gallows type humor within their lyrics. I suppose that is why I enjoy listening to the songs of Nick Cave. His talking about murder, love, death, revenge, lust and Jesus always intrigued me. All those things that make the imagination run wild. I get it and I relate to him as an artist and as a fan. I hope there are people who feel that same way about what we do.
Morley: Can you tell me a little about the title "Throat Full of Heart". Where did that come from?

Tairrie B:
I actually came up with the name of the new album before we began recording it. One night I had fallen asleep with the TV on and while I was sleeping this b&w classic movie from the 1940's happened to come on. It was really weird because I was dead asleep and all of a sudden I just woke up right as the main character in the movie was saying "I have throat full of heart" I remember hearing it and thinking wow what a cool phrase it was and I understood what she meant by it within the context with the scene. I continued to watch for a few more minutes before falling back to sleep. When I woke up in the morning I remembered the line as if I dreamed it. It was stuck in my head so I guess it really spoke to my subconscious. I remember telling Mick and thinking that I loved the way it sounded when I said it. I knew I had woken up in the middle of the night and heard it for a reason. I just felt a connection to it immediately and as it became attached to the album it suddenly took on a whole new meaning for me after the accident.
For the rest of the interview, click:
here
You Should Also Read:
My Ruin MySpace


Related Articles
Editor's Picks Articles
Top Ten Articles
Previous Features
Site Map





Content copyright © 2022 by Morley Seaver. All rights reserved.
This content was written by Morley Seaver. If you wish to use this content in any manner, you need written permission. Contact Morley Seaver for details.