Recommended for your Embroidery Bookshelf
It doesn't matter how long you have been stitching, or what your preferred technique is, you can always learn something new.
No matter what your experience level, there are some books that you should have on your embroidery bookshelf – whether they are specific to your favorite technique, or generalist, check out this list of recommendations! I can't promise to cover all techniques here, or all books, so I've had to limit myself! (and yes – it was very hard to make selections!)
Embroidery "How To" Guides
Royal School of Needlework Embroidery Techniques
This is one of the most useful books I own. It covers a number of different techniques, and each technique is accompanied by a project. Beautifully illustrated, and with well set out and explained instructions, it will inspire you to try something different.
Mary Thomas' Dictionary of Embroidery Stitches
First published in 1934, this book has long been a favorite reference for embroiderers. This edition has been fully updated by Jan Eaton and features over 400 stitches with full colour diagrams.
Readers Digest Complete Guide to Embroidery Stitches
Another tried and true favorite that has recently been updated. Easy to follow illustrations and beautiful pictures.
Crewel & Surface Embroidery (freestyle embroidery)
Crewel & Surface Embroidery: Inspriational Designs
Sixteen beautiful projects will have you itching to stitch! Clear, concise instructions, and the projects are suited to both beginners and more experienced stitchers!
Beginners Guide to Silk Shading
I love the technique of silk shading (also known as thread painting), and this books gives great easy to follow illustrations and stitch guides. There are four projects in this book, with instructions not only on stitches, but also fabric preparation as well as transferring the pattern to the fabric.
A – Z of Crewel Embroidery
The only problem I had was choosing which of this series of books to include! Anybody who knows "Inspirations" magazine (published by Country Bumpkin in Australia) knows that quality of their work – and their A – Z series is definitely one that I would recommend all embroiderers make the effort to collect. Great colour illustrations and photographs, and clear instructions make these books an absolute joy! My guilty confession: when my family asks for gift suggestions for me, I always ask for the latest one of these books!
Machine Embroidery
Machine Embroidery for Special Occasions
Enjoy yourself with this delightful book containing machine embroidery projects for special occasions! As a bonus, the book also comes with a CD that contains 40 designs and more than 15 projects!
Machine Embroidery Essentials: How to Stabilize, Hoop and Stitch Decorative Designs
I keep coming back and recommending this book. For both beginners and more experienced machine embroiderers, you will find projects and knowledge that will only enhance your stitching experience. The new edition of this book comes with a free CD featuring 6 exclusive designs.
Donna Dewberry's Machine Embroidery Flowers
Donna Dewberry is a well known painter and the host of PBS "One Stroke Painting". This book takes the technique of folk art and applies it to machine embroidery in a number of beautiful and decorative projects. Includes a CD, and this book is great for both beginner and more experienced embroiderers.
Drawn and Pulled Thread Work
Beginners Guide to Hardanger
In my opinion, the best Hardanger book you can get! Jill Carter is a well known embroidery teacher, and this book contains simple projects, well set out instructions and beautiful illustrations. This will definitely encourage you to give Hardanger a try!
Beginners Guide to Drawn Thread Embroidery
Used for hundreds of years to embellish both clothing and household linens, this lovely book gives clear instructions and also includes other methods to embellish your embroidery. Step by step instructions guide you through with ease.
Pulled Thread Embroidery
I will admit that this book is a favorite of mine. Packed with illustrations, and clear instructions, it also includes some photographs of historical work. It's a book that I turn to often for reference.
Cross Stitch
Art Nouveau in Cross Stitch
This is a favorite of mine – I love Art Novueau, and have used the charts in here from everything from bookmarks to greeting cards!
The Cross Stitchers Bible
When you're talking cross stitch instruction, then Jane Greenoff is the lady who is the guru! Packed full of information, in well set out sections, this book covers everything from reading a chart to adapting commercial charts. This is another absolute must have for both beginners and more experienced cross stitchers!
The Best of Teresa Wentzler Collection Volume 2
I'm sure none of the cross stitchers are surprised at this inclusion. Teresa's charts are more suited to experienced stitchers, but, once you've finished, you are well rewarded! She's one of my favorite cross stitch designers – how can I not love somebody who depicts such magnificent dragons!
Miscellaneous Techniques
Traditional Irish Embroidery: Mountmellick Work
Written by an Irish teacher of this technique, this book contains beautiful photographs, well written instructions and a wealth of projects! It is divided into clear sections, and includes a short history of this technique.
Three Dimensional Embroidery Stitches
Dimensional embroidery has a long history, starting with stumpwork, and moving through into Silk Ribbon and Brazilian embroidery. This book shows various stitches and techniques for this very tactile form of embroidery.
Dreamscapes in Ribbon Embroidery and Stumpwork
How could you resist a book that containes projects combining ribbon embroidery and stumpwork? Four painted projects that are enhanced by embroidery, with clear explainations. These projects also use a variety of freestyle stitches and techniques, including beading, trapunto and needlelace. It's definitely a treasure for all embroiderers!
Is there anything that you would particularly like to see an article on? If so, please contact me with your suggestions.

Happy Stitching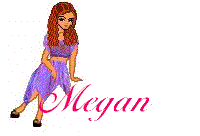 © 2007 Megan McConnell




This site needs an editor - click to learn more!

You Should Also Read:
Embroidery Forum
Embroidery Store




Related Articles
Editor's Picks Articles
Top Ten Articles
Previous Features
Site Map





Content copyright © 2018 by Megan McConnell. All rights reserved.
This content was written by Megan McConnell. If you wish to use this content in any manner, you need written permission. Contact BellaOnline Administration for details.