UNSUN - The End of Life (Century Media)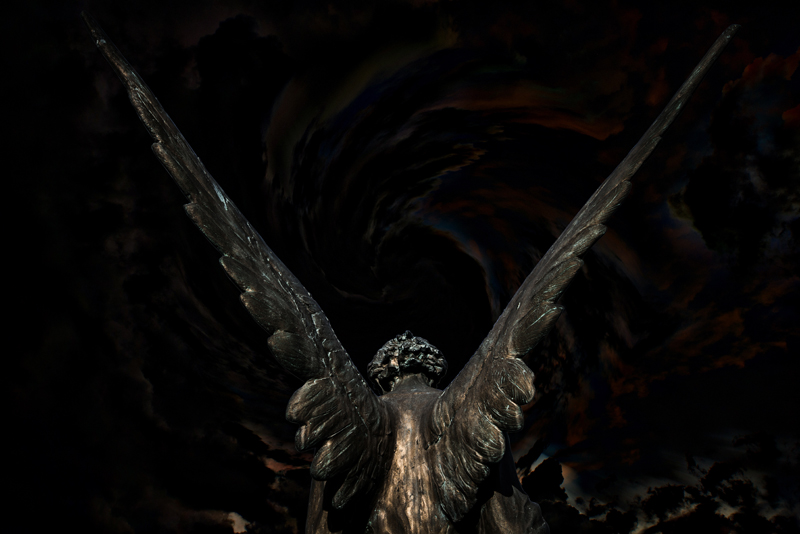 There is something evil about the debut record of Poland's UnSun, the new band formed by ex-Vader guitarist Maurycy "Mauser" Stefanowicz. I played it for the first time and went "This isn't bad" but was not bowled over. I spun it for a second time and then it started…my senses began to perk up. After the third go-round, every time I go to pick up another CD, my hands move as if possessed and reach for
The End of Life
instead. I'm powerless to fight and I guess I really don't want to.
There is definitely a dark power guiding UnSun because like bumblebees actually being able to fly, I question why exactly I am so smitten with this band. They play a goth-metal, complete with techno trappings, that is hardly ground-breaking. The songs, I have to admit, kind of all blend into each other with only a few really breaking the mold. Under a pro and con list, those are the initial thoughts that are cons. However, the pros ultimately crush the cons convincingly.
The songs all have hooks that are juicy enough to stick in your memory banks but not sugary enough for you to get sick of them. There is a metallic component with the crunchy guitars that lend weight to the melodic end of things. And then the secret weapon….the come hither vocals of Aya. Talk about allure…her vocals start and I forget what I was doing. There is a hypnotic component that takes over your ears and guys…the cover is almost worth the price of admission alone (hottie alert)!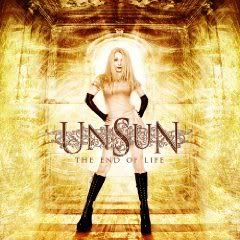 As previously stated, the band has a goth-metal framework which sounds not unlike Italy's The LoveCrave. Stefanowicz and Aya are joined by bassist Filip "Heinrich" Hałucha and drummer Wawrzyniec "Vaaver" Dramowicz. There are 11 tracks on the North American release and not one bad track in the bunch. "Whispers" is the lead-off track and its energy sets a good tone for the record. The video for this is simple but effective.
"Lost Innocence" turns up the guitars a notch and burns its way into your head with Aya's seductive vocal. The piano intro to "Blinded by Hatred" soon gives way to a roller-coaster melody that is a winner.
The grand-slam out of the park hit is the 4th song, "Face the Truth". I have played this song about a million times. The melody is perfection and Aya sounds like an angel. This is simply a fantastic song.
"Memories" is another excellent song that allows Aya to stretch out a bit at times, although you just ache to hear an opportunity for her to wail because it sounds like she can really deliver. I really like the crunchy part of "Bring Me to Heaven" as well, where the guitars are turned up a bit more than in the other songs.
Pick up UnSun today but remember what I said about its mystic power. Don't blame me if you have a hard time taking it off your cd player.
You Should Also Read:
UnSun MySpace


Related Articles
Editor's Picks Articles
Top Ten Articles
Previous Features
Site Map





Content copyright © 2023 by Morley Seaver. All rights reserved.
This content was written by Morley Seaver. If you wish to use this content in any manner, you need written permission. Contact Morley Seaver for details.