Sukhasiddhi, Tibetan Buddhist Woman Lineage Holder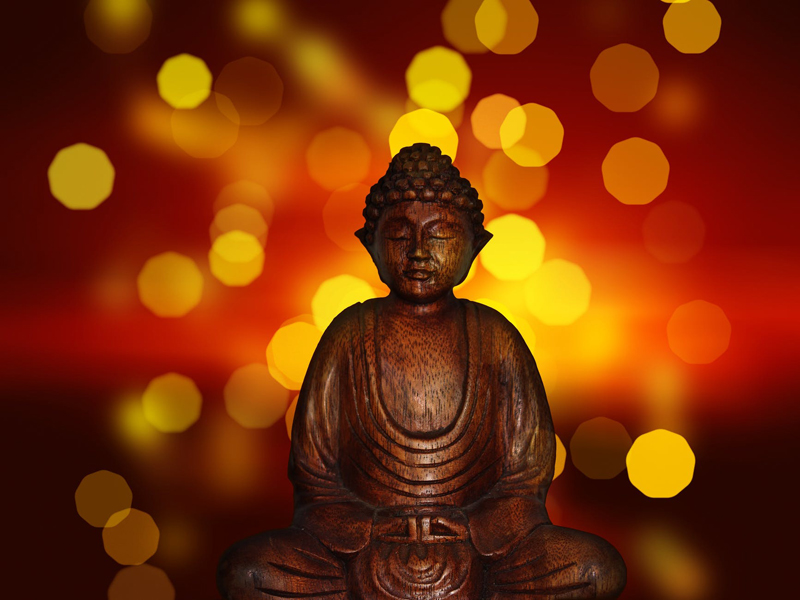 Lineage is extremely important in many forms of Buddhism, especially within the Vajrayana or Tantric schools, most commonly found within Tibetan Buddhism. These schools of Buddhism claim an unbroken chain of teachers from the Buddha to today, with each generation directly transmitting the teachings to the next. For this reason, the stories of prior teachers within each lineage are carefully maintained, and their biographies often serve as teaching parables. The particular traits of each teacher, or the specific challenges they faced on their path, are used to represent lessons important to the novice Buddhist's understanding.
While historically the majority of teachers within the major Buddhist lineages were men, there have been several prominent women lineage holders. One was Sukhasiddhi, an eleventh-century Indian sage revered by the Kagyu lineage of Tibetan Buddhism as a founder and 'dakini' – a magical being devoted to aiding others on the pathway to enlightenment. Within this lineage, Sukhasiddhi is regarded as proof that anyone may attain enlightenment, regardless of gender, age, education, social position, or life conditions. She is also seen as an embodiment of kindness and generosity, because within the legend of her life her own spiritual journey hinged on two pivotal acts of generosity.
The first such act resulted in her being thrown out of her own home by her husband and six adult children at the age of fifty-nine. Her family lived in extreme poverty, and one day, when they had only a pot of rice left to eat, her husband and children split up and went in search of food. While they were away, a beggar with even less to eat came to the door and asked Sukasiddhi for food. Thinking that her family would soon return with more, she gave the poor man the rice. When her family returned, they were enraged, and cast her out.
Destitute, Sukhasiddhi decided to head to an area known as the home of many great saints and teachers, as she had always been devout. She managed to acquire a bag of rice on her way, and made beer from it, selling it upon her arrival. With the funds, she acquired more rice, and soon became a local beer merchant. One day, the spiritual student and consort of a powerful Buddhist master came to her to buy beer for him. When the student told Sukhasiddhi who the beer was for, Sukhasiddhi insisted she take her best beer for free – her second pivotal generous act.
The student returned to her teacher and told him what had transpired. He sensed immediately that Sukhasiddhi was a profoundly spiritual soul, and told his student to bring her to him for instruction. Sukasiddhi arrived, overwhelmed with gratitude and devotion. The Buddhist master gave her instruction in meditation and then performed four 'empowerments' - Buddhist initiations and blessings to speed her spiritual progress. On the spot, without ever meditating or any formal spiritual practice, Sukhasiddhi attained enlightenment. She was now sixty-one years old.
Sukhasiddhi is one of two women teachers credited with providing founding teachings for the Tibetan Buddhist Kagyu lineage. She is known as a 'wisdom dakini', and is still considered exceptionally kind, empowering and aiding any who call upon her as part of their spiritual journey.
For more info on Sukhasiddhi, try the book
Like An Illusion: Lives of the Shangpa Kagyu Masters
by Nicole Riggs.


Related Articles
Editor's Picks Articles
Top Ten Articles
Previous Features
Site Map



Follow @mommymystic
Tweet



Content copyright © 2022 by Lisa Erickson. All rights reserved.
This content was written by Lisa Erickson. If you wish to use this content in any manner, you need written permission. Contact Lisa Erickson for details.