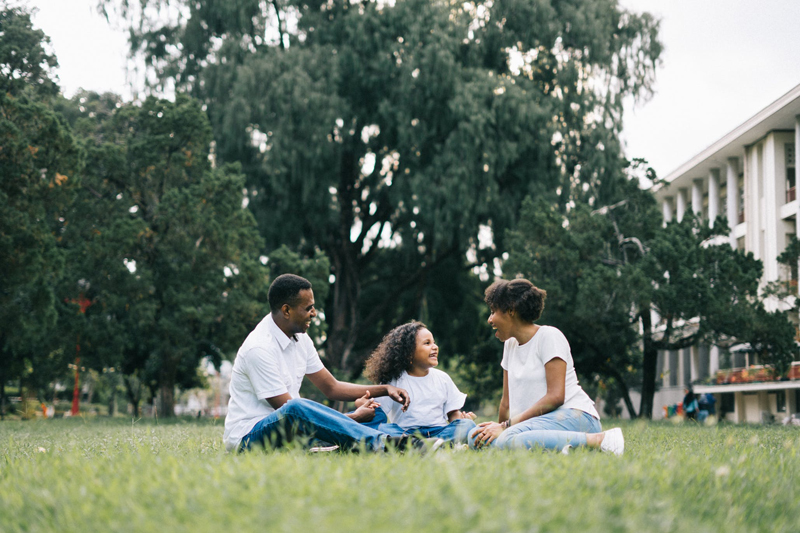 Who could believe that Christmas is but a couple of days away? This year has certainly gone by quickly. Many people are rushing about, doing last minute gift buying and perhaps some grocery shopping for the few extra people that invited themselves over for the holiday. No need to stress. Relax and enjoy yourself. After all, Christmas only comes once a year!

Special Memories

Christmas was always a special time for my family. As was all the holidays. But Christmas held very special meaning for me. Unlike Thanksgiving, we were not all summoned to my Nana's house. Each family member usually stayed home with their own family. My father liked to stay at home and sleep in late. My brother and I would get up early--my mother already awake, woke my father so he could see us open the presents. After we opened the presents, and my brother and I gave our little gifts to our parents, my father would go back to bed, while my mother fixed breakfast and started on the holiday meal, which was usually something Italian.

Ah, I can see the picture so clearly in my mind. The huge tree in front of the picture window. The smells coming from the kitchen. The phone ringing with messages of holiday cheer. My mother yelling at my father that it was time to get up! My father finally getting up, taking forever in the bathroom, then taking my brother and me to see our grandmother (our father's mother), so we could wish her a Merry Christmas, give her our gifts, and receive ours. By the time we returned home, the house was a cornucopia of sweet smells and savory scents. My father would turn on the TV hoping to find a game on. Or we would watch, The March of The Wooden Soldiers. Soon a guest or two would arrive, and we would be laughing, playing music, dancing and showing off our gifts.

The Soul of Christmas

The spirit of Christmas can be shown in the way in which we treat one another. It is the selfless giving that we display as mankind, and the random acts of kindness that is often seen around the holiday season. Yet, the spirit of Christmas is such that it should be apart of our daily lives; the way in which we live each and every day--loving, kind, generous, giving, helpful, selfless, etc.

I believe the Soul of Christmas is the home of every person. The place where you feel loved. The place where you find joy and laughter. The soul of Christmas is the comfort that we feel when we are surrounded by those that we love, enjoying each other and celebrating the gift of one another. Whether you have a biological family, or your friends are your family--you know that you feel your best, and your soul is happiest when you are in the comfort and company of those you love and whole dear.

Celebrating with Food

Unlike Thanksgiving, many people don't do as large of a family meal. Usually, everyone is asked to bring something, so that the host and hostess are not hampered down with cooking, and can enjoy their own festivities. Food is a big part of any holiday celebration. Whether you want another turkey, or ham, or something like duck…food is definitely on everyone's mind.

After all her many grandchildren started popping up, my Gram claimed Christmas as hers. So, when I got older and more cousins came along, we started going to my Grams for Christmas. I loved it and appreciated it more once I went away to college and came home for Winter breaks.

My Gram would go all out for Christmas. She wanted it to be very special. She wanted her grandchildren to have everything, and not miss out on the many things that our parents had. My Gram had eight children, and there were times when they went without; even at Christmas. She [Gram], never wanted her grandchildren to feel the way her children had. So she'd work hard, taking on extra clients (she was a beautician), going for broke for Christmas. Gram didn't pay any bills during the month of December. She said they could wait until January! She'd buy all the food, and gifts for all of her grandchildren. By the time I was 20, she was already up to eighteen grandchildren!

The food was remarkable! She'd spend days preparing. We had Prime rib, duck, lamb, greens, asparagus, lasagna, salads, wild rice, potatoes, okra and tomatoes, homemade rolls, pies, cakes, quiche, and so on, and so on. It was a feast to out do all feasts. And we loved every minute of it.

It's not so much the food that we had during the holidays, but that it was made by my Gram that made so special. You could taste the love and care that was in each dish she prepared. She gave of herself unselfishly and tirelessly. She was the SOUL of our soulful Christmas.

Enjoy Yourself

The holidays are the perfect time to let bygones be bygones. It is the perfect opportunity to start over fresh. When we relax and appreciate all that we have, and have been given, in spite of the economy; in spite of the state of the world--we can certainly find something to be grateful about. Even if it is just one thing.

Enjoy your holiday season. Let your hearts be filled with cheer and gratitude. Find comfort and joy in the presence of those that you love and love you back. Celebrate the gift of each other.

Happy Holidays from my family, to yours!


Related Articles
Editor's Picks Articles
Top Ten Articles
Previous Features
Site Map





Content copyright © 2022 by Ruthe McDonald. All rights reserved.
This content was written by Ruthe McDonald. If you wish to use this content in any manner, you need written permission. Contact Ruthe McDonald for details.