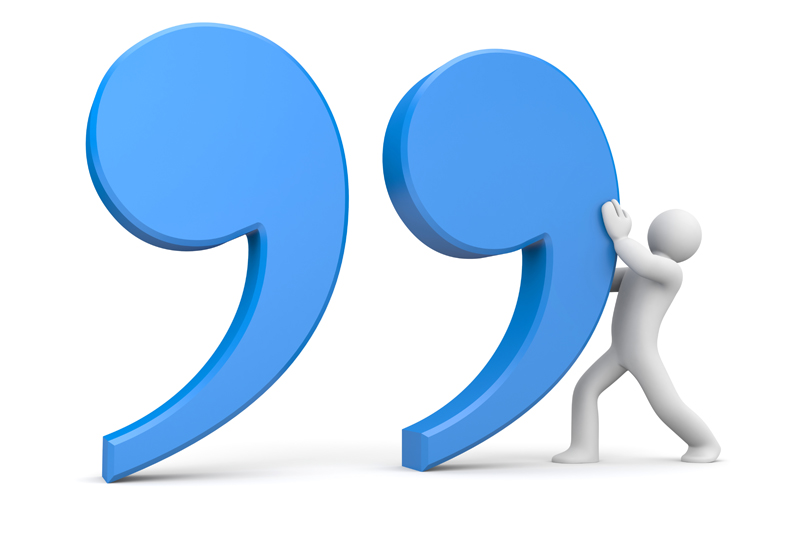 "The secret to creativity is knowing how to hide your sources. "
--Albert Einstein

"The monotony and solitude of a quiet life stimulates the creative mind. "
--Albert Einstein

"Expressing your enthusiasm can add years of creative life to your time on earth."
--Marsha Sinetar

"Love is always creative, fear always destructive. "
--Emmet Fox

"Coffee: creative lighter fluid. "
--Floyd Maxwell

"There is then creative reading as well as creative writing."
--Ralph Waldo Emerson

"Happiness lies in the joy of achievement and the thrill of creative effort. "
--Franklin D. Roosevelt 32nd president of the United States

"Creative minds have always been known to survive any kind of bad training. "
--Anna Freud (1895-1982)

"Creativity means believing you have greatness. "
--Dr. Wayne W. Dyer

"Your mood doesn't really matter. Some of the best creative work gets done on the days when you feel that everything you're doing is just plain junk."
--Julia Cameron

"There is no doubt that creativity is the most important human resource of all. Without creativity, there would be no progress, and we would be forever repeating the same patterns."
--Edward de Bono

Starry Night (Editor's Choice)

"Genius is essentially creative; it bears the stamp of the individual who possesses it. "
--Anne Louise Germaine de Stael (1766-1817)

"The creative person, the person who moves from an irrational source of power, has to face the fact that this power antagonizes. Under all the superficial praise of the creative is the desire to kill. "
--May Sarton (1912-1995) US author, poet

"For a creative writer possession of the truth is less important than emotional sincerity. "
--George Orwell (1903-1950) English novelist, critic

"Success depends above all, upon people. Build relationships, teams, partnerships -- and motivate people to contribute. Cultivate leadership, creativity, excellence. Listen; seek new ideas and advice. "
--Ruth Scott

"Any activity becomes creative when the doer cares about doing it right, or doing it better. "
--John Updike
"Reading, after a certain age, diverts the mind too much from its creative pursuits. Any man who read too much and uses his own brain too little falls into lazy habits of thinking."
--Albert Einstien

"Listening is a magnetic and strange thing, a creative force. The friends who listen to us are the ones we move toward, and we want to sit in their radius. When we are listened to, it creates us, makes us unfold and expand."
--Dr. Karl Menninger

"Creativity is a central source of meaning in our lives... [and] when we are involved in it, we feel that we are living more fully than during the rest of life. "
--Mihaly Csikszentmihalyi





"If we fail to nourish our souls, they wither, and without soul, life ceases to have meaning. The creative process shrivels in the absence of continual dialogue with the soul. And creativity is what makes life worth living."
--Marion Woodman

"Creativity is not the finding of a thing, but the making something out of it after it is found. "
--James Russell Lowell (1819-1891)US poet, critic, editor, diplomat

"Creativity is our true nature; blocks are an unnatural thwarting of a process at once as normal and as miraculous as the blossoming of a flower at the end of a slender green stem."
--Julia Cameron

"In order to have a real relationship with our creativity, we must take the time and care to cultivate it."
--Julia Cameron

"Creativity is allowing oneself to make mistakes, Art is knowing which ones to keep." --Scott Adams

"The principle of using interactivity as a creativity-builder is not restricted to computer games. Once we become fully conscious of this principle, we can find ways to become more interactive everywhere. We can make conversations with our family and friends more interactive than they once were. The more thoughtful our questions get to be, the more interactive the conversations."
--Steve Chandler 100 Ways to Motivate Yourself

"Artistic creativity is a whirlpool of imagination that swirls in the depths of the mind."
--Robert Toth

"Creativity arises out of the tension between spontaneity and limitations, the latter (like the river banks) forcing the spontaneity into the various forms which are essential to the work of art or poem."
--Rollo May

"While we have the gift of life, it seems to me the only tragedy is to allow part of us to die whether it is our spirit, our creativity or our glorious uniqueness."
--Gilda Radner

"The creative person wants to be a know -it -all. He wants to know about all kinds of things: ancient history, nineteenth -century mathematics, current manufacturing techniques, flower arranging, and hog futures. Because he never knows when these ideas might come together to form a new idea. It may happen six minutes later or six months, or six years down the road. But he has faith that it will happen. "
~~Carl Ally
"Creativity is inventing, experimenting, growing, taking risks, breaking rules, making mistakes, and having fun. "
~~Mary Lou Cook
"Creativity is essentially a lonely art. An even lonelier struggle. To some a blessing. To others a curse. It is in reality the ability to reach inside yourself and drag forth from your very soul an idea. "
~~Lou Dorfsman
"Imagination is more important than knowledge. "
~~ Albert Einstein
"The legs are the wheels of creativity. "
~~Albert Einstein

"Creative minds have always been known to survive any kind of bad training. "
~~Anna Freud
"Most people die before they are fully born. Creativeness means to be born before one dies. "
~~Erich Fromm
"We try not to have ideas, preferring accidents. To create, you must empty yourself of every artistic thought. "
~~Gilbert George
"Because of their courage, their lack of fear, they (creative people) are willing to make silly mistakes. The truly creative person is one who can think crazy; such a person knows full well that many of his great ideas will prove to be worthless. The creative person is flexible -- he is able to change as the situation changes, to break habits, to face indecision and changes in conditions without undue stress. He is not threatened by the unexpected as rigid, inflexible people are. "
~~Frank Goble
"It seems safe to say that significant discovery, really creative thinking, does not occur with regard to problems about which the thinker is lukewarm. "
~~ Mary Henle




"Is not the tremendous strength in men of the impulse to creative work in every field precisely due to their feeling of playing a relatively small part in the creation of living beings, which constantly impels them to an overcompensation in achievement? "
~~Karen Horney
"Our senses are indeed our doors and windows on this world, in a very real sense the key to the unlocking of meaning and the wellspring of creativity. "
~~Jean Houston
"Creativity represents a miraculous coming together of the uninhibited energy of the child with its apparent opposite and enemy-the sense of order imposed on the disciplined adult intelligence. "
~~Norman Podhoretz
"An original is a creation motivated by desire. Any reproduction of an originals motivated be necessity. It is marvelous that we are the only species that creates gratuitous forms. To create is divine, to reproduce is human. "
~~Man Ray
"When all is said and done, monotony may after all be the best condition for creation. "
~~Margaret Sackville
"It is wise to learn; it is God-like to create. "
~~John Saxe
"The person who can combine frames of reference and draw connections between ostensibly unrelated points of view is likely to be the one who makes the creative breakthrough. "
~~Denise Shekerjian
"Our current obsession with creativity is the result of our continued striving for immortality in an era when most people no longer believe in an after-life. "
~~Arianna Stassinopoulos

"The things we fear most in organizations -- fluctuations, disturbances, imbalances -- are the primary sources of creativity. "
~~Margaret J. Wheatley
"I have never accepted what many people have kindly said-namely that I inspired the nation. Their will was resolute and remorseless, and as it proved, unconquerable. It fell to me to express it. "
~~Winston Churchill
"It is only by expressing all that is inside that purer and purer streams come. "
~~Brenda Ueland
"Do not worry about the incarnation of ideas. If you are a poet, your works will contain them without your knowledge -- they will be both moral and national if you follow your inspiration freely. "
~~Vissarion Belinsky
"All literature is political. "
~~LeVar Burton
"English literature is a kind of training in social ethics. English trains you to handle a body of information in a way that is conducive to action. "
~~Marilyn Butler
"When we read of human beings behaving in certain ways, with the approval of the author, who gives his benediction to this behavior by his attitude towards the result of the behavior arranged by himself, we can be influenced towards behaving in the same way. "
~~T. S. Eliot
"People do not deserve to have good writings; they are so pleased with the bad. "
~~Ralph Waldo Emerson
"The decline in literature indicates a decline in the nation. The two keep pace in their downward tendency. "
~~Johann Wolfgang Von Goethe
"I really do inhabit a system in which words are capable of shaking the entire structure of government, where words can prove mightier than ten military divisions. "
~~Vaclav Havel
"We shall not cease for exploration, and the end of all our exploring will be to arrive where we started and know the place for the first time. "
~~T.S. Eliot
You Should Also Read:
Can Quotes Inspire Creativity?
Quotations Quiz
Creative Body Jewelry


Related Articles
Editor's Picks Articles
Top Ten Articles
Previous Features
Site Map





Content copyright © 2023 by Danielle Hollister. All rights reserved.
This content was written by Danielle Hollister. If you wish to use this content in any manner, you need written permission. Contact Nicole Cardillo for details.