CD Review - My Ruin - Alive on the Other Side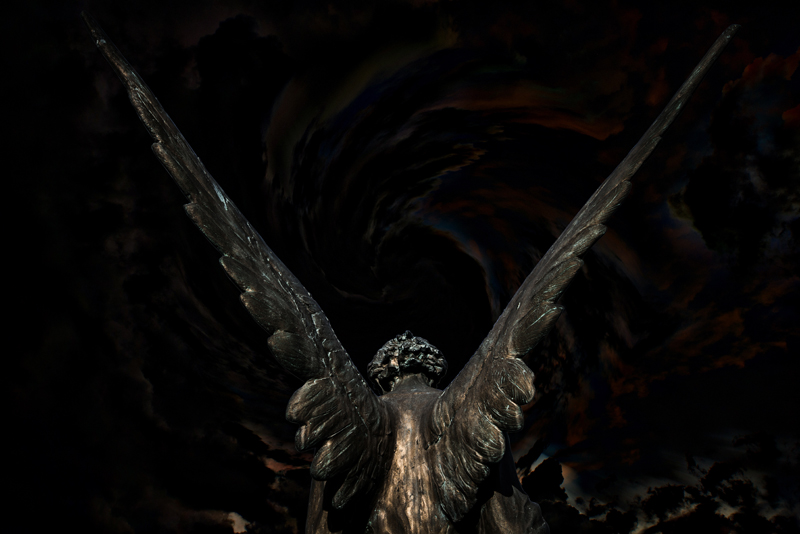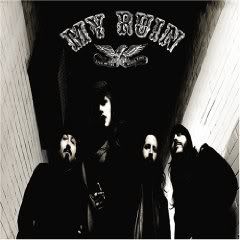 (Actual conversation overheard at a public high school)
Teacher:
OK class, pay attention. Today's subject is Science. In particular we will be looking at symbiotic relationships. Johnny, can you give us an example?
Johnny:
Honey bees and flowers.
Teacher:
That's right, Johnny. Mary, can you give us another?
Mary:
Trees taking in carbon dioxide and converting it to oxygen.
Teacher:
Very good, Mary. Now who can give us another example that is not necessarily science-based but still reflects symbiotic relationships?
Whole class: MY RUIN and a STAGE.
Teacher (laughing):
Excellent, class. That was the very example I was thinking of myself.
Now
that
is one enlightened school. Wish I had gone there myself. Don't pay attention to those who say that the future is bleak. At least with regards to matters of the musical variety, the next generation apparently have their eyes wide open about what's what.
As for the rest of us, you may have heard about My Ruin's reputation as a solid live act. However, if you haven't had the chance to check them out in person, here's the next best thing.
Alive on the Other Side
is their first live record and it illustrates that symbiotic relationship the class was talking about.
Some bands sizzle on tape and others exist only for the stage. However, it appears that Tairrie B, Mick Murphy, Chris Lisee and Marcelo Palomino effortlessly bridge the distance between the two mediums. From the dying notes of the Bill Wither's "Ain't No Sunshine" intro, Mick Murphy's BC Rich Mockingbird Special becomes the clarion call of war, sort of a harbringer of doom.
A savvy veteran band should be able to cover their catalogue, giving the fans what they want, while still providing a spark to the material that transcends the CD experience. My Ruin is one such band. Case in point, after grinding through the set opener "Silverlake" (I never noticed before but the main riff from this track borrows from KISS' "God of Thunder"), the band not so much plays "The Devil Walks" but more accurately frees it from its restraints. Shifting into high gear with scary power, the band becomes as one, intent on pummelling the audience, metaphorically speaking of course. As with all the material, Miss B does due diligence in trying to expel her spleen from her vocal passage. The mighty throat goes into Level-1 Demon Form and attacks the song with the enthusiasm of a wino being given the keys to the liquor cabinet. Her ferocity propels the whole band into attack mode and the sweat is palpable.
The guy that Guitar Player called "one of Rock's most under-rated guitarists", Mick Murphy, dazzles through the entire set, rummaging through his impressive set of chops and solos to create a tapestry of sonic fury. Like a painter that utilizes various brushstrokes to achieve his vision, Murph cranks out one riff after another, going from wah-drenched heavy-ness to nimble hummingbird-fast solos. His efforts craft a framework from which the inimitable Miss B does her thing.
After treading the boards for a few years now, Tairrie know how to deliver a performance. Involving the audience throughout the set, she totally loses herself in the songs, putting every ounce of energy into each throat-scorching scream. Not content with going through the motions, Miss B sounds like she relives each syllable as fresh as the moment she penned them.
Not to be lost in the mix are the purveyors of skull-crushing bottom end elements. Bassist Chris Lisee and drummer Marcelo Palomino are as heavy as wet cement, yet surprisingly mobile. Early fans of My Ruin will remember Marcelo from his tenure in the band's pre-cursors Manhole and Tura Satana.
Highlights of the record are many but in particular the aforementioned "The Devil Walks", "Cold Hands, Warm Heart" (my fav My Ruin song), "Spilling Open" (my 2nd fav song) and "Ready For Blood" all stand out for me. In addition, the epic track from the band's most recent record
Throat Full of Heart
, "Through the Wound" is thoroughly impressive. Lyrically, the song recounts Miss B's 2006 car accident and musically the song is a dynamo. Also, a couple of songs that I just found merely good on
Throat
are given a whole new life live. "Religiosity" rumbles like an elephant in a tea shop and "Skeleton Key" flails like a mental patient trying to violently disengage himself from a straightjacket.
The set is made up of material mostly from the band's latest two records
The Brutal Language
and
Throat Full of Heart
. However, there are some older songs as well. First, they reach way back into the band's history for Manhole's "Hypocrite" which is a real treat. Rounding out the set is a medley that includes "Made to Measure" and "Get Pretty" from 2003's
The Horror of Beauty
, as well as "Beauty Fiend" (there goes that KISS homage again with a couple of lines from "She") from
A Prayer Under Pressure Of Violent Anguish
. In addition, "Burn the Witch" also from
...Horror
makes an appearance. A mix of "Heartsick" from
...Anguish
and "Blasphemous Girl" from
Speak and Destroy
are also included.
The second part of this package is an excellent 2½ hour DVD that follows the band through their British tour. There is a whole mitt-full of live performances bookended around interviews, photo shoots, after-parties as well as post tour wind-downs.
For a long time now, My Ruin has been one of rock's most under-rated and under-appreciated bands. If you want to see how the big guns do it, check out
Live On the Other Side
for a sizzling set of heavy rock that is delivered without frills but packs such a wallop that your earphones will need surgery.
1. Silverlake
2. The Devil Walks
3. Memento Mori
4. Ready for Blood
5. Spilling Open
6. Burn the Witch
7. Skeleton Key
8. Through the Wound
9. Heartsick-Blasphemous Girl
10. Me Without You
11. Religiosity
12. Cold Hands, Warm Heart
13. Slide You the Horn
14. Hypocrite
15. The Beauty Medley: Made to Measure/Get Pretty/Beauty Fiend
You Should Also Read:
My Ruin MySpace


Related Articles
Editor's Picks Articles
Top Ten Articles
Previous Features
Site Map





Content copyright © 2019 by Morley Seaver. All rights reserved.
This content was written by Morley Seaver. If you wish to use this content in any manner, you need written permission. Contact Morley Seaver for details.