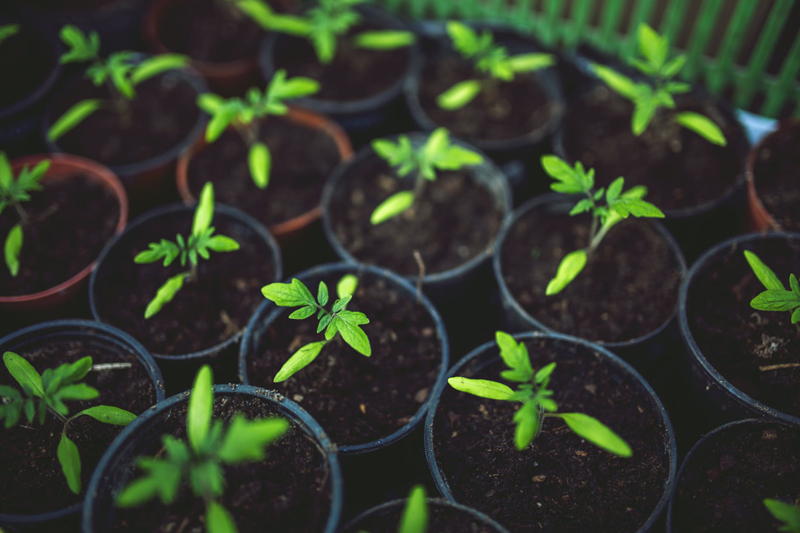 You don't need to run down to the garden center to buy a plant container that is already made, nor do you need to buy lumber to make your own. You can of course, but if you are low on money or you need a container right now, then you can use things found throughout your house or yard.

Planter Ideas

You can make a planter out of almost anything. If you can fill it with dirt, you can grow a plant. The container can be made of wood, clay, or plastic and they can be a bucket, trash can, milk carton, or dishpan. When recycling these products, there are a few precautions you need to take care of before you start growing your plants in them. Thoroughly clean them. Do not use them if they held pesticides, herbicides or other chemicals. The plastic retains these chemicals and can leach into the soil, killing your plants. Check the bottom for drainage holes. If there are no drainage holes, you need to make some, otherwise the water has no place to drain away and your plants can rot. If your container rests on the ground, drill a few drainage holes along the side, close to the bottom of the container. This way the water can still drain away.

Fill With Soil

Fill the pots with well-draining potting soil. This can be potting soil that you bought at the store, or made on your own. If you use your own potting soil, mix equal amounts of soil, (compost is better), perlite and peatmoss together. It is not advisable to just dig some dirt to fill your containers because although it works great in the ground, it compacts in containers and doesn't provide the aeration and drainage that your plants require.

Fertilize Your Plants

Fertilize the plants with a water-soluble fertilizer. Mix and Apply it according to manufacturer's directions. In the case of fertilizer, more is not better. It can be lethal to your plants. The package will also tell you how often you need to apply the fertilizer to your plants.

Water Your Plants

Watering is essential because containers dry out faster than the ground does. When you water, give the plants enough water until it is running out the bottom. Sometimes you will need to water several times a day, depending on how hot and dry the weather is and how compact the roots are in the container. Always feel the soil before you water. Too much water for your plants will result in them rotting off. The best time to water is early in the morning or in the evening. Resist the temptation to water during the heat of the day because most of the water you apply will evaporate in a short amount of time.

By following a few simple rules, you can have a beautiful container garden in a small space. Experiment and enjoy your garden designs. Let your imagination take flight. If you don't like the container, or it didn't work as well as explected, you aren't out too much by throwing it away and finding something else.



Related Articles
Editor's Picks Articles
Top Ten Articles
Previous Features
Site Map





Content copyright © 2021 by Gail Delaney. All rights reserved.
This content was written by Gail Delaney. If you wish to use this content in any manner, you need written permission. Contact Gail Delaney for details.