Vancouver Island - BC Capital and Natural Beauty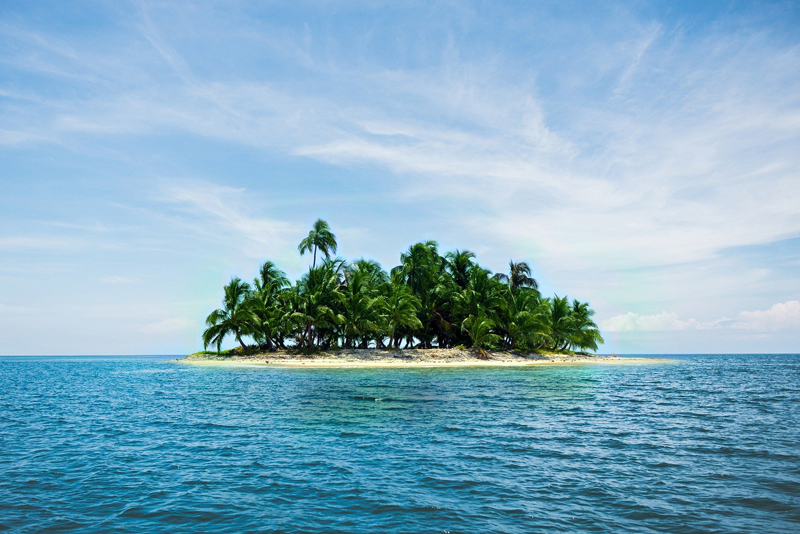 How's this for a confusing piece of Canadian geography? The city of Vancouver is not on Vancouver Island. And the city of Victoria is not on Victoria Island. The city of Victoria IS on Vancouver Island….but no, the circle does not complete – the city of Vancouver is NOT on Victoria Island! So let's go back to Vancouver Island…
Vancouver Island is off the western coast of Canada and, well, actually off the coast of the United States, too. The city of Victoria, capital city of the Canadian territory of British Columbia, is on the southeastern tip of Vancouver Island and, as such, faces across the waters of the Salish Sea to the San Juan Islands and beyond them the towns of Washington state that lie between Seattle and Bellingham. Vancouver Island is the second most populous island in Canada, following only the Island of Montreal, but of its population of around 700,000, more than half live in the Greater Victoria area. And since the island is quite large at about 12,000 square miles, you can imagine that the rest of the island is not very heavily populated. And that's what makes Vancouver Island such a wonderful place to visit – the benefits of the substantial city of Victoria, balanced with the natural beauty and culture of the rest of the island.
Fairmont Empress Hotel and Inner Harbour, Victoria, Vancouver Island
Buy From Art.com
If you decided to drive from one end of Vancouver Island to the other, you would start out in Victoria and head up Highway 1, merging into Highway 19, until about 7 hours and 300 miles later you hit the end of the highway at Port Hardy on the northeastern end of the island. Along the way you would have seen some spectacular scenery, passed through a number of quaint villages, and hopefully spotted some interesting wildlife. Along your left as you drove you would have seen the Vancouver Island Ranges which stretch most of the length of the island and reach up to 7200 feet at Golden Hinde. This mountain range effectively divides the island into two different geological regions and climates. On the west side is a rugged coastline dotted with numerous fjords, bays and inlets – some truly stunning scenery. But the mountains also serve to make this western side of the island extremely wet; in fact, Henderson Lake is known as the "wettest place in North America"! The eastern side of the island is not as rugged and has much dryer weather, so it's also the side where most of the population lives and tourists visit. Though don't expect it to always be sunshine – even here it rains a fair amount, especially in the winter season.
So what could you do on a visit to Vancouver Island? What couldn't you do? Between the city of Victoria, the small towns along the coast northwards, and the wide variety of national, provincial and regional parks, there is a plethora of choices.
Are you into wildlife? A popular activity on Vancouver Island is bear-watching – boat tours take you to rocky shorelines where black bears search for seafood delicacies. Or perhaps you want to go out whale-watching – Orcas, humpbacks and grey whales are common visitors in these waters, and you can also spot porpoises, dolphins, seals, sea lions and more. Or maybe birding is more to your taste? Vancouver Island has a wide variety of waterways from marshes to rivers and lakes to seashore, making it very attractive to hundreds of bird species – both those that live there year-round and those that migrate through in fall and spring. Bald eagles, trumpeter swans, ospreys, marsh wrens, loons, grebes, owls… over 200 species are spotted here every year. Or maybe you'll spend time looking for the more unusual inhabitants of Vancouver Island – Roosevelt elk, cougars or the rare Vancouver Island marmot.
Are you interested in history and culture? Vancouver Island is home to three First Nation groups - the Coast Salish, Nuu-chah-nulth and Kwakwakawa'wakw peoples – and there are many opportunities to learn about and experience their cultures. In the town of Duncan, follow the painted blue footsteps to discover the more than 40 totem poles. At the Quw'utsun' Cultural Centre you can taste traditionally cooked foods and watch dance performances. Visit the "Potlatch Collection" at the ceremonial Big House of the U'mista Cultural Centre in Alert Bay. Or you can explore some of the other historical aspects of the island – in Nanaimo view the Bastion, the oldest free-standing Hudson's Bay Company fort in North America; in Victoria visit the ornate British Columbia Legislative Buildings, designed by the famous architect Francis Rattenbury in the 1890's; from Port Alberni ride a restored 1929 Baldwin steam locomotive out to the McLean Steam Sawmill, where you can learn more about the logging history on the island.
Or maybe you just want to relax? Take a tour out to Maquinna Provincial Park and take a soak in Hot Springs Cove. Or try one of the large number of day spas and spa resorts on the island, like Kingfisher Oceanside Resort & Spa in Courtenay, where apparently you can "follow the Pacific Mist Hydropath (a series of pools and caves carved from sandstone) to experience eight water therapies, including a waterfall massage, steam cave and sea mineral soak."
And when you're all through with whatever adventures you've chosen, be sure to take advantage of the British influence on Vancouver Island by enjoying a delicious "high tea" – maybe at the famed Butchart Gardens (though the entry price is steep and crowds are a problem), or at the turn-of-the-century Fairmont Empress Hotel (reservations required), or maybe something a little different – Point Ellice House. Take the ferry from the Inner Harbour of Victoria out to this beautiful fully restored Victorian Home overlooking the Gorge Waterway, and enjoy tea in the traditional Victorian garden. And start planning your return trip to Vancouver Island!
Note: no promotional consideration was provided or paid for this article.
This site needs an editor - click to learn more!


Related Articles
Editor's Picks Articles
Top Ten Articles
Previous Features
Site Map





Content copyright © 2019 by Laura Hartney. All rights reserved.
This content was written by Laura Hartney. If you wish to use this content in any manner, you need written permission. Contact BellaOnline Administration for details.