Celebrating Dr. Martin Luther King Jr.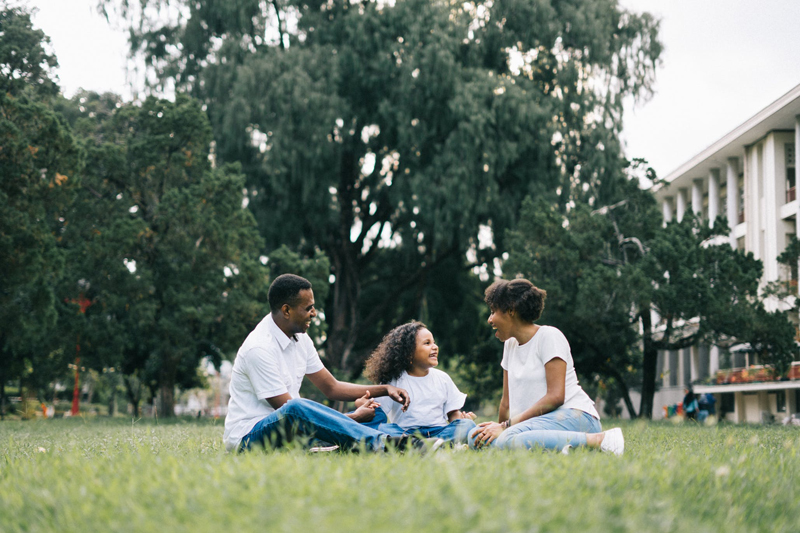 Today we stand in ceremony, celebrating the life of, Dr. Martin Luther King Jr. and all that he stood for and accomplished. We remember his "I Have a Dream" speech, and the way in which he was such a great orator. Beyond that, however, we remember his tenacity, courage , faithfulness and tireless effort to fight in such a way that we now stand on the cusps of one of the greatest moments in American History. Because Dr. King not only dared to dream, but he dared to voice his dream, risking his life, to let the whole world know what he envisioned, and what he believed would someday be.

From as far back as I can remember, I have always known about Dr. King. School could not do justice to what I learned from first hand family accounts. I did not learn of his greatness, and his courage and tireless efforts to unite a country from school teachers or history books. Much of what I learned about Black history and those that fought for our freedom in many different ways, was learned from family. Family who had experienced more life than a book could ever tell. They were walking history books.

While growing up, there was a picture on the living room wall one of my Grandmother's home. Perhaps you would recall it, too, if you grew up in the 70's. It was a picture of Dr. King, John F. Kennedy, and Robert F. Kennedy. As a child, I would stare at that picture, curious about its subjects; who were they, did we know them, were they important? I was four when I finally asked who they were, and that's when my history lesson began, and I was formally introduced to, Dr. Martin Luther King Jr.

I look at the world in which we live today, and often wonder what would Dr. King think. I am most certain that he would be pleased to see the election of president elect Barack Obama. Would he be surprised? I don't believe so. Because in my mind and my heart, I believed this is what Dr. King saw in a vision and what inspired his speech that day. I am convinced that he received a divine revelation into the future of America. That God had granted him a glimpse, and that he'd also seen the foreshadowing of his death. Which only made his speech, that more compelling, powerful, and endearing.

There are many celebrations occurring today, celebrating the life of Dr. King. This year is more auspicious than any other year, because it is the eve of the inauguration of Barack Obama, our first Black president. It gives today a deeper celebratory feel than at any other time, because it is a dream that has come true. A vision that has come too past. I do not find it a coincidence that today we celebrate the life and achievements of Dr. King, and tomorrow we see his dream a reality. It is divine.

We have come far since the civil rights movement, but we still have miles to go. Although we have accomplished much, and we have treaded far, there are still battles that must be fought. Dr. King didn't just fight for Black people, he fought for all, and his dream included that ALL people of race and color would come together. That we would stand united and strike a collective blow to all inhumanity of any race. That we continue to fight the fight for equality and justice, and the right to dream and live a life that is filled with profound possibilities. Yes, we have come far, but we cannot rest upon our laurels and on the victories of yesterday, lest we forget that what was fought for and gained, can be easily taken away if we do not protect, and continue to fight for a better way of life for all.

The fight continues. Dr. King's dream still lives, and inspires and teaches, as long as there are generations to come. If we do not learn from history, we are doomed to repeat it. So we must continue to spread the word, and do our part, until ALL people, everywhere, see the same victory that we witnessed on November 4, 2008.

Barack Obama may have won the election, and we sing "Yes We Can!", but we cannot forget the road that lead us there, and the truth of all the controversy, anger, and racism that still exists. We can say, "Yes We Can!". But we must continue to work, and fight, until we see no more poverty. No more class wars. No more prisons being overpopulated with our men and women. When children in the poorest neighborhoods across America, can receive the same education as children in affluent neighborhoods. Until we see that all people, no matter race or gender, receive the same pay. Until we see that all people are treated with dignity. Until we can finally say, "Yes We Did!"

Teach the next generation about the Dr. Martin Luther King Jr. Share with them, so they do not forget. Visit the King Center in Georgia. Download the "I Have a Dream Speech." Teach it to them. Expose them to the different walks of life. Educate them. Fight for them. Even if they are not your child. Become a mentor. Let them know that a struggle still exists, be we are much closer than we've ever been. Encourage them to dream, and hope. Inspire their dreams. Let them see that, yes, you can be President one day. Instill in them character, and integrity, so that no matter where they are in life, they will never give up, but always strive to be the best and not just have the best.




You Should Also Read:
MLK Online
The King Center
The National Civil Rights Museum


Related Articles
Editor's Picks Articles
Top Ten Articles
Previous Features
Site Map





Content copyright © 2023 by Ruthe McDonald. All rights reserved.
This content was written by Ruthe McDonald. If you wish to use this content in any manner, you need written permission. Contact Ruthe McDonald for details.