44th President Barack Obama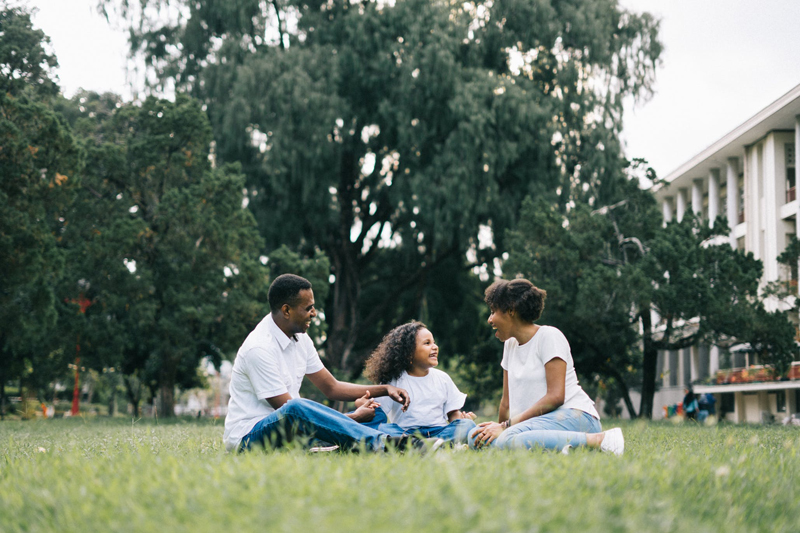 The Invocation

Much controversy was stirred before the inauguration when it was learned that President Obama had chosen, Pastor Rick Warren to give the invocation prayer. Pastor Warren has been known to be very vocal against homosexuality and gay marriage. It was also a concern about whether he would use the name, Jesus, in his prayer. Then president-elect Obama, had stated that he would not change his choice and thought that it was a good opportunity to practice what he had spoken of, about bridging the gaps regardless of what you believe and who you are.

Pastor Warren gave a moving prayer in which he prayed that what ties us is not, race, gender or blood, but our desire for freedom and equality(paraphrasing.) At the end of his prayer, he did in deed use the name, Jesus.

The Swearing In

Vice President, Joe Biden was the first to be sworn into the office of Vice President. With his wife by his side, and his family and the world looking on, Senator Joe Biden from, Delaware, took his oath, and became the Vice President of the United States.

It is said that whether the president has taken the oath or not, that technically, when the clock strikes twelve noon, on the 20th of January, he is considered the President of the United States whether. However it goes, it was not soon after twelve, that Senator Barack Obama from, Illinois took the oath of the President.

At 12:05 PM, the United States of America swore in its 44th President, Barack Hussein Obama. With his wife and daughters standing by his side, Michelle Obama holding the Lincoln Bible, Barack Obama took the oath of office and became the first African American President of the United States.

As he was taking his oath, it was as though the world had stood still, holding a collective breath. Once Chief Justice Richards said congratulationa, Mr. President, the roar and cheers from the crowds were more than phenomenal. It reverberated throughout the entire state, across the waters, and to every nation that was watching. A collective exhale could be heard, as the tears ran down the faces of young and old alike. Men and women both; as a sea of flags were being waved. The picture was one of unity. One not to be forgotten.

First Presidential Speech

Unlike the oratory flow of his acceptance speech for the nomination to the democratic party or, that of his victory speech on election night or others during the campaign trail, President Obama delivered a speech that was tempered with humility, confidence, determination, tenacity, and simply put: no bull. It was unlike any other time that he had spoken. President Obama spoke setting the tone, right there and then, for his presidency and administration.

President Obama's speech was peppered with hope and patriotism. But it was also layered with warning, truth, and the reality in which we are facing as a nation. Although this was a joyous time, and celebration was the word of the day, President Obama let it be known that there was worked to be done. That responsibility would be in the hands of the people, not with him or the government alone, but everyone working together.

It was a solemn speech to many, in respect to the other speeches that he had previously delivered. Yet, the new Commander in Chief made it clear what he was thinking, where he was going, and what he wanted and expected from not only Americans, but the world at large.

His speech spoke of the reality's of today. "…That we are in the midst of crisis is now well understood. Our nation is at war, against a far-reaching network of violence and hatred. Our economy is badly weakened, a consequence of greed and irresponsibility on the part of some, but also our collective failure to make hard choices and prepare the nation for a new age. Homes have been lost; jobs shed; businesses shuttered. Our health care is too costly; our schools fail too many; and each day brings further evidence that the ways we use energy strengthen our adversaries and threaten our planet. He did not single out any one group or persons, but clearly made it a collective responsibility for what has taken place in our World.

Along with the realities that we face as a nation, he offered hope……"Today I say to you that the challenges we face are real. They are serious and they are many. They will not be met easily or in a short span of time. But know this, America — they will be met….On this day, we gather because we have chosen hope over fear, unity of purpose over conflict and discord….On this day, we come to proclaim an end to the petty grievances and false promises, the recriminations and worn out dogmas, that for far too long have strangled our politics….We remain a young nation, but in the words of Scripture, the time has come to set aside childish things. The time has come to reaffirm our enduring spirit; to choose our better history; to carry forward that precious gift, that noble idea, passed on from generation to generation: the God-given promise that all are equal, all are free and all deserve a chance to pursue their full measure of happiness."

President Obama called for America to stand up, and take responsibility. To dust themselves off, pull themselves up by the bootstraps and keep it moving…"…We remain the most prosperous, powerful nation on Earth. Our workers are no less productive than when this crisis began. Our minds are no less inventive, our goods and services no less needed than they were last week or last month or last year. Our capacity remains undiminished. But our time of standing pat, of protecting narrow interests and putting off unpleasant decisions — that time has surely passed. Starting today, we must pick ourselves up, dust ourselves off, and begin again the work of remaking America.
For everywhere we look, there is work to be done. The state of the economy calls for action, bold and swift, and we will act — not only to create new jobs, but to lay a new foundation for growth."

He spoke to the world at large, extending hope, and making it clear where the responsibility lied, and what would be tolerated and what wouldn't be…"…To the Muslim world, we seek a new way forward, based on mutual interest and mutual respect. To those leaders around the globe who seek to sow conflict, or blame their society's ills on the West — know that your people will judge you on what you can build, not what you destroy. To those who cling to power through corruption and deceit and the silencing of dissent, know that you are on the wrong side of history; but that we will extend a hand if you are willing to unclench your fist….To the people of poor nations, we pledge to work alongside you to make your farms flourish and let clean waters flow; to nourish starved bodies and feed hungry minds. And to those nations like ours that enjoy relative plenty, we say we can no longer afford indifference to the suffering outside our borders; nor can we consume the world's resources without regard to effect. For the world has changed, and we must change with it."

President Obama concluded his speech as he began--with a message of hope and possibilities and with the same "Yes We Can", fervor that his campaign embraced…. "…America, in the face of our common dangers, in this winter of our hardship, let us remember these timeless words. With hope and virtue, let us brave once more the icy currents, and endure what storms may come. Let it be said by our children's children that when we were tested we refused to let this journey end, that we did not turn back nor did we falter; and with eyes fixed on the horizon and God's grace upon us, we carried forth that great gift of freedom and delivered it safely to future generations.
Thank you. God bless you. And God bless the United States of America."


Next: Celebration…It's a New Day!

You Should Also Read:
The 2009 Inauguration of Barack Obama


Related Articles
Editor's Picks Articles
Top Ten Articles
Previous Features
Site Map





Content copyright © 2023 by Ruthe McDonald. All rights reserved.
This content was written by Ruthe McDonald. If you wish to use this content in any manner, you need written permission. Contact Ruthe McDonald for details.