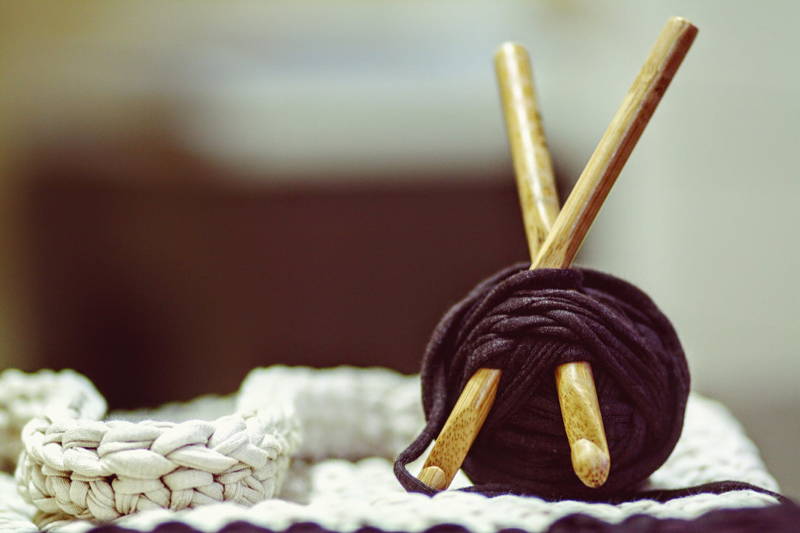 Crocheting for money?
"Profitable hobbies"

Here we will cover crocheting for money, helps, tips and ideas for your home based business. You will need to use your imagination, just let your creative juices flow, this will be your business and you need to make it unique. Think about what items do you create that your friends and family always tell you how beautiful they are.

I love to crochet it is a special relaxing time for me. I love to use my knitting machines when I am at home, but when traveling it is the crochet hooks I pull out. Yes, crocheting on the go is a constant activity in my life. Crocheting for money is possible, if you choose the right items to make and sell. Find the right places to sell at and get your name and items out in the public eye.

I love to crochet baby blankets, as they are such great gifts and easy to sell. Usually I have one in the making at all times. Crochet hooks and yarn are so very portable; it is easy to carry your projects with you where ever you go.
There are always baby shower, birthdays and special occasions; people are always looking for beautifully handmade gifts. (Never use the term "homemade" as this term cheapens the product immediately.)

I am one of those people that cannot just sit and watch TV or sit and stare at the wall in the doctor's office. I must always have something to do with my hands. So I am always working on one item or another. If you crochet no doubt, you are the same way. But now we are going to learn to earn money with this obsession.

That explains why a craft business is so perfect for me, doesn't it?
Where ever I go I am working on an item for the business. You always need a supply of slippers, hats, mittens, doll clothes and baby items. And these are perfect when you are crocheting for money, because they are small and make up quickly.

This helpful guide will show you how to start, run, and market a successful craft business that will allow you to earn a healthy part-time or full-time income.

And of course there are always the special orders that can't be made ahead of time. The customer will order a specific item in a special size or certain colors. So we are constantly creating, making and thinking of what else we can add to our inventory or line.

Supplies

Once addicted, yarn and patterns are something you are always looking for. Yes even at yard sales, thrift stores or retail stores. If there is yarn we will find it. I have found brand new yarn at yard sales. Just make sure you smell it because sometimes it will smell like smoke or mildew.

Always keep your eyes open for needles, hooks, looms, books and machines at these places. If you come across the wide handle crochet hooks do buy them, these hooks are fabulous.

This site is for both the beginner and the experienced. If you are a beginner, look for the basic patterns and instructions. If you are experienced, go straight to the business pages. You don't have to know all the fancy stitches. Basic crochet stitches with a good choice of yarn can make beautiful items to sell.

Lets make your dream come true and have some fun creating, sharing and learning a new home based business. Crochet for personal use, gift giving, and charity or earning an income, any way you look at it, crochet if fun.

Here is some straight talk on how to start your own craft business doing something you love!






You Should Also Read:
Craft Business of Your Own


Related Articles
Editor's Picks Articles
Top Ten Articles
Previous Features
Site Map





Content copyright © 2023 by Linda Spangenburg. All rights reserved.
This content was written by Linda Spangenburg. If you wish to use this content in any manner, you need written permission. Contact Holly Messenger Aamot for details.