Crocheting and Cross Stitch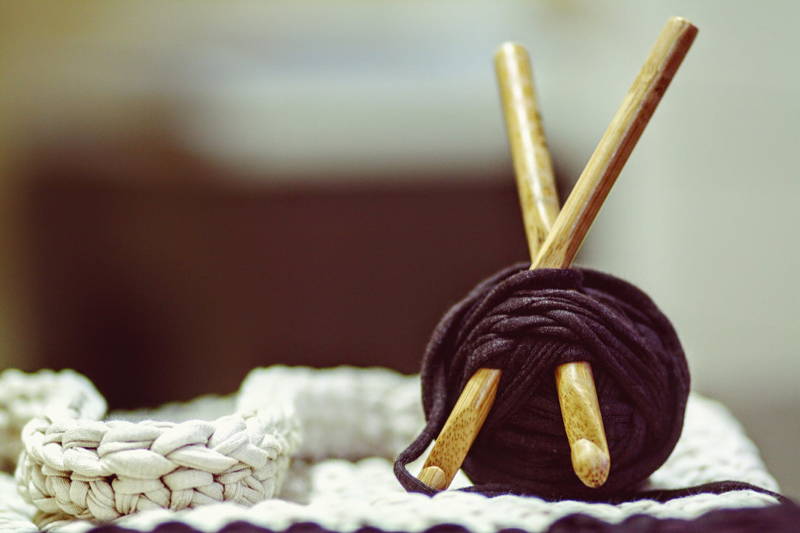 Many times I've seen a cross stitch pattern that I've loved, but I'd put it aside, not wanting to start another project that would utilize a lot of my scarce, free hours working on it; which, although beautiful, would have no practical purpose and would end up being tucked away, in a drawer or the bottom of a storage box, along with many other beautiful, but useless items I'd made. By combining the love of two crafts, I've found that I can enjoy the lovely Victorian-themed, scenic, sampler or other type of cross-stitched art on a daily basis.

In crochet, I can use an Afghan/Tunisian stitch to create a background to cross stitch a beautiful pattern onto; using yarn instead of floss. By working a gauge, I can determine the size of Afghan/Tunisian hook I'd like to use (others may choose to use a double-ended crochet hook or a flexible afghan hook). I can also determine how many stitches I'll need per row. Thus, I can decide if I want to have a border around the 'picture' or if I'd like to have the afghan totally covered by the cross stitch picture. I might even decide to draw an oval shape on top of the pattern and omit everything outside of the oval-giving the afghan a personal unique look. Not only will I have a nice, warm afghan but I can be decorating my home with a lovely piece of handmade crochet that shows off my cross stitch skills as well.

On a smaller scale, I can use a #10 bedspread cotton (or some other type of cotton in a similar size) and a smaller hook to create my own unique background for a smaller project which I might either have framed and hung on the wall or placed under glass (with felt under the corners of the glass to raise the outer edges of the glass to the same height as the area that is covering my art work). This can be placed on a dining room table, end table, coffee table, vanity, entry table or anywhere else that I might choose to display my handiwork. Thus, I'll a private piece of artwork that is sure to last for many years and displayed where others can enjoy it as well. But, most importantly, something of beauty won't be stored away and forgotten till I place yet another finished cross stitch project on top of it to be forgotten.

Keep in mind that you might want to use an acrylic yarn to cross stitch onto a cotton background. Or, if using a natural fiber yarn, you'll want to either dry clean the afghan or wash in your machine on a gentle cycle with a fabric cleaner which is manufactured for wools and other natural fibers. It is best to combine cross stitch yarns with the same type of yarn used for the Afghan/Tunisian stitch background. As always, follow the yarn label for care in cleaning. Remember that some colors such as red and purple may fade or 'bleed' in the machine cycle so you may want to add some white vinegar to your wash (to 'set' the colors) the first time your project is cleaned.



Related Articles
Editor's Picks Articles
Top Ten Articles
Previous Features
Site Map





Content copyright © 2018 by Beverly Elrod. All rights reserved.
This content was written by Beverly Elrod. If you wish to use this content in any manner, you need written permission. Contact Holly Messenger Aamot for details.