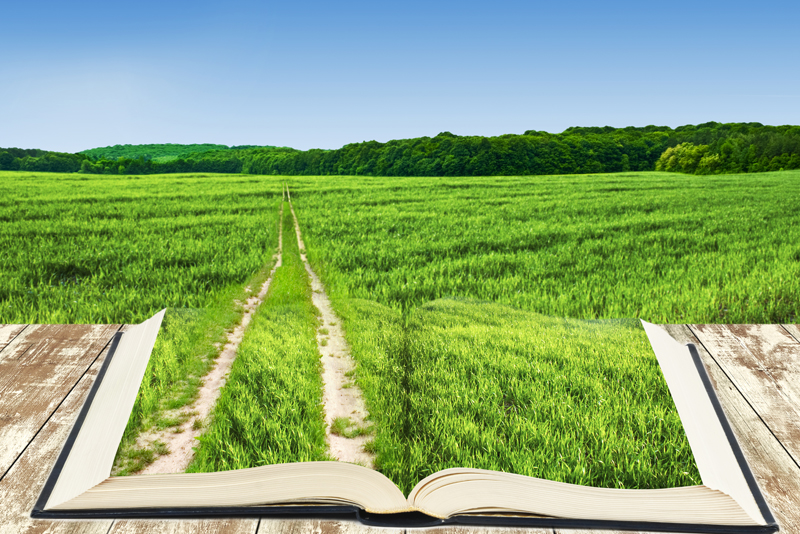 Recently something happened to make me concerned about our society becoming a paperless society. Letters, documents, all types of paper sources are an important factor in genealogy documentation. There are many types of sources, primary and secondary, that we rely upon to prove our ancestor's birth, marriage and death; an event that occurred during their life. While most of us use the standard sources such as birth, marriage and death certificates and census, how delighted we are if you come across a letter, note, some small memo that our ancestor actually wrote with their own hands!

Some of us are lucky to have these letters or even a journal, that documents the lives and trials your ancestors experienced. These letters pour out the emotions experienced, the trials, the joys and the events celebrated such as marriages and births. These letters may still be in the envelope showing the location of the writer and the recipient. Letters were often dated which would put it in its proper historical time frame.

Treasure these items as they may be somewhat a thing of the past for our descendants. In a recent online tag, this poster said, "Email has replaced letter-writing for me. It's sad that future genealogists won't have paper memories to read about life in the 20th and 21st centuries." This really made me ponder on when I had actually written a letter to mail versus email. Several years ago I wrote at least one or two letters a week to family or friends. But, now I can not recall when I wrote my last letter via the post office, which is really sad as the previous poster said. Emails are often deleted after time and those stories or comments are gone forever. Rarely does one take the time to print them to save.

Receiving a letter written by someone directly to you is special and exciting. It shows they cared enough to write the letter, give it thought and mail it to you. Stories that were once written in a journal are now substituted for blogs. We should take the time to print some of our special writings out and save them for our descendants to have years from now to read.

Here are some ideas I came up with to help us save some of our writings for our descendancy.

*Write a letter to family and/or friends once a week or month.
*Print out some of your special blogs or online journalings.
*If you fill out an application online, print it out for a hard copy.
*Although you can see some vital record information online, still order birth, marriage and death certificates on family members.
*Scan documents and keep copies of important papers.

While the computer age has not completely made us a "paperless society", its impact will be felt by our descendants if we do not write, print and scan today those records we wish to leave for our posterity.






You Should Also Read:
Getting Started in Genealogy Ebook


Related Articles
Editor's Picks Articles
Top Ten Articles
Previous Features
Site Map





Content copyright © 2023 by Tina Sansone. All rights reserved.
This content was written by Tina Sansone. If you wish to use this content in any manner, you need written permission. Contact Tina Sansone for details.