Honeymooning in "Old World" Style in Newport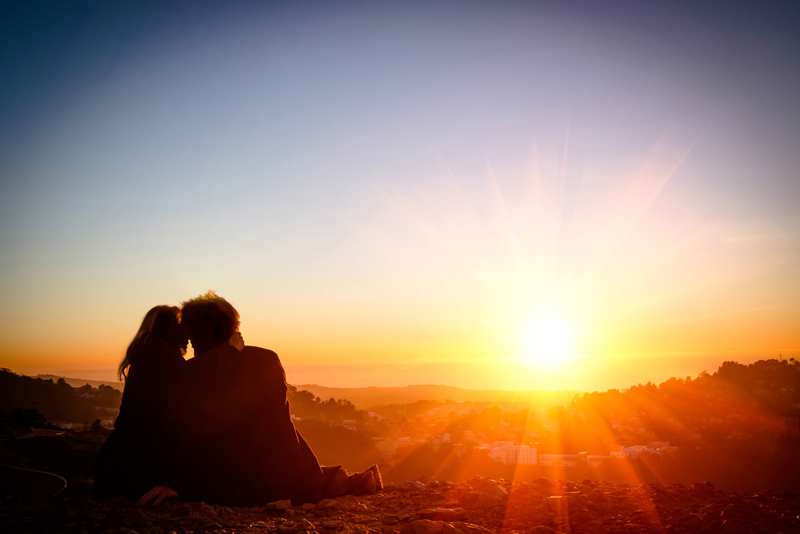 It isn't often that we get to see how the "other half" lives –or to actually live as the "other half" lived – at least for a few days, but Newport, RI, dubbed the "city-by-the sea" affords a unique opportunity to peek into the glamour of the past, while allowing you to experience a unique honeymoon destination.

It was here, after all, that Jacqueline Lee Bouvier and John F. Kennedy were married on the morning of September 12, 1953, in the picturesque St. Mary's Roman Catholic Church. What better recommendation for a place could there be?
Any time of year, this charming town located on the southern tip of an island insulated by Narragansett Bay and the Sakannet River, is a treasure trove of architectural gems, spectacular coastal scenery and bountiful activities, both cultural and recreational.
Founded in 1639 by colonists from Portsmouth (Rhode Island's first settlement) seeking religious freedom, the new colony attracted people of many faiths who combined their ideals and talents to form the base of what became, in the 1860s, America's first resort - a fashionable summer place which reached its climax in the "Gay '90s."

Soon, the prestige attached to owning a "cottage" in Newport was undeniable. Wealthy families from around the northeast jockeyed for a position in the parade of palatial estates, launching the once-sleepy seaport into an international yachting center and social capital of America.
Since those early days when eminent names such as Astor, Vanderbuilt, Berwind and Wetmore first started popping up on mailboxes, Newport has morphed from an exclusive summer retreat for the rich and famous, into an all round – year round - destination.

The area has gone from an enclave of exclusive estates to a bustling tourist destination – without the tackiness which often ensues. While tourism is the name of the game here, the stately atmosphere lingers, especially along impressive Bellevue Ave, which is still lined with opulent mansions – some of which are still occupied by private owners.

A resort fit for a king

If you're looking for a wonderful honeymoon haven, you should visit Newport and as long as you're going there, as the adage says, "when in Rome, live as the Romans," so why not check into one of the mansions for your honeymoon?

Perched on a cliff, The Chanler at Cliff Walk is the perfect honeymoon haven. It was the first hotel in Newport to open along the Atlantic Ocean and the first mansion to be built on what is today the city's famous "Cliff Walk," a 3.5 mile path that was designated a National Recreation Trail in 1975.
Built in 1873 as the summer home of Congressman John Winthrop Chanler at a cost of $30,000 (an astronomical figure for that time), it was purchased in 2000 by Detroit businessman John Shufelt. After a multi-million renovation, the stunning resort opened in 2003 in its latest incarnation as a deluxe 5-star resort, boasting 20 rooms – each a designer masterpiece. Each guestroom has distinct theme but all share the same blend of old world elegance with the sophistication and comfort of the 21st century.

You can even plan your wedding here or simply opt for a honeymoon stay which might include a private, six-course candlelight dinner with special wine pairings and music of your choice, in the Spiced Pear Restaurant with stunning ocean views.

There's a lot to do in Newport such as exploring, "America's castles." Astor's Beechwood Mansion, for instance, purchased in 1881 by William Backhouse Astor, Jr., grandson of John Jacob Astor for his wife Caroline, evokes days of yore with Mrs. Astor "herself" welcoming visitors to her summer cottage overlooking the sea, while The Elms, completed in 1901 for Edward Julius Berwind transports visitors to the Gilded Age. There are many mansions on parade: The Breakers, Marble House, Rose Cliff…the choices are endless.

Shop till you drop and dine along the way

Bellevue Avenue boasts Newport style and fine shopping but the true flavor of the area can be found along Thames St. This scenic road runs along the sea and is a bustling mecca of shops, cafes and restaurants. Interspersed are historic wharves, with cobblestone paths leading to a plethora of unique shops and outdoor dining options. You might find some colorful "kitsch" along the way but for the most part you'll encounter beautifully crafted artwork, funky jewelry and unusual gifts. The Newport Mansion store located there specializes in everything from baubles to china and crystal replicas taken from some of the estates.

Dining options range from cozy eateries such as Percy's Bistro (try the smoked chicken ravioli), The Mooring Restaurant (award-winning seafood and extensive wine list) and Sabina Doyle's (the crab cakes are palate pleasers) an Irish-pub tucked along the waterfront.

Visit the Visitor's Center, located at 23 America's Cup Ave.) for an overview of activities and sights.






Related Articles
Editor's Picks Articles
Top Ten Articles
Previous Features
Site Map





Content copyright © 2023 by Michelle da Silva Richmond. All rights reserved.
This content was written by Michelle da Silva Richmond. If you wish to use this content in any manner, you need written permission. Contact Michelle da Silva Richmond for details.