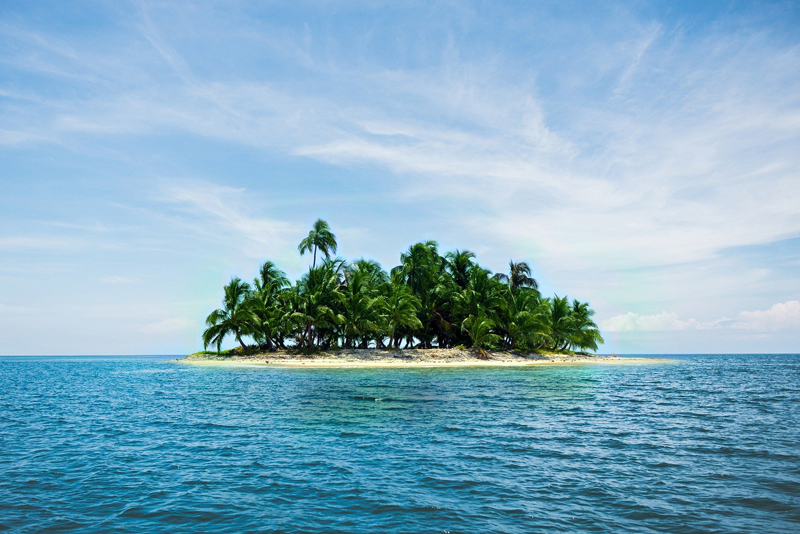 Bermuda was once the domain of bespectacled, bridge-players drinking tea and perhaps indulging in a rousing game of golf. No more. Bermuda is for the young and lively, and almost no place suits that crowd better than 9 Beaches.

9 Beaches, Bermuda's only ultra-casual resort, provides the most spectacular seascapes from an eco-friendly setting with fabulous cuisine and water sports galore.

Yes, Bermuda is still a sophisticated and very civilized island, but guests at 9 Beaches can leave the formal attire at home. At 9 Beaches, flip-flops are fashionable and neither jackets nor ties are required. "The guest who loves 9 Beaches is not the typical Bermuda luxury seeker," says General Manager Robin Gilbert. "Everything we do is designed to appeal to beach lovers who just want to enjoy the spectacular setting, relax and have fun."

True to its name, the hotel does have nine separate beaches even at high tide. At low tide there are even more. The property includes larger beaches and several very private ones tucked away to make a lovely rendezvous. In addition, all 9 beaches are surrounded by the gorgeous turquoise waters of Bermuda offering beach lovers plenty of options for each day of their vacation stay in Bermuda.

Comfortably chic soft-sided cabanas, many at the water's edge and some perched on stilts over the tranquil waters, offer panoramic views of the Atlantic Ocean. Paradise Pier cabanas sit over the deepest water at the resort and feature a 2'x4' viewing panel in the floor to reveal the tropical fish underfoot.

Throughout the year, Bermuda will be offering special events and activities to celebrate the island's 400th anniversary. Tall ships, festivals, performances and exhibitions will celebrate Bermuda's culture and heritage. Plus great offers will make 2009 like no other. Stay at 9 Beaches and receive your fifth or sixth night for only $9.

With a name like 9 Beaches one would expect the hotel to be into water sports, and it is. There are water sports galore at the 9 Beaches Fantasea satellite location — more than any other Bermuda hotel or resort. Guests can kayak, snorkel, scuba, snuba, sail, windsurf, jet ski, take a scenic tour, or try their hand at the newest and most exciting water sport, kite boarding.

Casual is in, even in destination weddings. As one of the best resort values in Bermuda, 9 Beaches is becoming increasingly popular for weddings with more than 40 performed in 2008. Since 9 Beaches offers such a romantic venue with beautiful backdrops, the resort has become a Bermuda wedding hot spot. Prospective brides and grooms can find all they need to plan their destination weddings with the 9 Beaches wedding planner:

Rates start at only $280. At 9 Beaches, things are done a little differently. No need to whistle for service. All guests receive a Bermuda cell phone (one per cabana) for free local calls and to avoid incoming international call roaming charges. The cell phones are pre-programmed with useful island phone numbers such as taxis, the concierge, a la Cart, Hi Tide or the manager. Those hesitant to leave the world behind can downshift and download at the same time with Wi-Fi and an Internet station.

Beaches is proud of its environmentally-conscious efforts, especially its xeric garden landscaping used throughout the resort (from the Greek "xeros," meaning dry). Intended to conserve water, 9 Beaches' attractive and sustainable "xeriscape" uses native varietals requiring no additional watering and is based on sound horticultural practices. Also, the property is dotted with artificial Longtail nests to encourage the native bird population.

So, guests can enjoy stunning ocean views from a cozy cabana situated in a healthy, natural setting — perfect for traveling earth lovers.

Now that you know that Bermuda is for the young and young-at-heart, pack your bags and head for the sand and sun.

www.9beaches.com





Related Articles
Editor's Picks Articles
Top Ten Articles
Previous Features
Site Map





Content copyright © 2022 by Ann Carroll Burgess. All rights reserved.
This content was written by Ann Carroll Burgess. If you wish to use this content in any manner, you need written permission. Contact Malika Bowling for details.