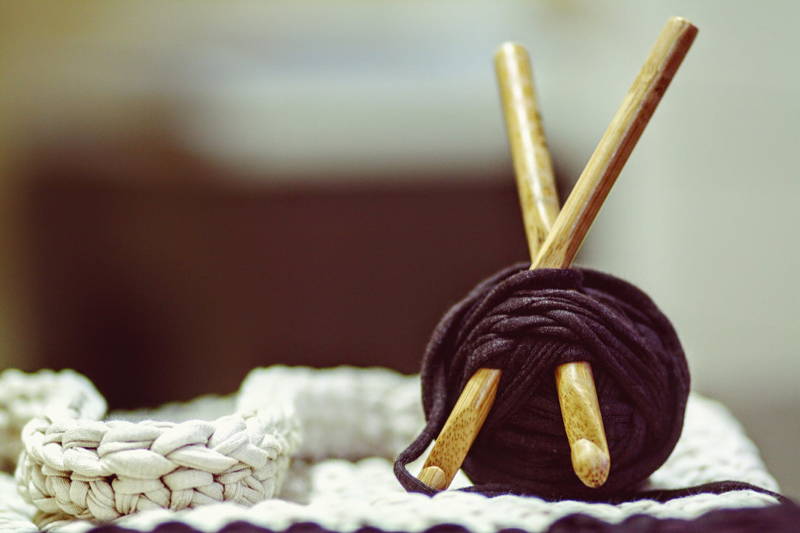 In this day and age, when new yarns are produced from new fibers, it shouldn't come as a surprise to learn that some favored yarn is from a very natural, and yet strange, source. One of the newest rages is yarn that's being made out of opossum fibers. Although opossums may be considered as one of the more grotesque, rat-like creatures in the world, they are not without their advantageous purposes.

A particular type of opossum, is found in the New Zealand area; where it's thought of as a national pest because of the damages they cause to their forests. It is thought that these pesky creatures were brought into New Zealand to rid the natives of a worse pest problem. Overrunning the area, a solution needed to be found to rid itself of what was once an answer to a bad situation.

It has been found that the possum's fur is make of round tubular fur. This is quite warm; when used as a pelt or in clipping the fur and plying it to be used in yarn. This works very much like the difference between having a blanket wrapped tightly about yourself (which cannot retain the heat) or by having a blanket around you-touching your body surface as little as possible, but not allowing outside air to get in. This is most effective in keeping the body warm; as it will allow the body heat to warm up the air between the body and the blanket, developing an insulation. Therefore, any garment made from these pesky creature furs will be much desirable in the long winter months. And, anybody who loves the great outdoors (such as walkers, hikers, golfers, campers, fishermen), in the winter time, will greatly appreciate a sweater, hat or scarf of opossum yarn .

Keep in mind that the processing work makes this yarn a bit more expensive, but it's all well worth it. And, it'll be a great conversation starter. After you're complimented on your garment of choice, you can tell the story behind the yarn in which your garment was made. Other crocheters and knitters will be amazed and the men in the group will think you're so cool to work with such an unwanted creature (especially when it is no longer alive).


Related Articles
Editor's Picks Articles
Top Ten Articles
Previous Features
Site Map





Content copyright © 2023 by Beverly Elrod. All rights reserved.
This content was written by Beverly Elrod. If you wish to use this content in any manner, you need written permission. Contact Holly Messenger Aamot for details.