Recipe from Small Space Gardening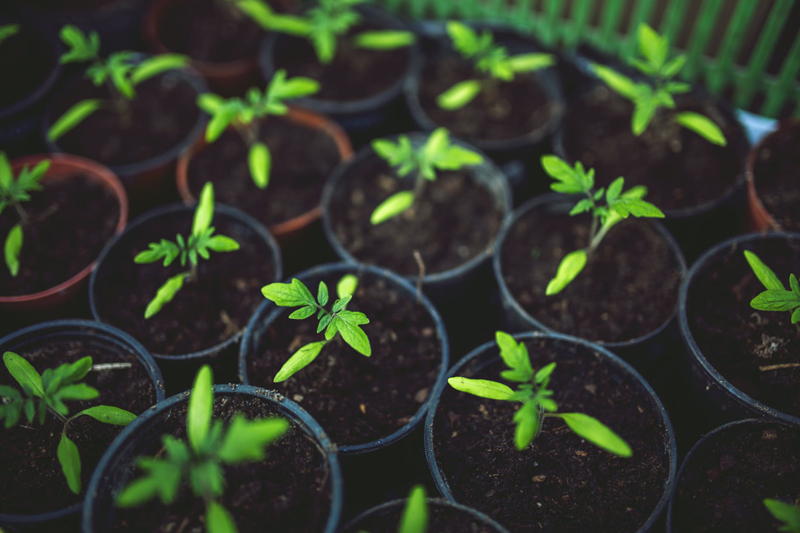 my mother loved to can, but me, not so much. That was something she never taught me anything about. In fact, she had me half scared to even try canning. But I do freeze my extra vegetables and that works just fine for me. but for this newsletter, I though I would include some of her canning recipes. These are recipes she adapted, or gathered from the relatives.

Tomato Sauce

4 quarts peeled, chopped Tomatoes
3 cups Onions
2 to 3 cloves of Garlic
2 cups of Celery
1 Hot pepper seeds and all
1/4 cup Brown sugar
1 tablespoon plus 1 teaspoon Salt
1 tablespoon Oregano Leaves
2 teaspoons Basil
1/2 teaspoon Pepper
1/4 cup Parsley flakes

Steam and pulp tomatoes. This is an equivalent of a 1.5 gallon ice cream pail full. Put the tomatoes into a large saucepan.
Put onions, celery, garlic, pepper into a blender and blend them fine.
Add these ingredients to the tomatoes
Cook all together until the mixture is hot.
Add the brown sugar, salt, oregano leaves, basil, pepper and parsley into the mixture. Bring this to a boil and boil for 20 minutes.
Pour into pint canning jars and process them.
Yield 3.5 pints

Canned Vegetable Soup

6 Carrots
1 large head of Cabbage
8 Onions
3 Sweet peppers
2 to 3 bunches of Celery
1/2 peck Tomatoes

Wash the vegetables and then slice the carrots, chop the cabbage, onions, sweet peppers and celery. Place all the vegetables, except for the tomatoes into a large pot. Add enough water to the pot to completely cover the vegetables.

cook and stir the mixture until the vegetables are tender.
peel and chop the tomatoes. Add the tomatoes into the pot with the other vegetables. Also, add some salt for flavor.
Boil the mixture for 20 minutes. you can add some cooked meat if you desire at this point. She always added pieces of a roast.
Bring the mixture to a boil and keep boiling while you ladle the mixture into hot sterilized jars.
Seal with hot lids.

Oil Peppers

2 cups Water
2 cups cooking Oil
1/2 cup Vinegar
2 tablespoons Salt
3 tablespoons Sugar
1 peck Sweet peppers

Add water, cooking oil, vinegar, salt and sugar into a large pot and bring it to a boil. Continue to boil the liquid for 10 minutes.
Remove the seeds from the peppers and then slice them into strips. Add the peppers to the boiling liquid and boil another 15 minutes or until peppers are tender. Seal the mixture boiling hot into hot sterilized jars.
Seal the jars with hot lids.


Related Articles
Editor's Picks Articles
Top Ten Articles
Previous Features
Site Map





Content copyright © 2019 by Gail Delaney. All rights reserved.
This content was written by Gail Delaney. If you wish to use this content in any manner, you need written permission. Contact Gail Delaney for details.