FTM 2009 Sources and Publishing Features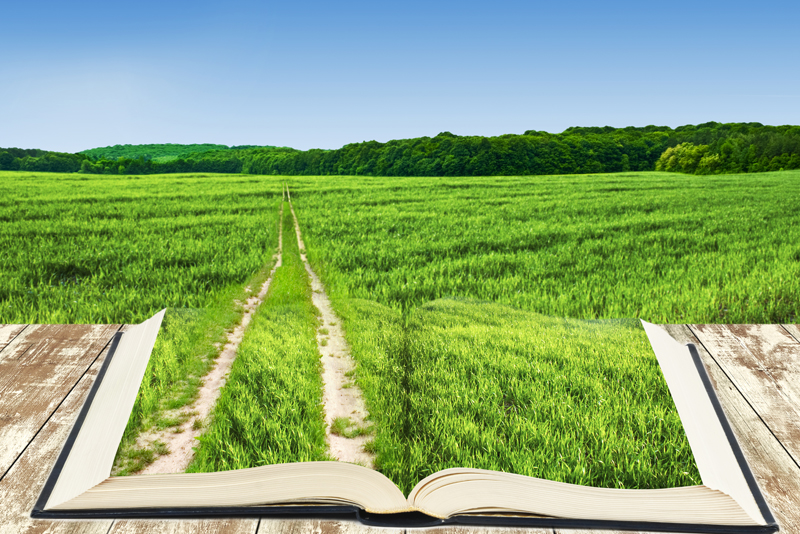 In reviewing the last part of this series,
Family Tree Maker 2009© (FTM 2009)
users will appreciate the easy to use Sources and Publish features. I'm glad to see the FTM developers reserved a tab for this important feature. Experienced genealogists cite their sources as should all genealogists for validation. It takes several minutes to complete, so I urge you to do this important step using the easy to use source guide.
The
Sources
workspace is different from past FTM versions (except FTM 2008). There are four panels in this workspace: 1) the source groups in the left panel that users can sort by people, titles, and repositories, 2) the source display area in the center panel shows the actual citation for any selected source, 3) multiple tabs below to show which individuals are linked to that specific source along with any notes or specific media, such as images, and 4) and the common editing panel in the right panel used for adding or modifying source information.
Citing Sources,
is very easy to do with the handy source citation tool as shown below in Figure 5. If you're not sure what to document in a source, this tool makes it easy to do. There are master sources that allow users to repeat a citation multiple times for different family members. A source citation is the individual details for a fact such as date taken, location, book or image title, page number, microfilm roll number, etc., and the facts that support it.
Figure 5. Web Search Results View
Master Sources
can be created in the People workspace using either the Family or Person tabbed screens. In the editing panel on the right side, simply select the source citation icon or source tab. A new source citation window appears that directs users to add the required source information for both documents and media. Media images (census documents, BMD certificates, etc.) can be included in all sources. Even in the Facts section, users can easily create sources. Interestingly, FTM has a rating system for all sources. Bottom line: It's very easy to do, so get in the habit of completing those necessary sources!
The
Publish
workspace has been expanded with the addition of the self-publishing module included in the latest update (18.0.0.305) as shown below in Figure 6. This is the same module that was part of the earlier versions 10 through 16 and left out of FTM 2008. More self-publishing features will be included in future upgrades.
FTM 2009 software makes it easy to create tree charts or publish a report or book. The software offer users two choices: 1) create a nice leather bound book that includes many pictures and charts that you send online to their
MyCanvas©
publishing company, or 2) create your own family history book using their easy to use template.
How many charts and trees would you like to create? As in previous versions, FTM 2009 has over fifty different genealogy charts and trees than you probably really need. To begin, the Pedigree, Descendant, Hourglass, Bow Tie, Fan, Family Tree, Relationship, and custom charts are still available in either horizontal or vertical styles. Not only that, users can add photos into the many charts and trees, plus change what facts are preferred, use multiple fonts and colors, and different transparent background images. Users can print the charts and trees or send the file to have very large scale custom chart made for you. How nice is that!
Figure 6. Self Publishing Template View
Lots of different genealogy reports are available if you don't want to create a detailed book. FTM has the capability of creating numerous genealogy reports such as Ahnentafel, Family, Individual, Media, Register, Relationship (includes Family Group sheets, Outline Descendant, & Parentage), Research Notes, Source Bibliography, Task List, LDS Ordinance, and Data Error reports. Unfortunately, none of these reports can have photos included.
The book section creates a table of contents, biography section, and index along with the title page or any other specific page you want to create. Users can add the different charts, ie, family group sheets, tree and descendant charts, family photographs, etc. to complete their family history book. A spell checker is still included, but I still recommend lots of editing if users publish a genealogy report or book.
The book can even be divided into sections and chapters. Lots of great editing functions are included in a better layout than the previous versions. This popular module automatically creates the page numbering after all parts of the book are completed. And finally the book can be converted into the popular Adobe PDF© format for sharing with relatives or for commercial printing. However, there are several problems using word wrapping and adding captions on pictures when used in biographies, but will be fixed in a future upgrade.
Probably the only major fault of this feature rich software was the previous FTM 2008 version and the problems associated with it. FTM2008 users can receive several free upgrade patches that improved the performance significantly and get a free upgrade to FTM 2009. Some screens may seem to be too busy, but many of the side panels can be collapsed or moved.
Overall, I hope this review has been helpful to you. The FTM developers have created another great version for all amateur genealogist and family historians. And they tell me even more planned features will be included in future versions. For the price, this is one of the best software packages on the market. And that's probably why it is the most popular genealogy software in the United States.
About the author: Bob teaches monthly FTM classes for Larimer County Genealogical Society (www.lcgsco.org) in Fort Collins, Colorado, where he is also president of his society. He is an author of a family history book, speaker at many workshops, regional societies and regional conferences, and a family historian. Bob's email is FTM@lcgsco.org
You Should Also Read:
Family Tree Maker
MyCanvas
Ancestry


Related Articles
Editor's Picks Articles
Top Ten Articles
Previous Features
Site Map





Content copyright © 2022 by Robert (Bob) Larson. All rights reserved.
This content was written by Robert (Bob) Larson. If you wish to use this content in any manner, you need written permission. Contact Tina Sansone for details.