Resin Casting with Inclusions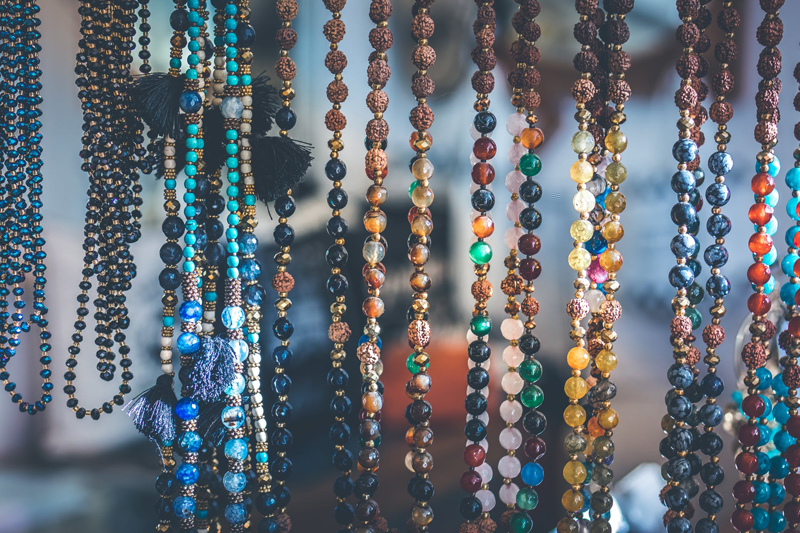 Casting resin is really addictive. You keep thinking of new things you can do with it. After my initial
success
with it, I decided I wanted to try it with pictures I printed out, and I wanted to try some with other things. I'm a big coffee fan, so of course, I wanted to cast some coffee beans. I decided to type out the word coffee, and at the suggestion of a friend, I also typed cream and sugar with my typewriter to include in some castings.
For this project, I used
Environmental Technology Inc.
jewelry mold #33610, polyester resin, mold release spray and transparent dyes.
I also used my typewriter, my printer, a clear coat protective spray, glitter, coffee beans, and a template I made up to use with that mold.
You'll also need unwaxed paper cups, and wooden craft sticks to mix with and a nail file to smooth the edges if you overfill like I did slightly.
The reason I used the polyester resin instead of the epoxy resin is because the polyester is supposed to be better for working in layers. It does smell more and you need to use adequate ventilation. If you'd rather try it with epoxy resins, make sure you use release spray. The epoxy resins are easier to use and don't smell as strongly, but they also don't release as easily.
Start by planning what you want to cast. I used coffee, but teas or dried herbs would look really nice too with the name of the type of tea or herb it is in it.
Get all your supplies ready. If you want to design a cab in your graphics program using pictures, or want to embed drawings in them, get those made and prepared.
To prepare a picture for casting, you'll want to seal it so the resin doesn't smudge your ink. I used a
scrapbooking clear spray
. I typed my words, and cut them out, and created my graphics and cut them out, put them in a box, and sprayed one side and let it dry, then flipped them over and sprayed the other side. You want to coat both sides. Spray the mold with mold release.
Then I mixed my first layer of resin, follow the instructions in the kit for the right amount of catalyst for the first layer. Each layer has less catalyst then the last layer. Mine are only two layers.
Pour a thin layer in the mold, and arrange you elements in it. If you're using coffee beans, this will probably the layer you want them in since they tend to float in the resin. Layer the elements starting with what you want on top. If you want to add glitter don't stir it in the resin. Learn from my mistake. I did that a while back on a cast I was trying to put inclusions in, and the glitter settled to the bottom of the mold, which was the top of my cabochon and obscured the other elements I had in it. Instead, lightly sprinkle glitter over the top. Some will settle a bit, but most of it will float. Set the mold aside for an hour, and discard any leftover catalyzed resin, it won't keep. After an hour, mix the second layer. If you want to add tint, this would be a good layer to add it to. Pour the second layer, and cover the mold loosely with plastic film being careful not the let the film touch the surface. Polyester resins tend to cure with a tacky finish on any side exposed to air, and the plastic film minimizes the air that comes in contact with the surface. Put the mold someplace warm (at least room temperature) where it won't be disturbed and the smell won't disturb you for 24 hours. I put it in my laundry room. After 24 hours it will be cured to "click" hard and you can release it from the mold. It still won't be completely cured though, and may smell sort of sweet. Just put the cabochons away for a few days, and then they will be completely cured and you can bead around them or drill them to use them as elements in your strung pieces.
Side note: The What? cabochon was for my daughter. She's a big Dr. Who fan, and when he said "What?" at the end of season 2, she was in absolute hysterics, and "what?" became a family joke.
You can download my template for this mold
here
, print at 100 dpi. For one with some of my computer art, click
here
Highly Recommended- Sherri Haab's books are wonderful, and the new version of this book comes with a dvd. The Castin' Craft Resin kit is the same sort of resin I used, and if you scroll down, it should have "Buy with" offer that includes the mold I made the templates for.
You Should Also Read:
Resin Casting
Review- Fiskar's Craft Drill
Review- Metal Clay and Mixed Media Jewelry


Related Articles
Editor's Picks Articles
Top Ten Articles
Previous Features
Site Map



Follow @shala%5Fbeads
Tweet





Content copyright © 2019 by Shala Kerrigan. All rights reserved.
This content was written by Shala Kerrigan. If you wish to use this content in any manner, you need written permission. Contact Shala Kerrigan for details.