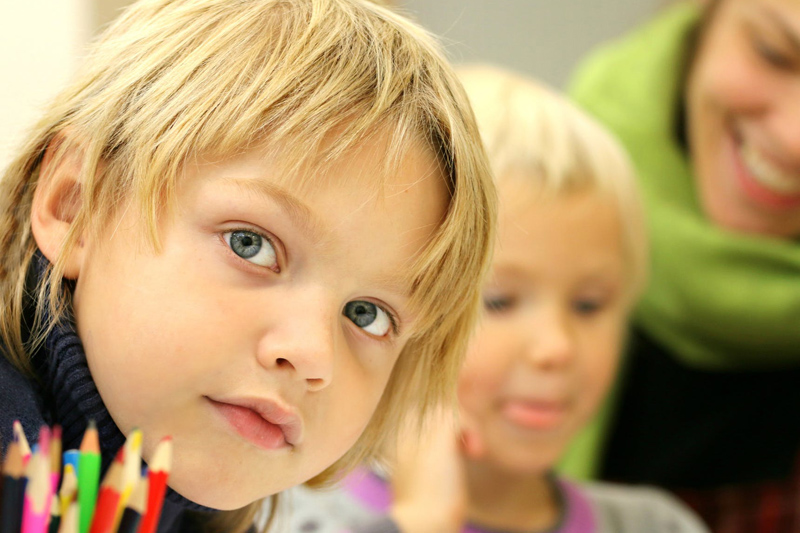 Preschool children are beginning to recognize basic sight word in preparation for reading. Here is a list of basic pre-primer, or preschool words that your child should know. These are part of the list titled Dolch Words, or words commonly used in children's literature.

1.a
2.and
3.away
4.big
5.blue
6.can
7.come
8.down
9.find
10.for
11.funny
12.go
13.help
14.here
15.I
16.in
17.is
18.it
19.jump
20.little
21.look
22.make
23.me
24.my
25.not
26.one
27.play
28.red
29.run
30.said
31.see
32.the
33.three
34.to
35.two
36.up
37.we
38.where
39.yellow
40.you

Once your child has mastered the preschool list of words, you can progress to the Kindergarten list. Those words are as follows:

1.all
2.am
3.are
4.at
5.ate
6.be
7.black
8.brown
9.but
10.came
11.did
12.do
13.eat
14.four
15.get
16.good
17.have
18.he
19.into
20.like
21.must
22.new
23.no
24.now
25.on
26.our
27.out
28.please
29.pretty
30.ran
31.ride
32.saw
33.say
34.she
35.so
36.soon
37.that
38.there
39.they
40.this
41.too
42.under
43.want
44.was
45.well
46.went
47.what
48.white
49.who
50.will
51.with
52.yes

Fun ways to learn and review these words include creating flashcards, utilizing music and videos or dvds, and plain old reading! Be sure to read to your preschooler daily, if not several times a day. Encourage them to point out familiar words when you are going about your daily schedule. You might even find it fun to hunt for words on a day of errand running, like on signs and posters. When you are discussing colors and numbers be sure to write and say the color words aloud to promote further word recognition. You can also create fun sentences or short stories about your home life to read with your child which contain Dolch Words. This idea is especially good if you have a child who has difficulty with several of the words, as a funny sentence or story is familiar and fun. Classic book series, like Bob Books are wonderful books that reinforce Dolch words in an entertaining and encouraging way.





Related Articles
Editor's Picks Articles
Top Ten Articles
Previous Features
Site Map





Content copyright © 2022 by Alissa Moy. All rights reserved.
This content was written by Alissa Moy. If you wish to use this content in any manner, you need written permission. Contact Amy Tradewell for details.