Winter Boredom Busters For Preschoolers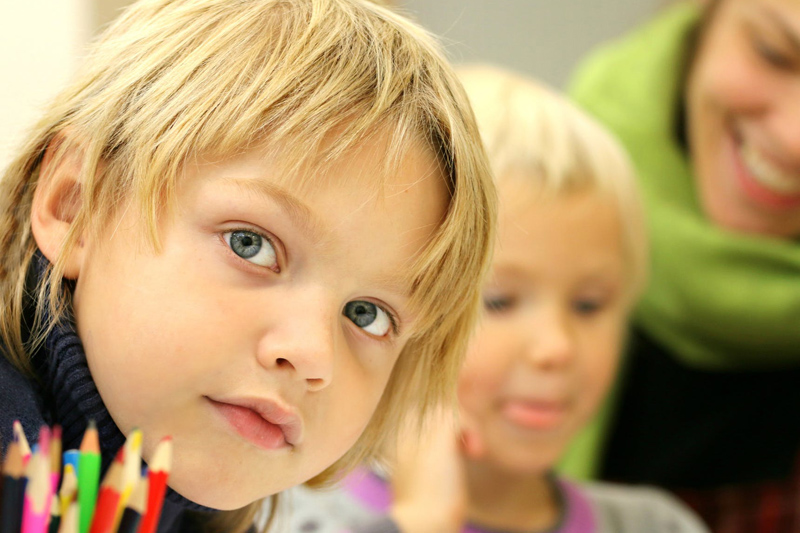 Keeping kids entertained in the summer time seems to be much easier than in the winter, especially if you live in a snowy, cold climate. There seem to be plenty of fun, non-TV, related activities to do with your child outside in the sunshine, but what about during the colder months? Beat winter boredom with these 50 indoor ideas.

Winter Boredom Busters

1. Play hide and go seek.

2. Color hunt: grab a few brown paper bags and color on the front of them with different colors and then set your child loose in the house to hunt for things to go into the bags.

3. Bake something

4. Freeze dance: turn on some music and everybody starts dancing around. Pause the music and everybody must freeze.

5. Color a picture

6. Make and play with play dough.

7. Create a scavenger hunt

8. Play "Simon Says"

9. Animal charades: write/draw pictures of animals on small pieces of paper. Fold them up and put them in a basket. Take turns acting out the animals with your child.

10. Letter hunt: same concept as the color hunt. Find items around the house beginning with a certain sound.

11. Indoor basketball: use an empty laundry basket and rolled up socks to shoot hoops.

12. Read a book

13. Act out a story from a well-known book

14. Make jewelry

15. Give your child a cardboard box, then sit back and watch what they do with it. You will probably be surprised.

16. Make a band out of pots and pans.

17. Bring snow indoors: grab a large tub and fill it with snow. Lay a towel down on the kitchen floor and place the tub on it. Give your child spoons, bowls, and other kitchen utensils to let them explore. Try adding in small toys.

18. Make a fort

19. Wrestle

20. Make a sock puppet.

21. Make a paper bag puppet.

22. Put on a puppet show.

23. Indoor bowling: set up empty water bottles and let your child bowl.

24. Play follow the leader.

25. Create an indoor obstacle course.

26. Create a collage with old magazines.

27. Open ended art: give your child paper, scissors, glue, crayons, etc and see what they create.

28. Bean bag toss

29: Face time/Skype/Call a family member who lives far away.

30. Fill the sink with warm soapy water and give them some clean dishes to play with.

31. Egg race: use a plastic easter egg and wooden spoon to have egg races.

32: 3 legged race

33: Balance beam: put a long strip of painters tape on your floor and practice walking on the "balance beam."

34: Make up a dance

35: Tea party

36: Have a picnic lunch in your living room.

37: Spider web: wrap yarn around two chairs to create a web for your child to crawl through.

38: Indoor hopscotch: use painters tape to make a hopscotch board.

39: Straw creations: give your child a ball of play dough and some straws to see what they can create.

40: Popsicle sticks: this sounds insanely simple, but it does entertain! In my ECFE classroom on center was set up to use popsicle sticks to practice making shapes. The kids turned this into making houses, trains, etc out of the sticks. See what your child does!

41: Tell stories out loud: start a story and then take turns adding parts.

42: Teach your child a new song.

43: Play with dress up clothes. If you don't have any kid dress up clothes let them dress up in their parents clothes.

44: Create a sink or float table. Fill a bucket with water. Collect random items from the house that are oaky to get wet. Have your child predict if the objects will sink or float, and then let them test that out.

45: Straws in a strainer: show your child how to poke straws through a strainer.

46: Car wash: fill a big bowl with warm, soapy water. Place the bowl on a towel in the kitchen. Let them wash toy cars.

47: Ice exploration: if you think about it ahead of time, make colored ice cubes (food coloring and water). Let them explore with the ice either in a bowl of water or by using the colored ice to "paint" on paper.

48: Make and send a card to a family member or friend.

49: Let your child choose anything that they want to play, and play with them.

50: Rotate toys: this isn't an "activity", however, if you only put out a portion of your child's toys and then rotate them every week or two it keeps their toys new and exciting.

What are your favorite ways to beat wintertime boredom?



Related Articles
Editor's Picks Articles
Top Ten Articles
Previous Features
Site Map





Content copyright © 2022 by Amy Tradewell. All rights reserved.
This content was written by Amy Tradewell. If you wish to use this content in any manner, you need written permission. Contact Amy Tradewell for details.