Teaching Young Children to Crochet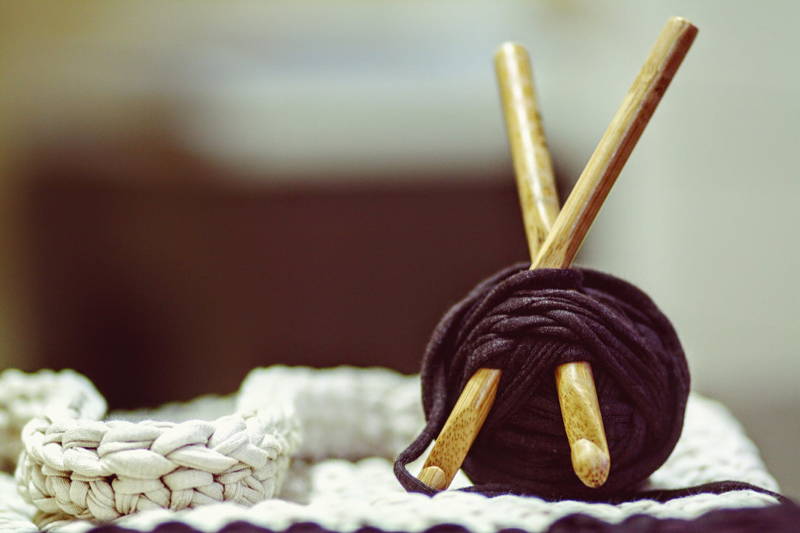 Teaching a child to crochet can be a very enlightening experience. Once a child has learned the basic stitches they never entirely forget them, often adults tell stories of how they learned as children and as adults picked up yarn and hook to create something beautiful. It is something that sticks with them and can be a great foundation for learning many other things in life. Learning to follow directions through to a finished project can be exhilarating. Learning to work through the stitches and the progression of the project teaches endurance. Of course using the fibers, colors and the stitches of their choice is a wonderful way to foster creativity.

Getting Started
There is a lot of information for learning to crochet on the market. All one needs to do is walk into any craft store to find how-to guides for crochet. Today there are books specifically for children as well as teenagers with great age appropriate projects to begin with. Many of these guides come with the hooks and other notions needed for beginning the craft. There are also many online sites that have kits that even come with yarn for that beginning project. Look for basic pattern stitches. There are patterns that you can find that just use a chain stitch for the entire project.

Tools
If possible take your little friend with you to the store to pick out the hook and yarn. It is best to start with a worsted weight yarn in a light or bright color. Let him/her pick out the colors they wish to work with. Also, let the child hold the hook before you purchase it. For children up to about five or six years old it would probably be best to choose a crochet hook that is a bit on the fat side. Look for a hook from about J through L, after they have master the technique you can instruct them with a smaller hook more appropriate for the yarn you are using.

Patience is a virtue
Remember that is it difficult to learn a new thing. Crochet is a beautiful craft that is easy to learn. To many of us it has become second nature, we do it without even thinking. However please remember what it was like the first time you picked up that hook and ball of yarn. It takes time and lots of patience. Pick a time to sit with your friend when there will be little to no interruptions, they will appreciate that quiet, quality time. Start with the chain stitch and slowly, with the child as your guide, introduce new stitches to build on the last. Before you know it he/she will be making all kinds of lovely, creative, fun projects.




Related Articles
Editor's Picks Articles
Top Ten Articles
Previous Features
Site Map





Content copyright © 2023 by Carla McCune-Cano. All rights reserved.
This content was written by Carla McCune-Cano. If you wish to use this content in any manner, you need written permission. Contact Holly Messenger Aamot for details.