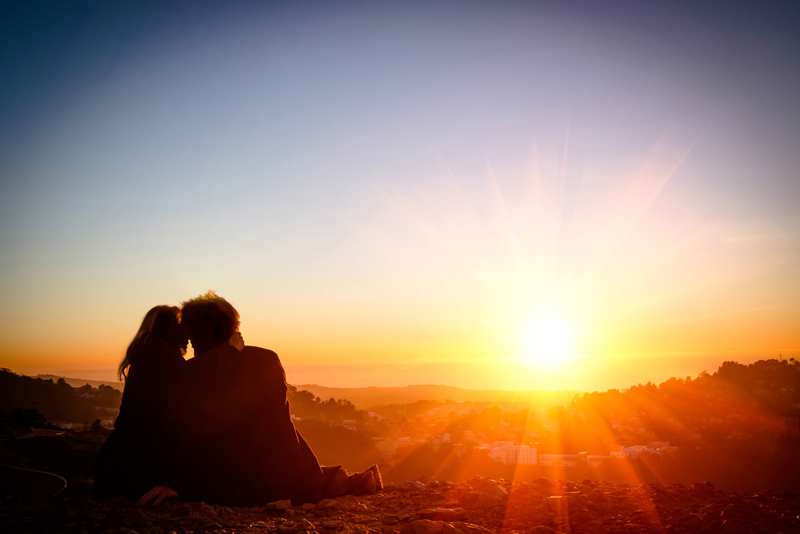 If you'd like to escape the hustle and bustle of life and are in search of a peaceful honeymoon destination in the US, Cape Cod, Massachusetts' elbow-shaped peninsula comes to mind. It combines the best of all worlds: Pilgrim history, natural beauty, wonderful beaches, cranberry bogs, and it is a paradise for artists, golfers and birdwatchers. Add to that, cozy inns, romantic bistros, hiking trails and museums…what else could you ask for?

Falmouth -
Settled first by the Indians who called it "Succannessett," and later inhabited by Quakers in search of religious tolerance, Falmouth was originally a whaling and shipbuilding center. Situated in the southwest corner of the Cape, modern-day Falmouth is comprised of eight unique villages, 68 miles of coastline, sandy beaches and warm waters.

It is also the closest point of departure for the popular island of Martha's Vineyard and home to the world-renowned Woods Hole Oceanographic Institute, famous for marine science research and exploration. It also can lay claim to being the birthplace of the author of "America the Beautiful."

Year round, the area promises plenty to do for honeymooners, starting with old-fashioned festivals, street fairs and church bazaars which evoke a Norman Rockwell-type of experience. Antique shops and art galleries brim with intriguing masterpieces and treasures, while charming gift shops are awash with the scent of cranberry, bayberry and cinnamon.

Area dining includes romantic Landfall Restuarant, which overlooks the water. Constructed from wood taken from old ship wrecks and boards from ancient buildings, it is dotted with notable memorabilia such as a 2,000-year-old Greek amphora, recovered from the Aegean Sea by a fisherman.

Authentic lobster pots, harpoons, buoys, oars, lamps and other seagoing paraphernalia hang from quaint beams, lending an authentic maritime touch. Scenic waterfront views are the perfect backdrop for the delectable dining to be found there.

The ultimate honeymoon nest can be found at The Palmer House Inn, which is situated in the historic district. Built at the turn of the 20th century, the Queen Anne-style Main House and adjacent Guest House reflect the gentility of the Victorian age. Gleaming hardwood floors lead to cozy guest rooms with antique furnishings and what may be the most comfortable beds to sleep in.

Plump comforters, soft linens and nightly chocolates complete the dream package. Breakfast is an event here, served on tables adorned with lace tablecloths, fresh flowers and fine china. Freshly blended juices and seasonal fruit complement treats such as Swiss eggs in puff pastry or chocolate-stuffed French toast with creme Anglaise. Afternoon tea, hot chocolate or mulled cider (depending on the season) is served with homemade cookies in the late afternoon in the posh living room.

For reservations, call (800) 472-2632 or visit the Web at: www.palmerhouseinn.com.

Chatham

It has been said that Chatham, situated on the elbow of the Cape, is where the Pilgrims first saw land. Unable to navigate the reefs, they supposedly moved on north to Provincetown, finally landing at Plymouth. In 1656, a band of Pilgrims found their way back and settled the small farming and fishing village. Today, it is still unspoiled and is composed of shingled houses, rose-covered cottages and wonderful old inns, charming shops and fine seafood restaurants.

Tree-lined Main Street, sometimes called the "Madison Avenue of Cape Cod," offers plenty of diversions and leads to a working lighthouse whose beacon still illuminates the harbor and overlooks 70 miles of sandy coastline.

The premier honeymoon place haven is the landmark Captain's House Inn, a stately Greek revival built in 1839 and located half-mile from the center of town. The rooms are named in honor of original resident and packet skipper Captain Hiram Harding and his family. Two beautifully manicured acres of pine groves and gardens lend a secluded air to accommodations festooned with colonial trimmings with modern amenities. The white-shingled house with dark green shutters, charming cottage, carriage house and luxurious stables promise the perfect stay.

Breakfast and English afternoon tea, complete with scones and clotted cream, jam tarts and cakes are served in the sunny small dining room amid china, crisp linen cover-tables and fine china. Everything is baked on the premises under the watchful eye of innkeepers Jill and James Meyer. For information, call (800) 315-0728 or visit www.captainshouseinn.com.




Related Articles
Editor's Picks Articles
Top Ten Articles
Previous Features
Site Map





Content copyright © 2023 by Michelle da Silva Richmond. All rights reserved.
This content was written by Michelle da Silva Richmond. If you wish to use this content in any manner, you need written permission. Contact Michelle da Silva Richmond for details.